Sony's 'The Interview' Nets 750,000 Illegal Torrent Downloads 20 Hours After Release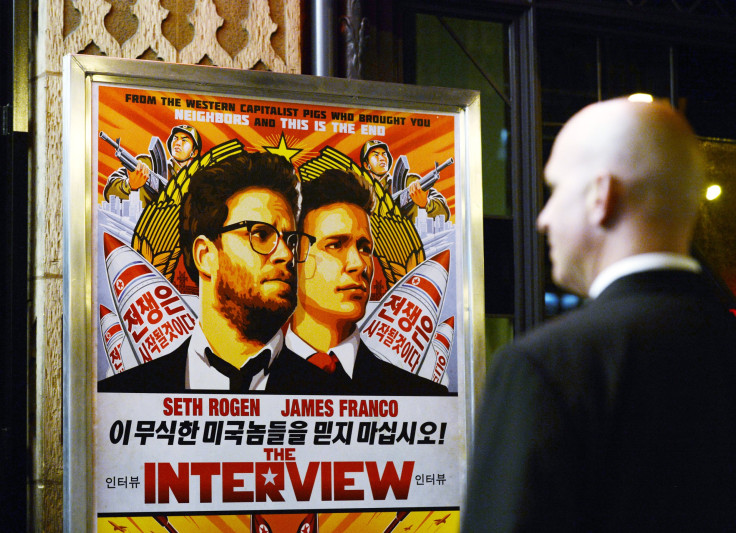 "The Interview" is proving to be popular online as users turn to the Internet to watch the film alongside its theatrical release. While it was available for purchase or rent online on Christmas Eve, access was limited to U.S. Internet users. But that hasn't stopped those interested in the film that became an international incident and unlikely free speech cause from finding other ways of seeing it.
In the 20 hours following the Wednesday release of "The Interview," it was downloaded more than 750,000 times through Torrent sites, according to figures gathered by Torrentfreak. That number is expected to grow going into the weekend.
While users could rent the film for $5.99 or purchase it for $13.99, leaked copies appeared on the Web shortly following its release after someone found a way to save an unprotected copy, according to the Verge.
Sony has yet to release figures of the film's digital sales, but through traditional film distribution channels, "The Interview" reportedly made $1 million on Christmas Day, despite being shown on only 350 small screens throughout the U.S.
The film was launched on multiple streaming websites, including YouTube, Google Play, Xbox Live and Kernel. And Sony is reportedly in talks with other partners for a wide digital distribution, including streaming giant Netflix, according to Variety.
Sony previously pulled "The Interview" from its distribution plans on Dec. 17 following massive hacks, which crippled the company's computer network and leaked terabytes of internal data onto the Web. But following public response to the move and criticism from President Barack Obama, Sony reversed its decision five days later.
© Copyright IBTimes 2023. All rights reserved.