South China Sea: Over 150 Chinese Vessels Still Continue On Philippine Territory; Manila Files Protest
KEY POINTS
The Philippines said that 150 Chinese fishing ships were spotted in the South China Sea
Manila also protested the unlawful restriction of Filipino fishermen from Scarborough Shoal
The Chinese maritime militia vessels first began to appear in the Philippines territory in March
The Philippine foreign secretary has ordered that new diplomatic protests be filed against Beijing after Chinese vessels were spotted in the waters claimed by Manila in the South China Sea. Over 150 Chinese vessels are still inside the territorial waters of the Philippines, almost eight months after they were first spotted, reports added.
Foreign Secretary Teodoro Locsin Jr., who is in the United States for an official visit, issued instructions via Twitter to the Department of Foreign Affairs to file the protests.
Locsin said he wanted separate protests filed on China's radio challenges against Philippine maritime patrols, unlawful restriction of Filipino fishermen from Bajo de Masinloc (Scarborough Shoal), and the continued presence of Chinese ships in the vicinity of Iroquois Reef, some 125 nautical miles off the coast of Palawan.
Manila claims Scarborough Shoal, a reef located 118 nautical miles west of the main Philippine island of Luzon, within its EEZ, reports Manila Standard.
The response comes a day after Rep. Ruffy Biazon said that 150 Chinese fishing ships had been spotted in the South China Sea. Citing information from the NSC, Biazon said the vessels were engaged in "fishing operations, moving from one spot to another" in the area. However, Locsin's tweets made no mention of the latest Chinese incursions.
This is the latest of the diplomatic protests filed by the Philippines against the presence of Chinese vessels in Manila's EEZ since March. While "bigger groupings" were spotted in Chinese-built artificial islands, some were observed near islands occupied by Manila.
China had then maintained that these vessels were fishing boats taking shelter from bad weather. But, Beijing has always depended on its fleet of fishing boats and coast guard to further its strategic ambitions in the South China Sea.
The Philippines had then declared that it would file "daily diplomatic protests" with Beijing. Though the vessels began leaving by mid-April with only a handful of Chinese militia vessels remaining, provocations from the Chinese side continued.
Recently, the military's Western Command (Westcom), based in Palawan province, said Philippine aircraft were warned by China while they patrolled the skies above the South China Sea. It said China fired five flares between June 16 and 22 at Philippine military aircraft conducting security patrols.
Though China claims a monopoly over the South China Sea citing a nine-dash line, a demarcation that covers almost 80 percent of the South China Sea, the Hague-based Permanent Court of Arbitration has said it was illegal.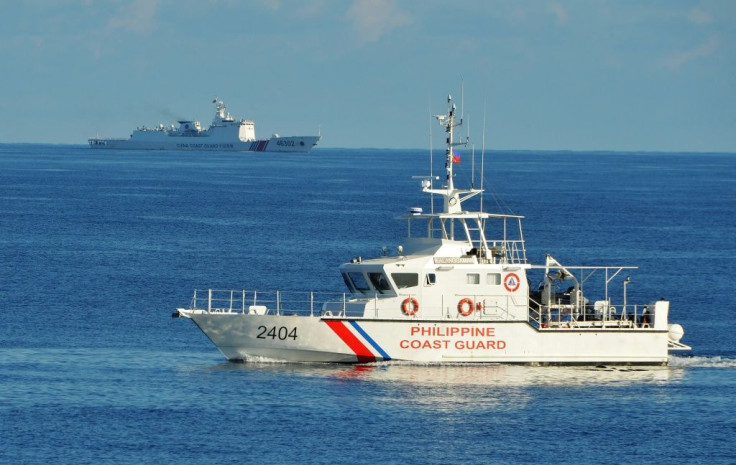 © Copyright IBTimes 2022. All rights reserved.
FOLLOW MORE IBT NEWS ON THE BELOW CHANNELS