South Korean Activist Group Plans To Airdrop 100,000 Copies Of 'The Interview' In North Korea By Balloon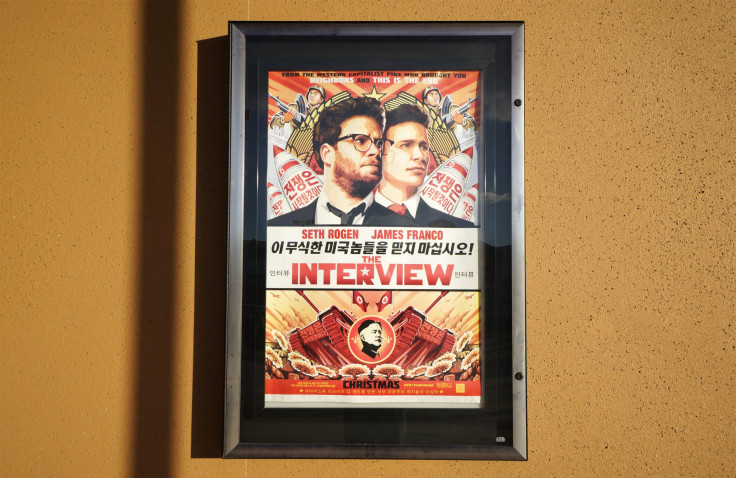 A South Korean activist said Wednesday that he will launch balloons carrying DVDs of the Sony Pictures' controversial movie, "The Interview," and drop them into North Korea. The move, according to the activist, is an effort to break down a personality cult around North Korean leader Kim Jong Un.
Park Sang-hak, who is leading the campaign, said that he will airdrop nearly 100,000 DVDs and USBs, loaded with the movie, into the country, according to The Associated Press (AP), adding that he may begin the initiative as soon as late January, depending on weather conditions.
The campaign, according to the activist, is being financed by Human Rights Foundation, a U.S.-based nonprofit.
"North Korea's absolute leadership will crumble if the idolization of leader Kim breaks down," Park said according to AP.
However, only a small number of people in North Korea are believed to own a computer, raising questions over the movement's success. A North Korean needs to take permission from the government to own a personal computer, which is likely to cost as much as three times the monthly pay of an average worker, AP reported, citing South Korean analysts.
This is not the first time that activists from South Korea have targeted the North. A similar movement was conducted in October, when South Korean activists floated propaganda leaflets against Kim Jong Un, using balloons, which were shot down by the North Korean military. The first shot from the North had led to a line of shootings between both the sides, which continued for hours.
North Korea has asked the South to stop releasing such balloons, but Seoul has not heeded the warning, saying that doing so would be against freedom of speech.
The movie, based on a fictional plot to assassinate the North Korean leader, has been marred by controversies since a massive breach of Sony Pictures' computer systems in November. Hackers had subsequently leaked several confidential documents of the company and demanded the movie's screening be halted.
The U.S. had blamed North Korea for the attacks, but Pyongyang had denied the accusation and threatened to attack the White House.
© Copyright IBTimes 2023. All rights reserved.