South Korean Ferry Disaster: Death Toll Hits 181; Life Rafts Not Functioning Properly on Sewol's Sister Ship, Investigators Say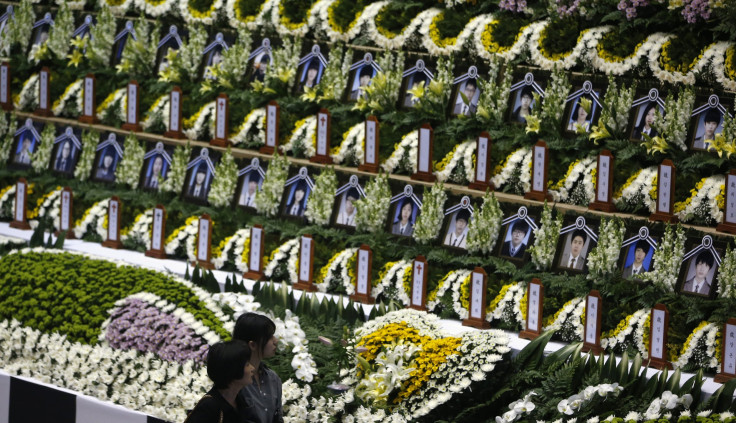 The death toll in the South Korean ferry disaster reached 181 Friday while more than 100 passengers were still missing 10 days after the Sewol sank while authorities investigating the accident found that another vessel, operated by the company in charge of the Sewol, was equipped with malfunctioning life rafts.
South Korean authorities who seized a second ferry belonging to the Chonghaejin Marine Co., which operated the Sewol, said Friday that life rafts and escape chutes on the sister ship did not function properly, Reuters reported, citing investigators. The Sewol, which was carrying more than 470 passengers, a majority of whom were high school students on a field trip to Jeju island, about 60 miles south of the Korean peninsula, sank after a sudden and unexpected turn, and investigations have focused on human error and mechanical failure.
"At that moment, we were on the third floor and except for the third floor situation, we weren't aware of anything else," one crew member, who has been arrested on charges of negligence, said during a brief appearance in court Thursday.
Captain Lee Joon-seok, 69, and other crew members who abandoned the ship reportedly told passengers to stay in their cabins, while a crew member reportedly told the court that she and other six members were "under command" to abandon ship.
The ship was reportedly not overloaded but officials said investigators will only know how much cargo the Sewol was carrying after it is salvaged.
© Copyright IBTimes 2023. All rights reserved.