SpaceX International Space Station Resupply Mission Set For March 30, NASA Confirms CRS-3 Launch
SpaceX delayed its third International Space Station Commercial Resupply Mission to resolve "remaining open issues," but the company and NASA have confirmed the launch for March 30. The Dragon spacecraft, sitting atop a Falcon 9 rocket, will launch from the Cape Canaveral Air Force Station at 10:50 p.m. EDT.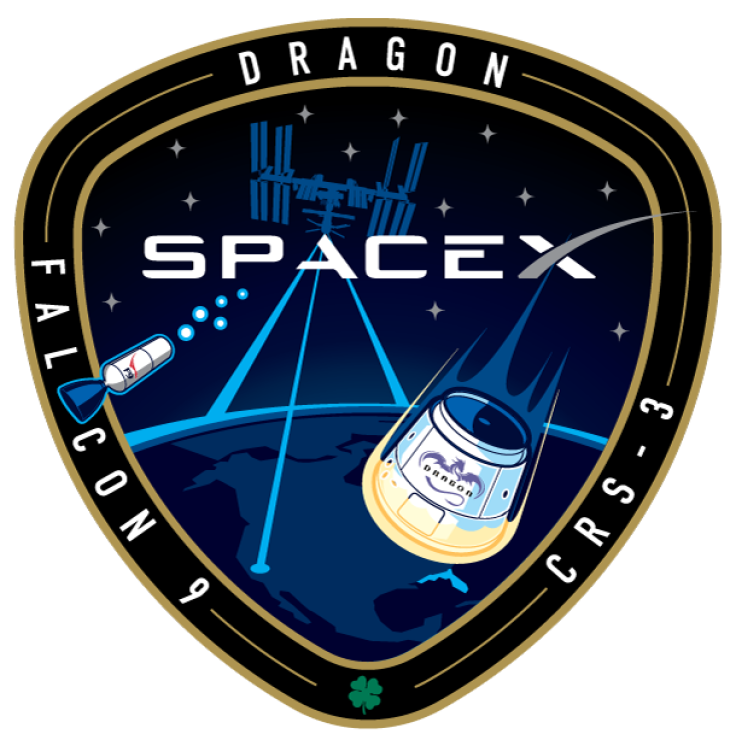 The SpaceX Commercial Resupply Services (CRS-3) Mission was originally scheduled for March 16 and would deliver 4,959 pounds of supplies to the ISS. NASA says the Dragon spacecraft will arrive at the ISS on April 2 at around 7 a.m. EDT. The spacecraft will stay attached to the space station for four weeks as crew members unload cargo and later refill the capsule with 3,578 pounds of supplies and scientific instruments.
According to SpaceX, the scientific instruments that will be delivered to the ISS include a prototype laser communication system, the Optical Payload for Lasercomm Science (OPALS); the Vegetable Production System (VEGGIE), which will produce "salad-type vegetables in space; four cameras that will be secured to the exterior of the ISS to produce live streams of the planet as part of the High Definition Earth Viewing (HDEV) project; and the T-Cell Activation in Aging investigation to learn more about the depression in the immune system in microgravity. The Falcon 9 will also send five CubeSats, smaller satellites, into orbit, during the CRS-3 mission.
The cargo will also include crew supplies, ISS hardware, a spare spacesuit and a pair of legs for Robonaut 2.
Another interesting feature of the CRS-3 launch will be the recently attached set of landing legs on the Falcon 9. The legs are in the testing phase and the rocket will perform a splashdown in the ocean on Sunday, but it's the first step toward SpaceX's goal of a reusable rocket that can land vertically.
The SpaceX CRS-3 launch is scheduled for Sunday at 10:50 p.m. EDT and marks the end of a busy week for the Expedition 39 crew. On Tuesday, three new Expedition 39 crew members, NASA Astronaut Steve Swanson and cosmonauts Alexander Skvortsov and Oleg Artemyev, will arrive at the ISS.
© Copyright IBTimes 2023. All rights reserved.