SpaceX, Tesla CEO Elon Musk Reveals Name Of His Tunnel Boring Machine: Godot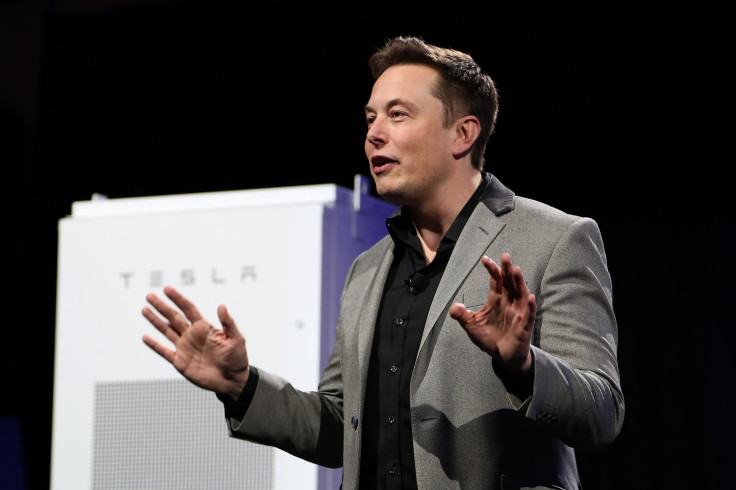 Elon Musk announced his boring machine will be called Godot after the Samuel Beckett play, "Waiting for Godot."
"First machine is Godot. Still waiting ... Don't know why, when or where," Musk said in a tweet.
Read: Elon Musk Boring Tunnels: Video Shows What Project Could Look Like
Before announcing the name, Musk said he was naming boring machines after poems and plays.
"Naming theme for tunnel boring machines will be poems & plays. Decided against plays & poems. Too obvious," he said in a tweet.
The name for the first tunnel boring machine is after the 1953 play in which two men, Vladimir and Estragon, wait for a man named Godot, who never shows up.
"Third one will be from Frost. Maybe the second," Musk hinted in a separate tweet about the next boring machines.
Late last month, Musk, who is also CEO of Tesla and SpaceX, publicly revealed what he envisions for the future in a video showing how the tunnels will work. The clip shows a car riding onto a metal platform, which then lowers itself underground into a network of tunnels. The car skate travels at 124 mph with the vehicle on top while other cars travel on other platforms.
At TED2017 in Vancouver last month, Musk said his team is trying to "dig a hole under LA" to "create the beginning of what will be a 3D network of tunnels to alleviate congestion." Musk said the tunnels should help travelers get "from Westwood to LAX in 5-6 minutes." The platform on which vehicles will travel are being designed to achieve speeds of 130 mph, Musk said, adding there is no speed limit in the tunnels.
Musk previously said in an interview with Bloomberg he plans to create a large underground network that would include 30 levels of tunnels for cars and high-speed trains, like the Hyperloop.
Read: Elon Musk Introduces New Company, Neuralink, Which Plans To Merge Human Brains With Computers
The company's website launched last month, on the same day the video was released. The site was pretty plain, only showing the video of how the tunnels would work. Now, the company has open positions listed on the homepage. The Boring Co. is hiring a certified crane operator for a 110-ton crawler crane, tunnel boring machine [TBM] team members, including a TBM operator, segment installer, mechanic and safety representative. The company is also looking for a concrete batch plant operator, concrete field testing technician, mechanical engineer/designer, tunnel design engineer, a California professional geologist and a certified engineering geologist.
Musk first introduced his tunnel idea in December when he tweeted: "Traffic is driving me nuts. Am going to build a tunnel boring machine and just start digging."
A month later, Musk held a Hyperloop competition outside SpaceX' headquarters after introducing the concept of a ground-based transit system a few years before. As the competition took place, the Boring Co. CEO tweeted he was going to "start digging the tunnel tonight." The next month, Musk revealed he was digging a "demo tunnel" in the SpaceX parking lot.
© Copyright IBTimes 2023. All rights reserved.