Tesla Solar Roof Tiles' Pre-Orders To Begin Soon, US Rollout Expected This Year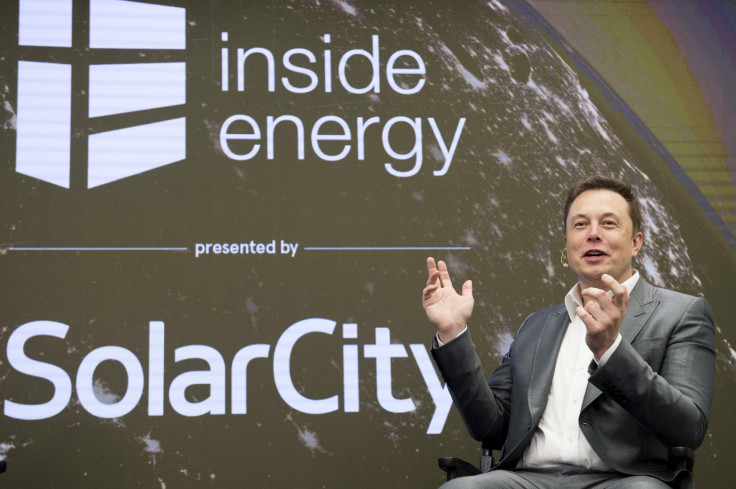 Pre-orders for Tesla's solar roof tiles are set to begin soon as indicated by the company's CEO, Elon Musk's tweet at 12:56 a.m. EDT Wednesday.
Musk Tweeted: "Tesla solar glass roof orders open this afternoon. I think it will be great. More in about 10 hours..."
Update: As Musk promised, more info about the solar roof became available Wednesday. Details on the cost of energy, the Powerwall, tax credits and more were added to the solar roof's page on the Tesla site. Additionally, a FAQ page was added where more price details were provided to potential customers looking to order the roof. The page says that a typical home in the state of Maryland, where solar tax incentives are fairly strong, would have out of pocket cost around $52,000. Over a 30 year period the roof would pay for itself and the owner would pocket about $8,000, according to the company. Installation is estimated to begin as early as June in some areas.
The solar roof tiles, which can be laid down on your existing roof and generate solar electricity to power your home, will be rolled out in the U.S. this year, according to CNBC. The company also makes a product called Powerwall, which stores energy generated by the solar roof tiles. Powerwall 2.0 stores any excess energy generated by the solar roof tiles, which could help cover demand spikes and serve as back up energy.
Read: Tesla In 2017: Model 3, New Autopilot, Solar Roof And Other Developments Expected From The Company
Musk had previously stated that the tiles would be available in April, so the company is a little late on the announcement, which has been the case with many of his previous announcements.
The solar roof tiles are made of glass, but have the look of typical roofing material such as slate. They are transparent, but appear opaque when viewed from above.
"Our solar roof converts solar energy into electricity and integrates seamlessly with the Powerwall battery to power your home with a completely sustainable energy system," the company's website states, "The panels on our solar roof are invisible to the naked eye. So when you're on the street, you simply see a stunning roof."
The roof panels were announced last year and come in four styles — textured, smooth, Tuscan and slate. Black glass smooth and textured styles will be available first, followed by Tuscan and French slate six months afterwards.
The deployment of the solar roof tiles will happen first in the U.S., but the product will be available globally by next year, Musk claims. More information on the solar roof tiles is expected in 10 hours. This might be critical pricing information about the solar roof tiles, which is yet to be revealed.
Read: Tesla Solar Roof Tiles: New Panel Will Fit On Your Existing Roof, Save Renovation Costs
Even though the cost of generating solar energy has been reducing every year, according to Nature America, the high price of solar roof panels has been an impediment that has stopped the technology from going mainstream. It is still pretty far from replacing traditional sources of energy, such as coal. Musk claims that the solar roof tiles will fit on existing roofs and won't cost any more than fitting a new regular roof.
The solar roof tiles are a product of Tesla's merger with SolarCity last year. They were initially designed by a company called Zep Solar, which was acquired by SolarCity in 2013. They will be manufactured at the company's Gigafactory 2, at Buffalo, New York.
Tesla has invested in sustainable energy technology from the very beginning, starting with electric cars and moving on to commercial and consumer solar offerings. All these technologies are a part of Musk's endeavor to battle global warming.
© Copyright IBTimes 2023. All rights reserved.