Sprint Beats Revenue And Profit Forecasts, Shares Rise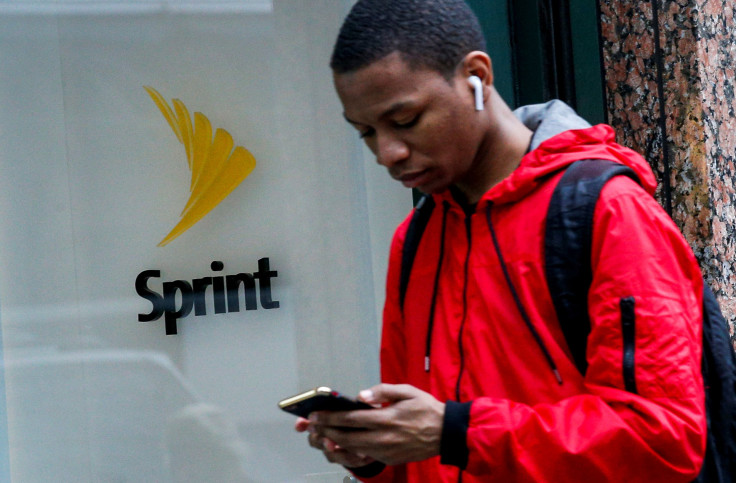 Sprint Corp (S.N) beat Wall Street's estimates for quarterly revenue, profit and overall net subscriber additions on Wednesday, driving shares in the No. 4 U.S. wireless carrier 9 percent higher in morning trading.
Sprint, which is awaiting regulatory approval to merge with bigger rival T-Mobile US Inc (TMUS.O), focused on increasing its revenue from devices such as tablets and smartwatches, and getting more customers for its higher-priced unlimited phone plans, Chief Executive Michel Combes said during an earnings call with analysts.
As customers add more devices other than phones, "it should reduce churn at the end of the day, because that means more devices per account," Combes said.
Sprint reported net income attributable to the company of $196 million, or 5 cents per share, in the quarter ended Sept. 30, compared with a net loss of $48 million, or 1 cent per share, a year earlier.
Analysts were expecting the company to report a loss of 1 cent per share, according to Refinitiv data.
Sprint's business seems to be stabilizing, Jonathan Chaplin, an analyst with NewStreet Research, said in a note, adding "if the deal [with T-Mobile] is approved, it will be far easier to integrate a business that is stable."
Sprint added a net 109,000 subscribers who pay a monthly bill during the second quarter, down from 168,000 new subscribers at the same time last year.
Analysts on average had expected the company to lose a net 10,000 subscribers, according to research firm FactSet.
In July, Sprint revamped its unlimited wireless plans to include a basic and premium plan. Combes previously said the higher prices for those plans could affect future customer additions, as the carrier tries to balance growth with profitability.
Sprint fell short of estimates for it to add 22,000 net phone subscribers, instead losing 34,000 in the quarter as it battles the negative perception of its network quality compared to AT&T Inc (T.N) and Verizon Communications Inc (VZ.N).
Churn, or the rate of customer defections, among phone customers who pay a recurring bill, was 1.73 percent during the quarter, up from 1.59 percent in the same period last year.
Combes said Sprint expected the churn level to continue over the next several quarters, as customers who were on promotional pricing plans could leave after the offer ends.
Total operating revenue rose to $8.43 billion from $7.93 billion. Analysts had expected the company to report revenue of $7.97 billion.
Reuters
Reporting by Akanksha Rana in Bengaluru and Sheila Dang in New York; Editing by Patrick Graham and Frances Kerry
© Copyright Thomson Reuters 2023. All rights reserved.