Ssangyong Motors, Owned By India's Mahindra Group, Considers Entering US Auto Market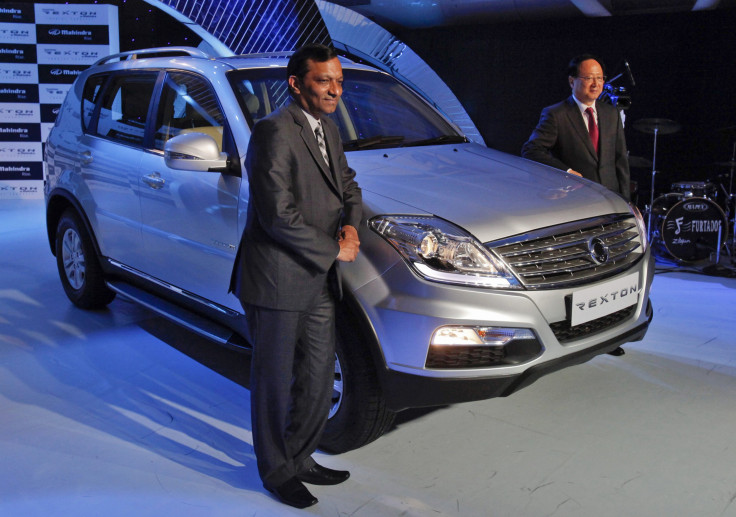 India's largest utility-vehicle manufacturer is exploring the possibility of selling automobiles made by its South Korean subsidiary in the United States.
Mumbai-based Mahindra & Mahindra Limited (NSE:M&M) acquired Ssangyong Motor Co., Ltd (KRX:003620) in 2011, and the South Korean company expects to sell 20,000 vehicles in China, the world's largest car market, this year. In 2013, the company sold only 6,300 vehicles in the country. The company offers a mix of seven sedans and sport utility vehicles, of which only one is sold in India.
"Right now what we are doing is very early feasibility study of which products will make sense for the U.S., what will it take to make those products work, whether it will be financially viable to launch in the U.S.," Pawan Goenka, president of Mahindra's automotive and farm equipment unit, said Thursday in an interview with Reuters.
While Goenka did not specify when the study would be completed he said that the company is considering offering several Ssangyong products in the American market.
"Once we have the board approve the U.S. project, then we will have to start the work," Goenka reportedly said, adding that it would take at least two years after the board's approval before any products would be launched in the U.S.
As part of a strategic plan to expand to markets in the U.S. and other countries, Ssangyong, under Mahindra, has invested about $1 billion on a new product lineup and hopes that its cars will help position the South Korean company as a value-for-money utility vehicle manufacturer in the new markets. The firm, which also hopes to begin producing cars in China, has reportedly held talks with Chinese automakers and component manufacturers.
"We have not made any firm plans but eventually manufacturing in China, once we get to a certain level in volume, would be something we will be looking at," Goenka reportedly said.
According to Pang Da Automobile Trade Co Ltd (SHA:601258), Ssangyong's sole Chinese partner, the South Korean firm could set up a plant in China if sales hit 50,000 vehicles a year. Chinese law requires foreign automakers to take on a local partner to manufacture cars in the country. Pang Da, which does not have a manufacturing license yet, reportedly said that it would be willing to invest in a joint venture with Ssangyong.
In 2015, Mahindra plans to roll out two compact utility vehicles in India, where its market share has dropped to 42 percent from about 48 percent last year.
"Right now we are sort of at the bottom of the cycle. Once we start launching we will start picking up again," Goenka reportedly said, adding the company will "undoubtedly" regain some of the lost market share once the new products are launched.
© Copyright IBTimes 2023. All rights reserved.