'Star Wars: The Force Awakens': Darth Vader Was 'Seduced By The Enemy,' According To Kylo Ren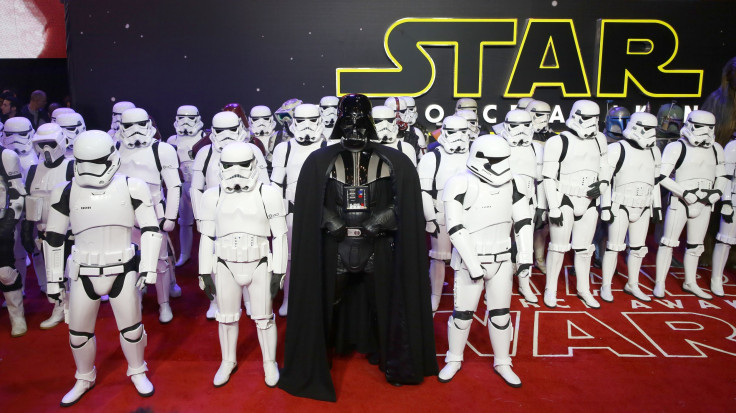 "Star Wars: The Force Awakens" director J.J. Abrams revealed why Kylo Ren is obsessed with Darth Vader and how he views the eventual change in him, in a recent interview. Meanwhile, the Blu-Ray version of the movie is already available for pre-order.
[Spoiler alert]
In a recent interview, Abrams said that Kylo Ren "idolizes" Darth Vader and "not Anakin Skywalker," Heroic Hollywood reported. Young Aanakin was a Jedi in the prequel trilogy and he eventually turned to the Dark Side of the Force to grow more powerful and he became Darth Vader.
Kylo Ren is more interested in what Darth Vader represents and what he was trying to do, Abrams said. The director revealed that in Kylo's mind Darth Vader was "seduced by the enemy and failed because of that seduction." The failure Abrams refers to here is the change in the villain's heart towards the end of the original trilogy, in which he betrayed the Emperor in order to save his son.
"So the idea is that Ren wants to complete the thing that Vader started," Abrams said in the interview. The trailers and promo posters of "Star Wars: The Force Awakens" show Kylo staring at the mangled remains of Darth Vader's helmet and promising to continue his work.
Kylo Ren is not a part of the First Order in the movie. After the fall of the Empire, the remnant forces rallied together and they continue to fight the Resistance forces. Kylo is an assumed name of the character and he got the name after joining a mysterious organization called the Knights of Ren. The actual identity of the character is revealed in the movie.
Meanwhile, the Blu-Ray edition of "Star Wars: The Force Awakens" is already available for pre-order at Amazon. The Blu-Ray has a list price of $39.99, but is currently available at $24.99. The movie was released in the theaters across U.S. on Dec. 18 and has got good reviews so far. Fans of the franchise are now eager to see what happens next in the sequel, which is slated to be released in 2017.
© Copyright IBTimes 2023. All rights reserved.