Starbucks Alcohol Menu A Smart Business Move, But Loyal Customers Push Back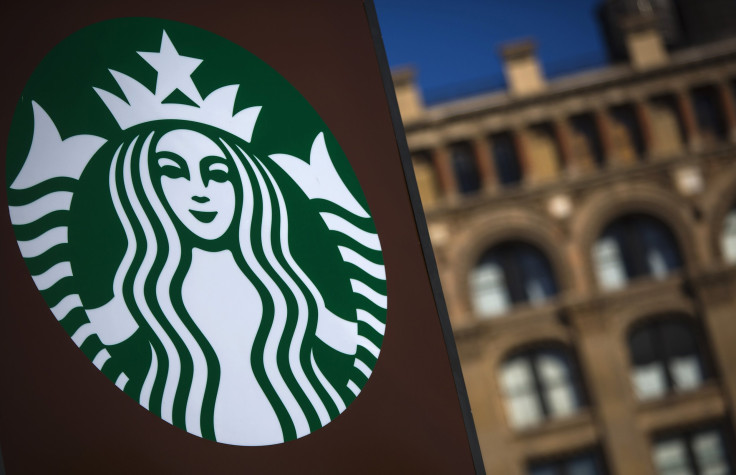 NEW YORK-- The atmosphere at the Starbucks on North Seventh Street in the trendy Brooklyn neighborhood Williamsburg was soothing but purposeful on a recent morning. Customers dressed in button-down shirts and jeans with briefcases slung over their shoulders sipped on foamy cappuccinos and iced lattes as they swiftly exited the coffee shop, hurrying to work. Others sat quietly on the numerous bar stools throughout the restaurant, hunched over newspapers and laptops, keeping to themselves. But at this particular Starbucks location, the mellow mood could very likely change after the coffee chain begins serving alcohol this week.
As Starbucks continues to branch out from coffee by offering beer, wine and more food options, its move toward becoming a full-service cafe has raised questions about whether the chain is running out of ways to expand. Customers have so far responded positively to Starbucks' sweeping changes, but that could soon shift as the company runs out of new fans to win over. The latest push to offer wine and beer could particularly turn off loyal customers worried that their sacred workspace will become more boisterous and further dilute Starbucks' brand.
There are currently 65 Starbucks locations across the country that offer booze and five more were being added this week in restaurants in Northern California, Colorado, Florida and New York. Starbucks reportedly hopes to be serving beer and wine after 4 p.m. at 2,000 of its 12,000 locations in the U.S. within the next five years.
"Anecdotally, I heard 'purists' who think Starbucks has lost its mind and they've lost what the brand really stands for," said Don Childs, senior vice president and executive creative director at Brandimage, a global brand equity design company. "I think that ship sailed years ago. There are so many other locations for coffee purists who want locally roasted, artisanal-like coffees. There are so many little coffeehouses everywhere, I would think people who are attracted to that niche will go elsewhere, and I think Starbucks is OK with that and wants to appeal to a bigger audience."
A Gathering Place
In recent years, Starbucks has slowly begun to transform from a workspace to a cafe that encourages social gatherings. In the past, Starbucks stores largely consisted of a line of two-top tables, perfect for studying or working. Now, a Starbucks customer might see comfortable chairs in a circle, which are meant to serve as "conversation pits" and encourage social gatherings, Childs said.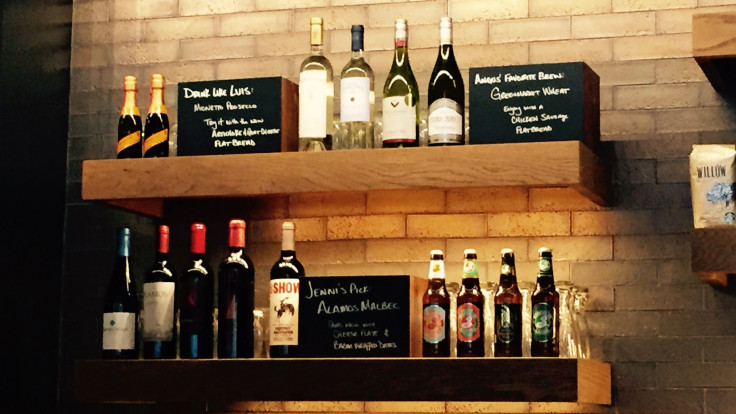 "I think Starbucks has been on a focused effort over a long period of time to be known for more than just coffee," Childs said. "They are striving to be more about a lifestyle or destination and less about the coffee in your cup. Starbucks is trying to be more about being a place to hang out. It's becoming an adult soda shop."
With the introduction of the evening menu, Starbucks is aiming to appeal to a demographic other than its loyal morning crowd. The company began testing its so-called "evening program" in Seattle in 2010, which introduced a new menu that offered a variety of small plates from truffle mac & cheese to bacon-wrapped dates, as well as beer and wine.
"By doing this, Starbucks is attempting to get groups of people through its door, encouraging them to hang out and stay awhile, which usually means they will end up spending more money," said Childs.
When thinking about brands that continue to be relentlessly relevant and find new ways to delight customers, Scott Davis, the chief growth officer at Prophet, a global brand and marketing consultancy firm, said Starbucks always comes to mind. Davis said the evening program extension is a good business move for Starbucks, and will dramatically increase its customer base.
"It is a great intersection of an untapped customer need, it's a brand people trust and one that is credible," said Davis. "Those three things coming together, I think it makes the evening program a good, interesting and exciting extension."
Starbucks has to be careful and recognize that the evening crowd could be very different from the morning crowd, said Davis, but he did not anticipate that there would be a conflict. "My guess is the morning coffee drinker and night wine drinker might never meet," he said.
Customers Push Back
Nathan Sharp, the founder of a startup company in Brooklyn, visits the Starbucks in Williamsburg to get extra work done in the morning four to five times a week. He said he probably would not use the location for evening drinks. But Sharp acknowledged that just as Starbucks has become part of his morning routine, it could become part of the after-work routine for many other people, which could ultimately lead to much higher sales.
"If people want to establish a routine of having a drink on a Tuesday after work, Starbucks feels like a more casual place to do that as opposed to a bar," said Sharp.
But Brad Simons, a lawyer who visits the Starbucks in Williamsburg most mornings, said the company has diluted its brand too much in recent years.
"I was a bit surprised to see that they will start offering alcohol," he said. "I don't foresee a lot of people coming here for alcohol. I would think they would go to a bar."
After the Starbucks in Williamsburg was selected to be one of the locations to feature the evening menu, there was a pushback from Williamsburg residents in 2014. A petition was signed by 500 people who worried it would take away revenue from small, local businesses.
For Vanessa Dalto, a medical assistant who regularly visits the Starbucks in Williamsburg, the evening menu does more than just dilute the brand. Dalto said she was upset Starbucks would serve alcohol in a venue used by teenagers looking to study and adults catching up on work.
"I think they are making a mistake," said Dalto. "It's going to make the atmosphere rambunctious. Who wants to sit in here and be on their laptop and worry about some idiot spilling their drink?"
FOR FREE to continue reading
✔️ Unlock the full content of International Business Times UK for free
offer available for a limited time only
✔️ Easily manage your Newsletters subscriptions and save your favourite articles
✔️ No payment method required
Already have an account?
Log in
© Copyright IBTimes 2023. All rights reserved.