State Of The Union 2015: What Will The President Say On Foreign Policy?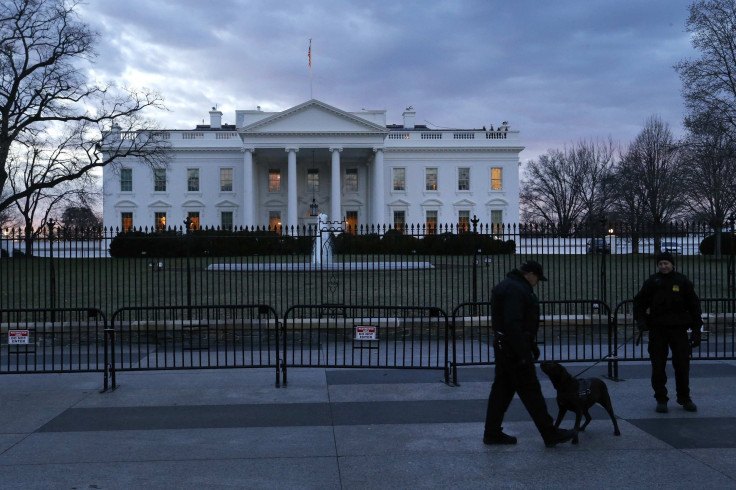 President Obama's sixth State of the Union address is expected to go light on foreign policy, making way for domestic themes such as income inequality and the U.S. economy to dominate Tuesday's night's speech. But Obama, fresh off a breakthrough climate change accord with China and historic normalization of U.S.-Cuba ties, is already poised to make bold foreign policy moves during his last two years in office.
As European countries ratchet up counterterrorism operations, Ukraine grapples with a stalemated conflict and the Islamic State group continues its rampage in Syria and Iraq, the president has plenty of pressing international issues to highlight in his address. Below are some he may mention.
ISIS And Syria
The Islamic State group, also known as ISIS, emerged as a major security threat in Iraq and Syria over the past year, as it overran towns, slaughtered civilians and broadcast gruesome beheadings of hostages. Canadian troops recently clashed with ISIS fighters, marking the first on-the-ground fight between the group and Western forces, and just Tuesday morning, ISIS released a video threatening the lives of two Japanese nationals being held on a $200 million ransom.
Obama may call on Congress Tuesday night to support the ongoing U.S.-led airstrike campaign to "degrade and destroy" the group. Last week he reportedly told lawmakers he would work with them to draft legislation for authorizing military force against ISIS, given that a slumbering congressional debate topic regarding executive war powers has resurfaced.
But he may also want to underline the campaign's successes to the American public. The military operation, which began three months ago, has been able to contain ISIS militants in Iraq. The airstrikes, however, have failed to prevent the group from expanding in Syria, as ISIS now controls half of Syria's territory. Obama may seek to stress the effectiveness of the military operation so far in Iraq and address plans to target ISIS fighters in Syria.
Meanwhile, the president may keep quiet on one aspect of the White House's Syria policy: President Bashar Assad. The New York Times reported this week that U.S. officials have stepped back from calls for the Syrian president to step down as the ISIS threat and fractures among rebel groups have dimmed the hopes of defeating Assad militarily. The administration has instead expressed support for international diplomatic initiatives for gradual political change in Syria.
Global Terrorism
The Charlie Hebdo shootings in Paris and stepped-up counterterrorism operations in Europe will also prompt Obama to take stock of the global terrorism threat. Viewers will be watching closely for a potential pledge to enhance cooperation with European countries, as well as plans to curb the threat of foreign fighters joining terrorist groups abroad and returning home with new training and heightened extremism.
The president may also mention the ongoing U.S. battle against al Qaeda in Yemen, the group purportedly behind the Paris attacks, particularly in light of fears that rebels may be nearing a coup d'état in Yemen and complicating the U.S. campaign against al Qaeda there. Libya may also feature in the speech as warnings of a growing jihadi haven there grow louder.
Obama might also reference the threat posed by Boko Haram, the militant group that is thought to have killed up to 2,000 people in the Nigerian town of Baga earlier this month. Boko Haram's incursion into neighboring Cameroon has spurred a renewed push for a multinational military force to battle the group, an effort that Obama may address during his speech.
U.S.-Cuba Relations
The president is sure to trumpet the United States' revived diplomatic relationship with Cuba -- one of the most historic foreign policy moves of his presidency -- and call on Congress to formally lift the embargo. Alan Gross, the former U.S. subcontractor who was imprisoned in Havana for five years, is attending the State of the Union address as First Lady Michelle Obama's personal guest, and the speech will come just hours before the U.S. participates in the first high-level migration talks with Cuban authorities in more than 50 years.
Obama still faces resistance from Congress on his Cuba decision. A battle is looming over confirming a U.S. ambassador to Havana, and it's unclear how much support there is among lawmakers to end the 50-year embargo. House Speaker John Boehner and Sen. Marco Rubio, R-Fla., are both planning to bring Cuban dissidents as guests to Tuesday night's address to underscore the human rights issues that still remain under Raul Castro's administration.
Cybersecurity
White House officials confirmed last week that President Obama would be outlining new plans on cybersecurity Tuesday night. While the Sony Pictures hacking incident overtook headlines in December, three other major corporate hacking incidents last year -- namely, at Target, Home Depot and JPMorgan Chase -- are prompting the federal government to boost its cybersecurity initiatives.
Obama is expected to detail several legislative proposals on cybersecurity, including a new information-sharing scheme between the government and private sector, streamlining tools for law enforcement to fight cybercrime, and requiring businesses to notify customers of security breaches that compromise their data.
Ukraine
The festering conflict in Ukraine and Russia's renewed aggressiveness has been one of the dominant foreign policy stories of the past year. Russia hasn't backed down, even as Moscow faces the sting of U.S. and European sanctions and a grim economic outlook in the face of plunging oil prices.
Obama signed a fresh sanctions bill against Russia in December and pledged last week to keep up the economic pressure on Russian President Vladimir Putin. He may take another opportunity at the State of the Union address to underscore the United States' stance on Russia, especially as fighting rages on in the eastern Ukraine regions of Donetsk and Luhansk. Ukraine accused Russia on Tuesday of sending troops and equipment across the border, a charge Russia has continued to deny.
Trade
The president is also expected to appeal to congressional Democrats over the Trans-Pacific Partnership (TPP), a vast free-trade agreement the U.S. is negotiating along with 11 other countries. The TPP already has strong Republican support, but it has faced backlash from congressional Democrats who say it could threaten U.S. small businesses.
Obama will seek to persuade Democrats to get on board with an upcoming bill that authorizes Congress to fast-track the TPP in 90 days without any amendments. The TPP cannot pass without the fast-track authorization bill in place.
© Copyright IBTimes 2023. All rights reserved.
FOLLOW MORE IBT NEWS ON THE BELOW CHANNELS