Steam Machine Release Date Coming This Fall; Alienware Edition Will Launch This September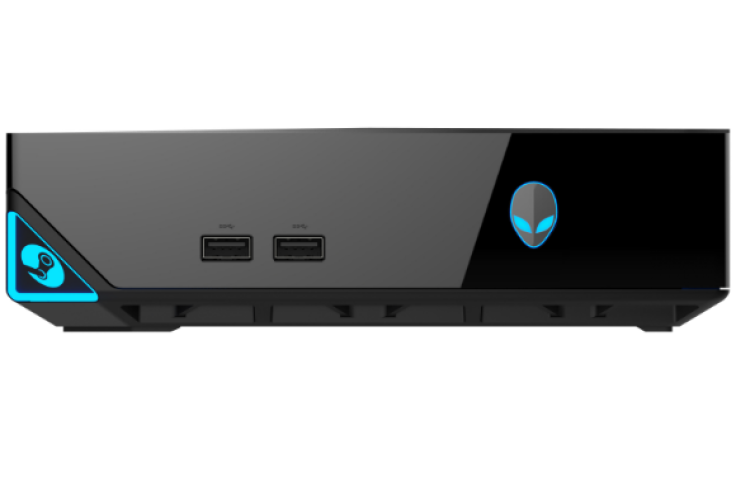 Miami, Florida-based Alienware will launch its Steam Machine this fall. The PC gaming hardware company recently announced a September release date for the upcoming Alienware console. This will give users nine months to save up for the presumably costly device, which doesn't yet have a specific price.
During 2014 International CES last week, Valve announced partnerships with several affiliates, including iBuyPower, Falcon Northwest, Origin PC, Gigabyte, Webhallen, Alternate, Zotac and Scan Computers. Valve Managing Director Gabe Newell spoke positively about the partnership with Alienware, saying "we have been working with Alienware since we began defining our vision of the Steam Machine. Alienware's historic commitment to gaming, their design and engineering capabilities and their global reach made them an ideal partner for us on our Steam Machine project. The result of our collaboration is the Alienware Steam Machine, a console that encapsulates the full potential of what a Steam Machine should be."

Limited information regarding Alienware's Steam Machine specs came out of Valve's Steam Dev Days conference in Seattle, an exclusive two-day event for developers and designers. Each guest was given a complimentary Steam Machine and controller to take home and test out. Hot Blooded Games Chief Financial Officer Dave Oshry, who said the device is "fast," tweeted about the Steam Machine being Intel and Nvidia-based with a Haswell-generation processor.
While several other companies openly discussed the specs of their devices during the consumer electronics show in Las Vegas last week, Alienware is keeping surprisingly tight-lipped about the upcoming machine, which may be a crafty PR move on its part. Since Steam's operating system, SteamOS, is in early beta form, September seems like a reasonable timeframe for the console's launch.
Are you a Steam fan? Will you purchase the upcoming Alienware Steam Machine? Leave a comment below.
Follow me on Twitter.
© Copyright IBTimes 2023. All rights reserved.
FOLLOW MORE IBT NEWS ON THE BELOW CHANNELS