Stranded Hiker's Apple Watch Automatically Called 911 Via 'Hard Fall' Feature
A New Jersey hiker's Apple Watch ended up saving the day after he became stranded on a cliff with his date.
The man, 28-year-old James Prudenciano, as well as his partner found themselves dealing with a precarious situation after attempting to tackle a particularly difficult mountain trail at Monmouth County, NJ's Hartshorne Woods Park, according to NBC New York. Luckily, one important feature on Prudenciano's Apple Watch ended up saving them from potentially fatal injuries.
The pair moved along with little difficulty in the beginning, but fear began creeping in when they realized they were unsure where they were as nightfall set in. Prudenciano lost his shoe somewhere along the trail, and his friend ended up slipping on a series of vines that she was unable to scale again. With the pair unable to return to a safe location, they quickly came to an impasse. Nightfall was right around the corner, they were lost, and they had no idea where to turn to next.
It was Prudenciano's idea to slide down the mountain in an effort to reach safer ground. Unfortunately, Prudenciano and his partner traveled further than they had planned and reached a ledge that wasn't connected to the rest of the trail.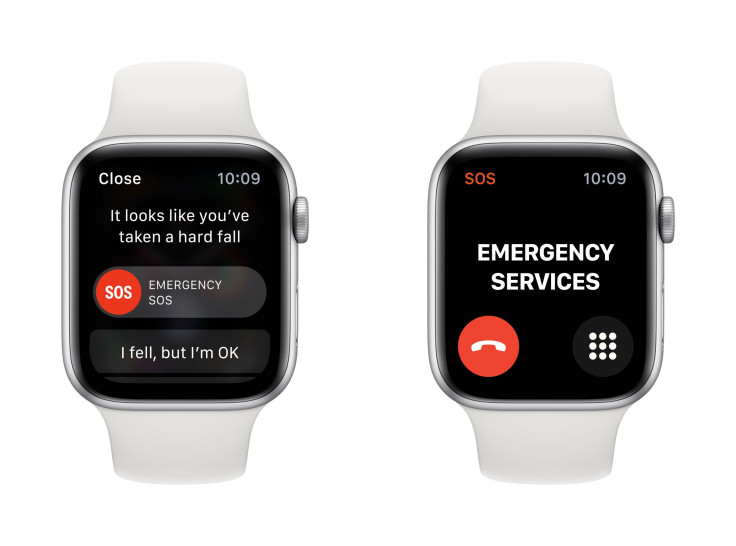 Luckily, the hikers didn't have to think over their predicament for long. In a matter of moments, Prudenciano's Apple Watch had reached out to emergency responders, having called 911. Three different agencies responded and the pair were brought to safety. Unfortunately, Prudenciano did stain a fractured back as well as leg and foot injuries after falling about 30 feet. His date also suffered minor injuries.
What saved the day was Apple Watch's feature "Hard Fall." It's a setting that can be tweaked in the watch's menus, which will automatically detect a fall or otherwise unusual movement event while being worn. It's available on Apple Watch Series 4 and above. When a potential fall is detected, it will prompt the wearer to respond if they would like to contact emergency services.
If there is no response after a minute (or your specified period of time) the watch will proceed with pinging a location for the wearer and contacting emergency services. It's a feature that will automatically be activated for any Apple Watch wearer over 65 years of age, but otherwise it can be turned on manually by checking the watch's Emergency Service SOS options, then toggling Fall Detection on.
The lives of Prudenciano and his partner were potentially saved thanks to the watch's feature. It's unclear, however, if he was sporting a watch with cellular data or if it was paired to his phone, which would be required for some parts of the emergency "Hard Fall" feature to work properly.
Either way, this is certainly an excellent example of how tech can be an indispensable part of our lives, especially when it comes to unconventional ways of providing a "life raft" of sorts in situations that seem dire.
© Copyright IBTimes 2023. All rights reserved.