Apple Watch Series 5: How Did Apple Sell So Many Wearables?
An analyst predicts that global smartwatch shipments will rise up in the coming years, thanks to Apple's sales strategy.
Apple is known as the leader when it comes to smartwatches. The previous model, the Apple Watch Series 4, has been lauded for its health functions that have been carried over to the new Apple Watch Series 5. An analyst monitoring wearable devices believes that, based on the Apple Watch's performance, there will be an increased demand for smartwatches all over the world.
According to TrendForce analyst for wearable devices Jason Tsai, Apple's success in the smartwatch market is due to the tech giant's pricing method and its focus on developing innovative wearable technology.
"Apple's success in the smartwatch market is based on an effective pricing strategy and a proactive approach to the development of new products," Tsai said.
The analyst pointed out that Apple's decision to lower the price of the Series 1 models was instrumental in "boosting [smartwatch] shipments" globally. The lowered price, Tsai said, raised the demand for the Apple Watch. This demand, the analyst noted, "has been the chief growth driver of the whole smartwatch market."
Apple is once again applying the same pricing strategy to the Apple Watch Series 3, selling it at a lower price alongside the new Apple Watch Series 5 models. This move, along with the entry of other smartwatches in the global market, is seen to boost global smartwatch sales in the next few years.
Tsai predicted that global smartwatch shipments in 2019 are estimated to total around 62.63 million units. By next year, smartwatch sales around the globe will increase thanks to the Apple Watch Series 3's lower price.
TrendForce predicts that global smartwatch shipments in 2020 are expected to increase 28.6% year-on-year to around 80.5 million units. Apple Watch shipments are also expected to increase next year, with a 21.8% year-on-year growth. This translates to around 34 million units shipped.
Tsai also sees that while smartwatches "still lack the dedicated killer apps that can really pique the curiosity of most consumers," smartwatch makers have shifted their focus from adding new functions to their devices to instead raising consumer interest in using smartwatches.
Apple, for one, already has feature-packed Apple Watches. Tsai noted that by emphasizing value over specs, the Series 3 models are expected to perform well in terms of sales.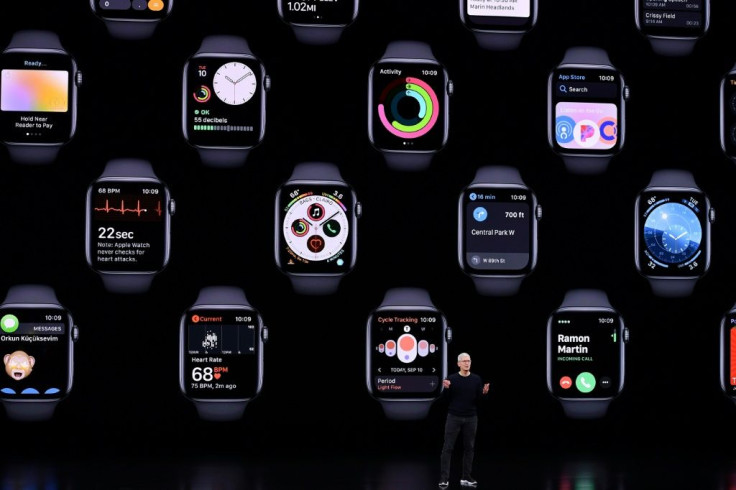 © Copyright IBTimes 2022. All rights reserved.
FOLLOW MORE IBT NEWS ON THE BELOW CHANNELS