The Strange Case Of How A Golf Buggy Manufacturer Built A Cheap, Fuel Efficient, Lightweight Strike Jet That Could Save The Air Force Millions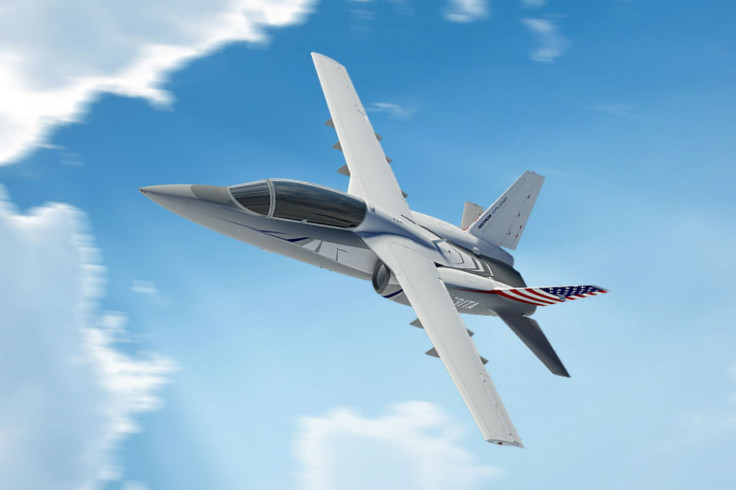 A company that normally makes golf buggies has produced a military jet strike aircraft that is three times lighter and 10 times cheaper to run than the average military jet plane. And what's even better than that, it only costs $20 million.
Textron Inc. (NYSE:TXT) is better known their Cessna light aircraft and E-Z-Go golf buggies, but now they have teamed up with a group of wealthy investors known as AirLand Enterprises, LLC to produce the Scorpion attack and reconnaissance military aircraft. While unable to carry the same loads as an F-16, which currently undertakes many of the roles the Scorpion seeks to fill, the F-16 costs around $25,000 per hour to run compared to the Scorpion which only costs $3000 per hour.
The Scorpion, which was secretly constructed in Wichita by Cessna and just completed its first test flight on Dec. 12th, is being pitched as an aircraft that can take on low vulnerability missions at a fraction of the cost of the aircraft that currently fly those missions, such as F-16 Fighting Falcons, A-10 Thunderbolt II and the F-15E Strike Eagle.
Those high performance aircraft primarily operate in uncontested airspace, but because they were originally designed in the cold war to perform high speed, high-G maneuvers, the Scorpion's creator's say that this type of aircraft is no longer required if its only job is to drop ordnance and provide armed over watch. The Scorpion is capable of missions such as maritime surveillance, emergency relief, border patrol, irregular warfare and counter narcotics, said the venture's website.
"We began development of the Scorpion in January 2012 with the objective to design, build and fly the world's most affordable tactical jet aircraft capable of performing lower-threat battlefield and homeland security missions," said Textron Chairman and CEO Scott Donnell in a statement.
While the military has not expressed a need nor asked for this type of aircraft, the manufacturers believe they can pitch in the same way General Atomics did when they sold hundreds of MQ-1 Predator and MQ-9 Reaper unmanned aerial vehicles without any order or commission for them.
Former Air Force Secretary F. Whitten Peters has said that the Scorpion has not cost the government anything so far and represents a far cheaper alternative to the current jets. That sort of saving could turn heads at the Pentagon as federal cutbacks continue to cause funding issues.
The aircraft is aimed at foreign militaries in addition to the U.S.
© Copyright IBTimes 2022. All rights reserved.
FOLLOW MORE IBT NEWS ON THE BELOW CHANNELS