Stuntman Jumps Over Speeding Lamborghini In Australia, Watch The Viral Video Stunt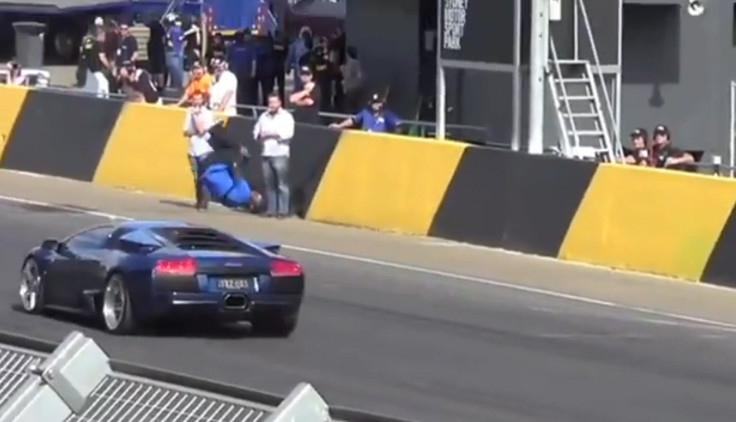 Things got a little crazy in Australia last weekend.

A stuntman at Sydney's Top Gear Festival jumped over a speeding Lamborghini Murcielago. The feat was caught from several angles and has since gone viral worldwide, MSN Now reports.

The videos capture a man at Sydney Motorsport Park flipping over a Lamborghini that heads towards him at a high speed. He leaps into the air and lands on his feet after the car zooms away.

"And hey, at least we made him wear a helmet," Top Gear, which organized the event, wrote on its website.
This wasn't the first time someone risked their life jumping over a sports car.
A 2008 video captures LA Lakers star player Kobe Bryant leaping over an Aston Martin hurtling toward him at 50 miles a hour on a rooftop parking lot.

Check out these videos from the death-defying stunt in Australia:
© Copyright IBTimes 2023. All rights reserved.