Sturdy US Employment Gains Eyed; Jobless Rate Seen At 5.7 Percent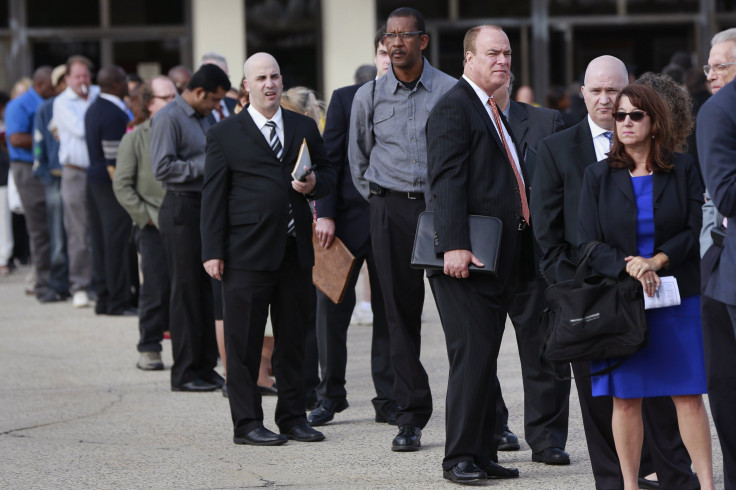 (Reuters) - U.S. job growth likely remained brisk in December, setting the economy up for a stronger pace of expansion this year, even as the global economy shows signs of buckling.
Employers probably added 240,000 jobs to their payrolls last month after November's outsized 321,000 increase, according to a Reuters survey of economists.
It would be the 11th consecutive month of job gains above 200,000, the longest such stretch since 1994, and reinforce views the economy's fundamentals are strong enough to weather the turbulence in Europe, Japan and China, as well as in some emerging markets.
"The U.S. is sort of an island of relative strength in a pretty choppy global sea. People are worried the problems abroad could afflict the U.S., but our domestic fundamentals are pretty sound and should outweigh that," said Josh Feinman, chief global economist at Deutsche Asset & Wealth Management in New York.
The survey of employers is expected to show job gains in 2014 were the largest since 1999.
The unemployment rate is forecast slipping one-tenth of a percentage point to 5.7 percent in December, which would be the lowest since June 2008. There is, however, uncertainty with the December jobless rate forecast as the household survey data from which the rate is derived will be revised back five years.
Still, economists do not expect a material shift in the trend. The unemployment rate dropped 0.8 percentage point in the first 11 months of 2014.
The Labor Department will publish December's employment report on Friday at 08:30 a.m.
The report will also be watched for signs that wage growth is shifting higher after a nine-cent jump in November.
Wage growth has been frustratingly tepid and economists believe the Federal Reserve will be hesitant to pull the trigger on raising interest rates without a significant increase in labor costs.
The U.S. central bank has kept its short-term interest rate near zero since December 2008.
It has not raised interest rates since 2006, but recently signaled it was moving closer to hiking, even if inflation remains below the Fed's 2.0 percent target. Most economists expect the first rate increase in June.
"As the labor market moves closer to full employment ... we are likely to see firms increase wages. We have already started to see some of that," said Sam Bullard, a senior economist at Wells Fargo in Charlotte, North Carolina.
Most of the measures tracked by Fed Chair Janet Yellen to gauge the amount of slack in the labor market have pointed to tightening conditions and would be again under scrutiny.
A broad measure of joblessness that includes people who want to work but have given up searching and those working part-time because they cannot find full-time employment is at six-year lows, the labor force appears to have stabilized, while the ranks of the long-term unemployed are also shrinking.
Job gains in December were probably dispersed across all sectors. Private payrolls are forecast rising 230,000 and government employment increasing 10,000.
The average work week is seen steady at a 6-1/2 year high of 34.6 hours.
© Copyright IBTimes 2023. All rights reserved.