Sudan: World Powers Fear New Civil War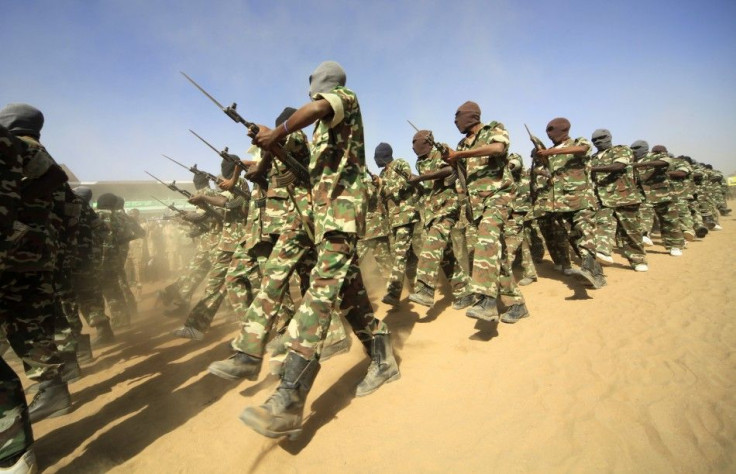 A number of international powers rushed to warn Sudan that recent military clashes near the border with South Sudan are propelling the nations toward war yet again.
Days of fighting between the two nations -- the conflict can be considered an extension of clashes dating back to the weeks preceding South Sudan's independence last July -- alarmed the United States and has experts worrying that all out war is the next step.
On Tuesday, the White House condemned the violence, which includes ground fighting in the Sudanese state of Southern Kordofan and air strikes on oil fields in the Unity state of South Sudan, and called on both sides to use their greatest restraint.
We are urging both parties to cease all military activity along the border, because it is a flashpoint that could become even more dangerous and escalate out of control, said State Department spokeswoman Victoria Nuland.
We want to see that summit held and we want to see both sides work together to end the violence," added Secretary of State Hillary Clinton.
It is incumbent on the leaders of both countries to resume negotiations and the United States stands ready to assist in working out the contested issues.
South Sudan said that fighting began on Monday, after the Sudanese government led by Omar al-Bashir ordered a bombardment of oil fields in Unity, Reuters Africa reported. The air-strikes were followed by fighting on both sides of the border, while Sudan claims that South Sudan moved artillery into the shared Heglig region.
Along with the United States, the European Union, African Union and United Nations have all expressed their serious concerns about the heightened violence.
Recent cross-border attacks and continued aerial bombing represent a dangerous escalation of an already tense situation, EU foreign policy chief Catherine Ashton said in a statement.
Further cross-border military activity could result in a wider military confrontation.
Sudan justified the most recent military action by explaining that the military is only trying to expel southern rebels from encroaching upon Sudanese land.
When our security is threatened inside our territories by rebel movements, we have every right to use all possible means to repel and put an end to those attacks which threaten our security, Sudan's ambassador to the U.N., Daffa-Alla Elhag Ali Osman told CNN.
Sudanese leaders have also denied bombing South Sudan, saying that the attacks were only defensive.
Until one hour ago troops of the southern army were still ten kilometers on our side of the border. We have now advanced ... and are still expelling them. Sudan's national security and intelligence services Mohammed Atta al-Moula said on Tuesday afternoon.
We hope this will be no full war. We have no intentions beyond liberating our [occupied] land. We don't want to enter southern territory.
Although Southern Kordofan is in Sudan, there are a number of ethnic groups there that were loyal of South Sudan during the civil wars between 1983 and 2005, and an activist group recently found evidence that the Sudanese government was attacking these unarmed villagers in the Juba mountains.
More than 100,000 people in the Southern Kordofan and Blue Nile states have been displaced by the conflict, and many refugees have fled into Ethiopia.
The dispute also stems from oil, the main revenue source for both nations. About a third of Sudan's oil output was lost following South Sudan's independence, and the two countries now share the disputed, oil-rich Abyei border region.
The United Nations Security Council ... demands that all parties cease military operations in the border areas and put an end to the cycle of violence, Security Council President Mark Lyall Grant of the United Kingdom stated on Tuesday.
The members of the Security Council are deeply alarmed by the military clashes in the region bordering Sudan and South Sudan, which threaten to precipitate a resumption of conflict, Grant added.
© Copyright IBTimes 2023. All rights reserved.