Sugar Subsidies Face More Opposition On Capitol Hill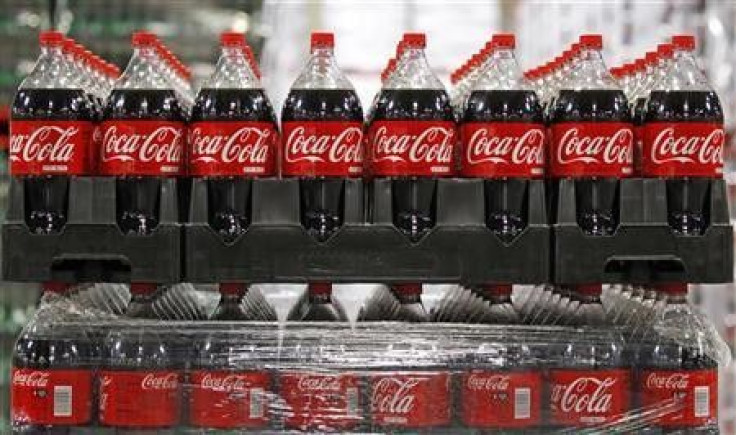 Government subsidies for sugar farmers are facing fresh opposition, despite the farmers' successful efforts to defeat a recent bid to eliminate the subsidies that opponents argue endanger public health, reduce employment and cost consumers and businesses billions of dollars.
Earlier this week 22 groups sent a letter to House Agriculture Committee members urging them to support an amendment to the 2012 farm bill that was submitted by Rep. Bob Goodlatte (R-Va.). Unlike a similar, though more ambitious, effort in June, Goodlatte's amendment aims to reduce sugar subsidies rather than eliminate them.
Goodlatte's amendment aims to limit import tariffs on sugar, restrict price supports to farmers, curtail or suspend marketing allotments to farm organizations and repeal the Feedstock Flexibility Program, a scheme that subsidizes the conversion of sugar into ethanol.
His amendment comes in the wake of the Senate's rejection of a sugar repeal program sponsored by Sen. Jeanne Shaheen (D-N.H.) to eliminate the sugar subsidies. That plan failed on a 50-46 vote last month, with Democrats and Republicans on both sides of the fence.
The Coalition for Sugar Reform, one of the 22 groups behind the letter that was sent on Tuesday to House Agriculture Committee members, considers 46 pro-repeal votes as a sign of progress because a similar effort in 2001 failed on a vote of 71-29. The Coalition for Sugar Reform, Americans for Tax Reform, the Grocery Manufacturers Association and the Consumer Federation of America were among the organizations that signed the letter urging the House Agricultural Committee to reform the sugar policy.
The vote on the repeal was a close margin, said Jennifer Cummings, a spokesperson for the Coalition for Sugar Reform, an alliance of food and beverage companies, consumers and taxpayer watchdog organizations. But we are encouraged that nearly half the Senate wants the reform. It shows that senators are now considering it more seriously -- on a bipartisan basis.
The federal farm bill is up for reauthorization this year, and the House Agriculture Committee markup of the bill is scheduled to take place next Wednesday.
The American Sugar Alliance, a national coalition of sugarcane and sugar beet farmers, has been opposing efforts to reform the sugar subsidies and urging the House Agriculture Committee to maintain the U.S sugar policy.
The Sugar Reform Amendment will weaken the policy, said Phillip Hayes, an American Sugar Alliance spokesperson. The U.S sugar policy is working for taxpayers and rural America. We see no reason to weaken that policy, he added.
Government subsidies to sugar farmers currently cost consumers and food manufacturing businesses an estimated $3.5 billion and 20,000 jobs every year, according to the letter signed by the 22 organizations and a summary of another Shaheen Reform Amendment, which seeks to pare costly additions to the program. The sugar subsidies also make U.S. sugar prices about double the global average.
The sugar program is a major tax on consumers. It's not justified, said Neil Brown, a policy advisor to Sen. Richard Lugar (R-Ind.), who is backing the push for sugar reform. The amendment will introduce greater competitiveness and bring down (sugar) costs, he added.
Consumer advocacy groups argue that the U.S. sugar program encourages the use of less expensive high-fructose corn syrup as a sugar substitute. They also say the sugar program makes Americans vulnerable to obesity, poor memory and various other health problems including diabetes and hypertension.
In a study that exposed the factors responsible for increasing levels of obesity in the U.S, Princeton University researchers, who experimented on rats in 2010, showed that high-fructose corn syrup not only promoted greater weight gain than table sugar but also led to high triglycerides.
Another study conducted by UCLA earlier this year showed how a fructose-rich diet could slow down the brain, leading to memory retention and learning problems.
The government's sugar subsidies don't match up with its recommendations for healthy eating, There's an inherent conflict, said Chris Waldrop, director of the Food Policy Institute at the Consumer Federation of America. They are not subsidizing the fruits and vegetables that they say consumers should be eating more of.
Joel Burg, an executive director of the New York City Coalition Against Hunger, agrees. We have policies that don't do more than support rich American interests. There is no unifying public health policy that protects everyone.
© Copyright IBTimes 2023. All rights reserved.
FOLLOW MORE IBT NEWS ON THE BELOW CHANNELS