Suicide Among Bankers Appears To Be On The Rise Again As Pressures To Get Banks And Businesses Back In The Black Takes Its Toll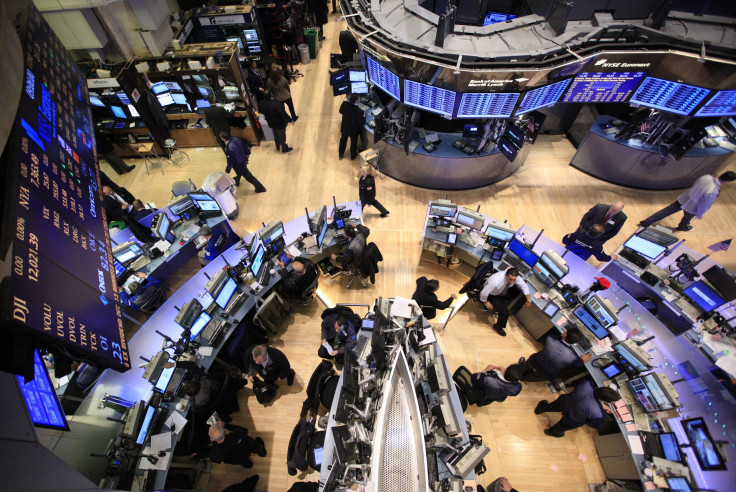 Last Monday in the small, idyllic town of Zug, Switzerland, just about 35 km (22 miles) south of Zurich, banker Pierre Wauthier, 53, penned what would be his final words. Shortly after that, he killed himself.
The full contents of the note are unknown, but as his family later revealed, it did contain an accusation that apparently forced the resignation of Wauthier's boss, Josef Ackermann, and may cause waves across the entire Swiss corporate and banking sector.
Wauthier's death focuses a spotlight on the strains and pressures that working in the corporate environment can bring. Only two months earlier, the body of Swisscom's CEO, Carsten Schloter, was found at his Freiburg home in what officials deemed a suicide. His depression allegedly resulted from his over-reliance on his smartphone, which left him feeling isolated, something he had spoken about in interviews.
This is not the first time that banks and corporations have seen a spate of suicides. In early 2009, just after the start of the financial crisis, billionaire Adolf Merckle lay down in front of an oncoming train after bad business deals threatened his family business. Steven Good, a Chicago businessman, killed himself inside his Jaguar after his property auction business floundered. And then there was René-Thierry Magon de La Villehuchet, who took sleeping pills and slit his wrists after losing $1.4 billion in the Bernie Madoff scandal. One of Madoff's sons also took his own life.
But the downturn in the financial services world didn't affect only those at the top of large businesses. On 2010, Jessica Fashano, a 27-year-old Citibank investment associate, went to the top of Trump Tower in New York and jumped off after suffering work-related depression. London-based Michael Burdin jumped in front of a train after being forced out of his trading job with Bank of America in July 2013. And in October 2012 investment banker Nico Lambrechts became the third banker to jump from the same restaurant roof in London in the past three years.
Historically, bankers have been stereotyped as the most likely to commit suicide. This has a lot to do with the famous 1929 stock market crash, which resulted in 1,616 banks failing and more than 20,000 businesses going bankrupt. The number of bankers committing suicide directly after the crash is thought to have been only around 20, with another 100 people connected to the financial industry dying at their own hand within the year.
In a cutthroat industry staffed by many of the world's sharpest minds, recruited from hypercompetitive business schools, it seems no surprise that the shame of failure is hard to take when an individual's whole identity is built around success.
In places like Japan where a patriarchal society still dominates, failure in business has been the main driver of suicide rates. For example, out of 2,207 work-related suicides in 2007, the most common reason (cited in 672 cases) was overwork.
However, while Steven Stack, a professor of criminal justice at West Virginia University and expert on work-related suicide, acknowledges the highly publicized suicides within the financial services sector, he also notes that there is little knowledge on the subject in the United States. "We know very little about the degree of suicide risk for this small occupational group," said Stack. "Health care providers such as physicians, psychiatrists and dentists are generally known to have relatively high suicide rates both in the U.S. and a few other nations such as Denmark and the U.K., which have such data available."
The lack of data on suicide in the financial sector, Stack says, results from the fact that most states don't code the occupation of the 2 million people who die in the United States each year, including 35,000 who commit suicide.
According to Stack, this makes it difficult to specifically calculate reliable suicide rates for many occupations. His research paper, which appeared in Social Science quarterly in 2001, points out that men's likelihood for suicide increases with age and peaks for women at around 50, but that men have a suicide rate four times greater than women's. This could explain why banking, a male-dominated industry, appears to have a high percentage of suicides.
Furthermore, in large financial crashes, as was seen in 1929 and more recently in 2008, the middle class is usually less likely to turn to suicide because financial losses are less than for those who are upper class. During financial crises, upper-class people in the financial service sector see large, disproportionate swings in gains and losses, according to T. Byram Karasu, chairman of psychiatry at Yeshiva University's Albert Einstein College of Medicine.
In the middle class, suicide rates rise with unemployment, when people become anxious about their jobs and being a provider for their families, while their identity isn't necessarily attached to their wealth in the same way a banker's can be.
© Copyright IBTimes 2023. All rights reserved.