Sundar Pichai Net Worth: Google CEO Earned $225,961 Per Hour In 2018
Sundar Pichai's net worth is close to a billion but his pay per hour is even more astonishing.
Sundar Pichai is Google's CEO and people of his stature, handling one of the biggest tech companies in the world, are expected to be rewarded handsomely for their hard work. Pichai has an estimated net worth of $921 million, per Wallmine. Experts believe he could eclipse the billion mark sooner than later.
While ordinary CEOs are paid millions in bonuses and other perks, the Google CEO is paid in salary and valuable stocks. Last year, he earned a whopping $225,961 per hour, FOX News reported. When compared to the average salary of a worker, which is $22.50 per hour, Pichai's salary per hour is more than the salary of an average worker for at least a year.
If a yearly salary of an average CEO is used as metric, $15.6 million in bonus and salaries pale in comparison to Pichai's $470 million earnings in 2018 alone.
It is a common belief that a man's salary is tantamount to the problems he is able to solve for the company he works for. The 47-year-old multi-millionaire is responsible for the development and growth of several key areas of Google, such as Gmail, Google Maps, Pixel and Android operating system.
Google founders Larry Page and Sergey Brin earned $1 last year and has a net worth of $56.4 billion and $55.6 billion, respectively, thanks to their stocks. Recently, they have put the control of Alphabet company in the hands of the Indian-born tech wizard.
Pichai, whose real name is Pichai Sundararajan, was born in Chennai, India. When he was young, he displayed a knack for remembering numbers which an average person would have problems with. His fascination with numbers took him to a scholarship to Stanford and got his MBA from the University of Pennsylvania's Wharton School, a report from Business Insider shares.
As a leader, Pichai is highly regarded in Google. He even received a 96 percentile on Glassdoor's approval rating from his colleagues. But it's not all roses for him. A controversial issue in 2017 highlighted Google's diversity initiatives and it damaged the company's reputation. Pichai, nonetheless, was able to weather the storm because of his transparent leadership.
Sundar Pichai is a visionary who values results the most. He remains humble despite his fame. As the CEO of Google, the company goes where their leader takes them. If the early success of the tech company is any indication, it looks like the best is yet to come for Pichai and Google.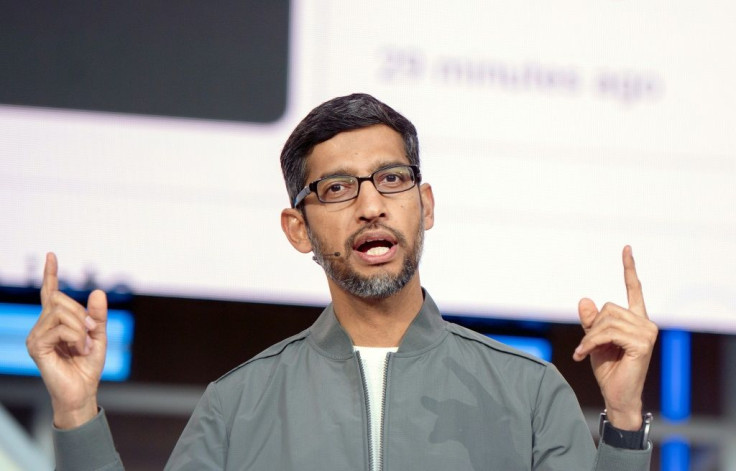 © Copyright IBTimes 2023. All rights reserved.