Super Bowl 50 Live Streams On Periscope, Facebook Could Bring New Wave Of Copyright Violations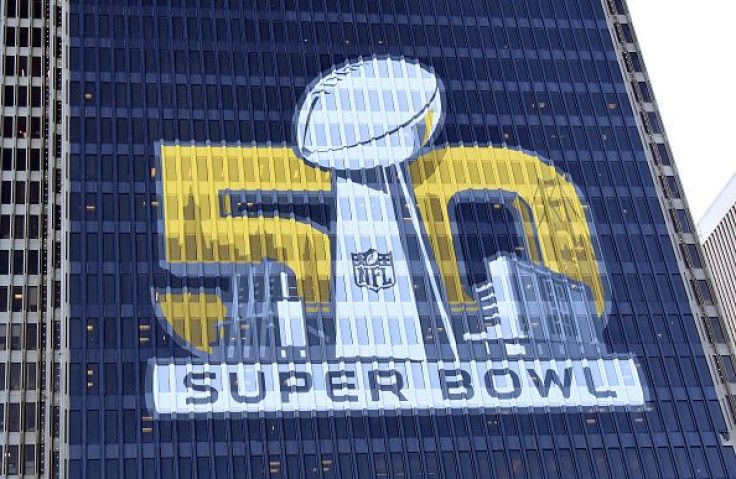 Super Bowl 50, to be held Sunday in the heart of Silicon Valley, will be the most connected football game in history. Santa Clara's $2 billion Levi's Stadium will be supercharged with Wi-Fi, and telecoms are spending millions to increase cellular capacity to enable 140-character tweets, Facebook status updates, selfies on Snapchat, Vine loops and however else fans try to share their experience.
But then there's live-streaming. With apps like Twitter's Periscope, Facebook Live, Meerkat and MeVee, anyone — not just CBS — can broadcast a Super Bowl. None of these apps existed during the past Super Bowl. So the question is whether the NFL will tolerate these new technologies that could, theoretically, broadcast the game in real time.
When it comes to broadcasts that could infringe on copyright, the NFL will be monitoring just like they do for any other game on TV. "We're constantly monitoring," said Alex Riethmiller, vice president of communications for the NFL. The league has submitted takedown requests to companies for prior cases of copyright infringement.
For Sunday, the NFL does not have any official relationships with the major mobile live-streaming apps, but some have major plans outside the stadium. The league plans to share clips to Twitter and replays on YouTube, as per content partnerships, and has official deals with Snapchat, which will build multiple Live Stories during the game, and Verizon's go90, which will stream concerts during the lead-up.
During the game, fans are expected to consume 16.5 terabytes of mobile data. Some of this, no doubt, will be for live-streaming apps, which will put those users, perhaps unknowingly, on shaky legal ground.
"MeVee and its users do not have permission to live-stream from the stadium, nor any official NFL events. We actively remove any streams that violate our terms of service," Tomer Dicturel, CEO of MeVee, said. His team plans to use geo-location tracking to identify potential illegal broadcasts.
Meerkat will have moderators actively patrolling streams, and if the content looks like it could be part of a TV broadcast, like the Super Bowl, they will investigate. "You may NOT post Content that … Violates the rights of a third party, including copyright, trademark, privacy, and publicity rights," Meerkat's site reads.
Twitter's Periscope does not proactively monitor content on the app. Instead, it relies on third-party reports of alleged copyright infringement through its Help Center, which is all in compliance with the U.S. Digital Millennium Copyright Act. That means the NFL, like it said it would, will have to actively patrol the app and submit takedown notices.
HBO did so in May when Floyd Mayweather Jr. and Manny Pacquiao took to the boxing ring. Newly minted live-video apps Periscope and Meerkat were hit by streams airing the fight from their pay-per-view subscriptions. Periscope received reports of 66 feeds that violated copyrights and blocked 30, VentureBeat reported.
Dick Costolo, Twitter's CEO at the time, dubbed Periscope the winner of that night's fight:
However, Periscope CEO and co-founder Kayvon Beykpour took caution:
The Super Bowl is different in that it is free broadcast TV. It also is the most watched TV broadcast of the year and comes laden with more than $400 million worth of TV ads, according to Kantar Media. The NFL and broadcast partner CBS have a strong interest in seeing that the only stream of Super Bowl people watch is the one coming through the TV set or streams of the official broadcast on Roku, Xbox, Apple TV, NFL.com, SuperBowl.com and the NFL's mobile app for Verizon customers.
The question, then, is how aggressively the NFL approaches copyright and whether it sees streams as promotional or a threat. Some say it's unlikely the NFL or anyone else will see a threat in grainy live streams from phones. "There's no reason to stream the game," MeVee's Dicturel said. "Nobody watches the game on a phone; it's free on your TV."
But the NFL might act to set a precedent. "The NFL is within its rights to try to protect its partners showing the game, including brands and the networks, and not cater to every individual that wants to broadcast," Ronald Pruett, co-founder of Al Roker Entertainment, said. "On the flip side, the power of live-streaming on a cell phone is overwhelming for human behavior."
Periscope users across the board were watching about five years of content per day in early May. Daily watch time has since skyrocketed to 40 years. Just last week, Facebook announced it will roll out live-video broadcasting to all users in the U.S., making live-streaming a mass-market thing.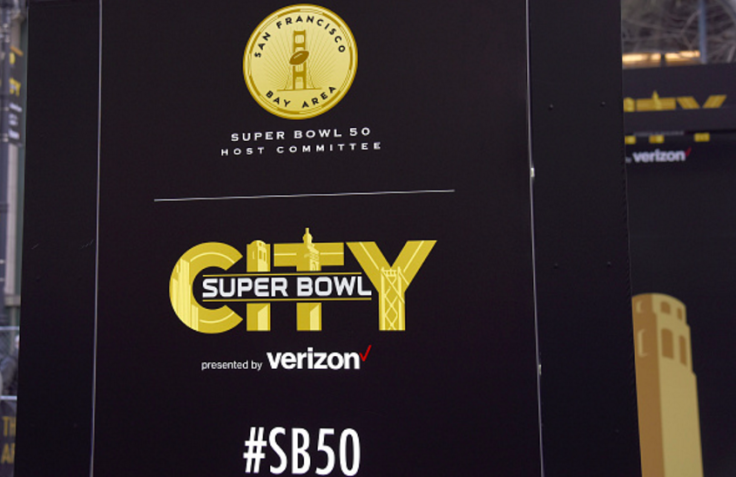 Regardless of how they are treated inside the stadium, Periscope, MeVee, Meerkat and Facebook have big plans that center around Super Bowl City in San Francisco. Twitter invited talent to Periscope and tweet from its headquarters in San Francisco. The app also changed the traditional heart on broadcasts to a football when people use the Super Bowl hashtag, #SB50. MeVee has plans to stream from the NFL Players Association Locker Room Lounge and the Maxim Party on Saturday.
Broadcasters took to live-streaming apps during Monday's media day. JR Jackson, a paid partner with YouNow, used the app for pre-interviews and walking tours before recording his regular podcast and YouTube channel. Inside the fan experience, Brian Fanzo and Dan Newman are broadcasting with Facebook Live, Blab and Periscope and coordinating interviews with fans across the world and players at the event. Called #SB50Disrupt, the event includes SAP, IBM and Deloitte as sponsors.
One semi-live app will have carte blanche during the Super Bowl, and that's Snapchat, which inked a deal with the NFL last year. The app will run NFL Live Stories on opening night and on game day. On Sunday, the "Super Bowl 50" story will include an inside look at the game and another "Super Bowl Worldwide" story will highlight fan submissions.
PepsiCo, the sponsor of the halftime show, is using Snapchat. "Pepsi will be working with Snapchat and the NFL on a special integration of behind the scenes footage from our Super Bowl ad into the Snapchat Live story that day," Seth Kaufman, chief marketing officer of PepsiCo North America Beverages, wrote in an email.
Snapchat creates a different experience than direct live-streaming by stitching together user-generated content into one story. There's no stress about coordinating a live broadcast, and still, the stories garner millions of viewers. Snapchat's short live streams (under 10 seconds) wouldn't be considered a threat to the broadcast.
​And with Snapchat, advertisers had the chance to buy. Pepsi will have ads on Snapchat to complement a 30-second TV spot and will also be submitting behind-the-scenes content for the Live Story. Nick Cicero, CEO of Delmondo, a Snapchat analytics and marketing company, said he expects at least 100 million views for the Live Story.
Yet, live-streaming apps will also have millions of views in the days leading up to the game. Rather than a threat, some see live streams as additive to the Super Bowl and to the NFL. It's a "more positive experience, and it extends their brand more if they embrace the community. There's so much passion," said Tracy Swedlow, editor-in-chief of InteractiveTV Today. "There needs to be this technology layer that gives fans the opportunity to support the game."
© Copyright IBTimes 2023. All rights reserved.