Why The Super Bowl 2016 App And High-Tech Levi's Stadium Are The Future For NFL Fans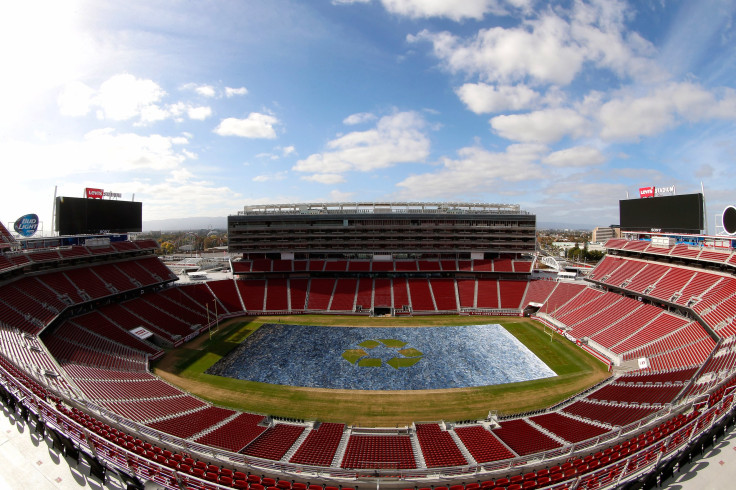 Super Bowl 50 kicks off Sunday in the heart of Silicon Valley, and the NFL is hoping visitors to Levi's Stadium spend the big game glued to their phones.
One year after the league got its feet wet with a game- and site-specific app for Super Bowl XLIX, it will launch a new one that allows the game's attendees to do everything from watch instant replays to order merchandise and beers to be delivered right to their seats. The app is supposed to provide an improved experience for fans, many of whom paid thousands of dollars per ticket. But it's also part of a larger trend of sports teams and leagues using fans' mobile phones to track how people behave inside stadiums, gathering information about where they go, what they buy and when.
That information makes it easier for the stadium owner to eliminate inefficiencies and sell more to its guests and is ultimately meant to help stadiums maintain their edge over their biggest competition: the fans' living rooms.
"We're trying to improve the business of the stadium," said John M. Paul, founder and CEO of VenueNext, which built the NFL's Super Bowl 50 app. "It's a great chance for people of the NFL to see what we've done at Levi's and to see the data we can show them about who is really in their stadium."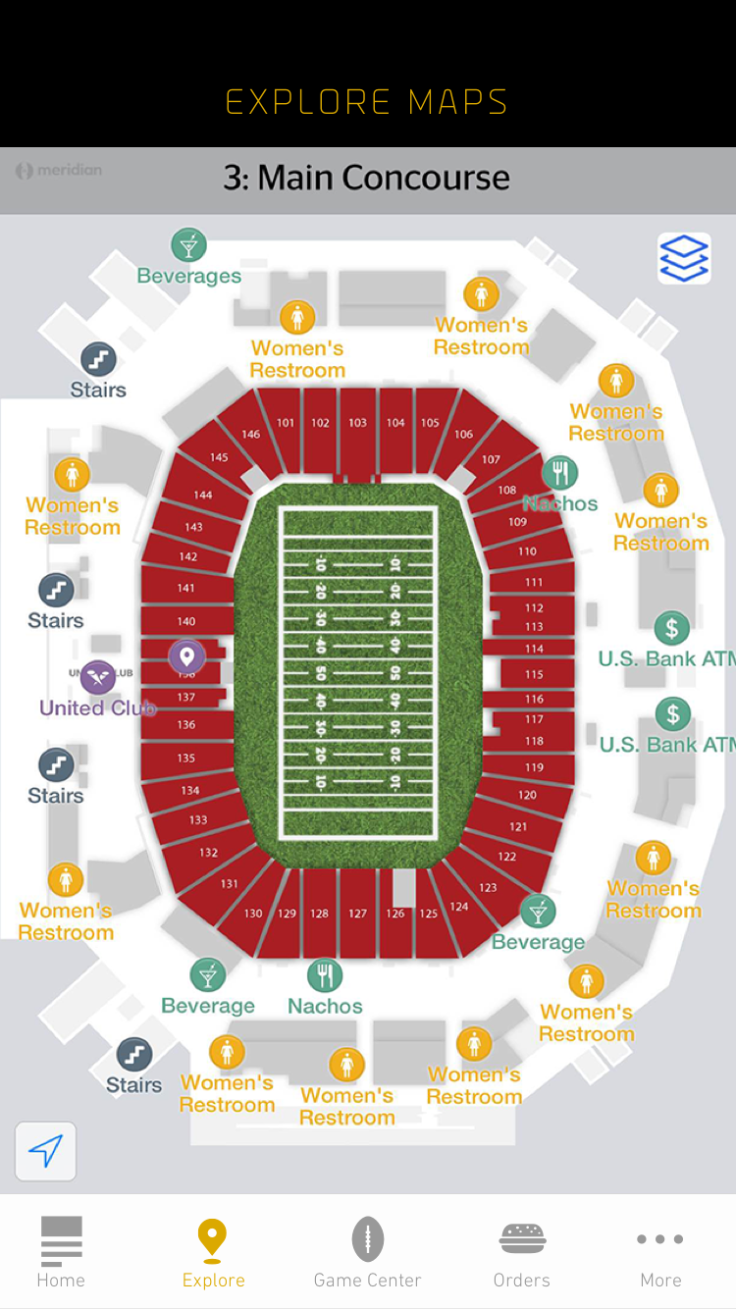 Unlike basketball arenas, or baseball stadiums, which host dozens, if not hundreds, of events annually, football stadiums are filled just a handful of times per year. Levi's Stadium, for example, which is home to the San Francisco 49ers and will host Sunday's game, held just 20 events in 2015, half of which were NFL games. That gives stadium owners fewer opportunities to figure out whether their efforts to keep fans coming back are working.
But it seems like the attempts VenueNext is making are effective. The company modeled its Super Bowl app on a similar one the company built for Levi's Stadium. That app, which is barely 2 years old, is now used by 30 percent of the fans who attend 49ers games, and it's helped the stadium both reduce its food and beverage costs and raise its sales revenue.
"Now they know who does come to games," Paul said. "Who's attending? What are they doing? What do they eat? That's really valuable to a team."
That's especially true for a team that hopes to sell to devoted fans over and over again. But it's also significant in this case — a one-shot game between two teams that are unlikely to meet again in the Super Bowl — because there are plenty of well-to-do football fans who attend the event every year, simply because they can.
"I think you'd find that a chunk of people go [only] to Super Bowls," Paul said. "And if the NFL knows about those people and can offer them special packages and things, I'd bet they can enhance the Super Bowl for them."
The app those visitors can try out Sunday could give the NFL a lot of insight into how those fans think. In addition to being able to watch instant replays and order food, fans can watch footage of the celebrities in attendance, order merchandise and even watch the Super Bowl ads that will air during the game's commercial breaks — a feature that it tried out during Super Bowl XLIX.
It's unclear how many people will try out each feature. But their experience will be a preview of what's coming to NFL game attendees in the coming years as NFL stadiums look to make mobile access and connectivity integral to game day.
Levi's Stadium, which opened in 2014, is one of the first football stadiums built to make such mobile phone use a key part of the stadium experience. There are more than 1,300 Wi-Fi access points inside, which connect to more than 40GB/s of available internet bandwidth, four times more than the amount the NFL required all stadiums to offer by 2015. Its infrastructure for handling wireless traffic is even sturdier, with all four carriers chipping in on an upgrade designed to withstand wireless traffic more than doubling last year's Super Bowl total.
The fact that a stadium this technologically advanced was built near San Francisco first is not an accident. "A lot of their stadium partners aren't the typical partners," said Joshua Boren, director of business development at MEIS Architects, which has designed a number of NFL stadiums. "Being in Silicon Valley, they sort of had a head start."
But in the next decade, the Levi's experience will simply become what people expect. "All the [NFL stadiums] that are under construction now will all be built with the same level [of connectivity], if not greater," Boren said.
© Copyright IBTimes 2023. All rights reserved.