'Supergirl' Season 2 Star Tyler Hoechlin Didn't Audition To Become Superman: Find Out How He Scored The Iconic Role!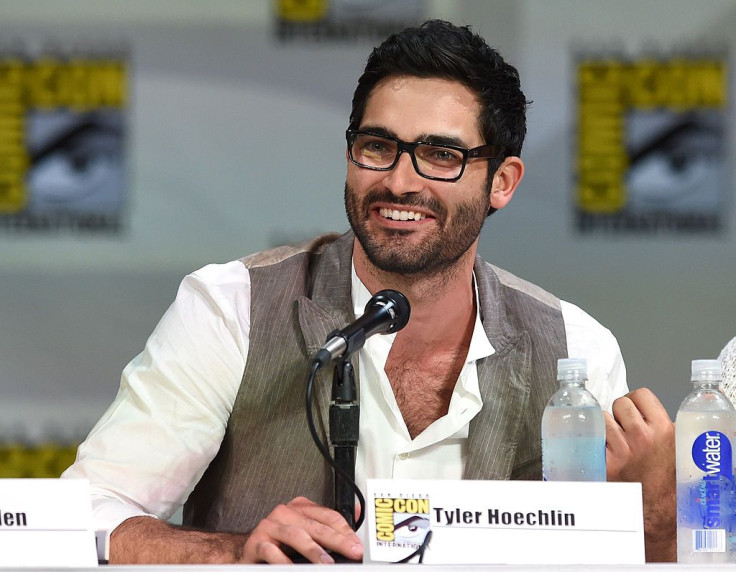 If you think that "Supergirl" newcomer Tyler Hoechlin went through a very strict screening process before ultimately landing the role of "Superman," then you're wrong. Because as it turned out, scoring the iconic role had been quick and easy for the 28-year-old actor.
In a recent interview with Entertainment Weekly, Hoechlin said that being cast as the Man of Steel on the CW series was one of the "strangest" experiences he has had in his acting career. For one, there wasn't any audition, which was pretty unlikely for a high-profile role like Superman.
"I [only] had a great meeting with [executive producers] Greg Berlanti and Andrew Kreisberg [in June]," the "Teen Wolf" alum shared. "I had been told that the meeting would have something to do with 'Supergirl,' but nothing really specific. Halfway through [the meeting], they brought up the idea of introducing Superman to the show and asked if I'd be interested. I said, 'Yeah, absolutely. I'm obviously a fan.'"
"I believe that was on a Monday," he continued. "On Friday, we got a call with the offer, so it was very quick. It was very flattering, and I wish every job came about that way."
During a chat with Collider at the Television Critics Association summer press tour last month, Kreisberg revealed that Hoechlin was actually Berlanti's first choice for the role.
"As soon as we said we were going to do Superman, Greg mentioned Tyler," Kreisberg recalled. "We've been fans of his for years, and when we sat down with him, he is Superman."
When asked why they picked Hoechlin for the role, Kreisberg said that the California-born actor not only resembles Superman, but also shares the DC Comics character's personality.
"Not just with the looks, but he's such a good guy, such a nice guy, and he's so open and forthright and brimming with life," explained Kreisberg. "You just feel better when you're around him, which I think is part of the secret of Superman. He is that ideal, but not in an unattainable way. Superman should make you feel like you can do anything, even though he's the one that can do anything. And Tyler just had all that in spades."
"So, it was less a question of us reaching out. It was more a question of hoping he would say yes," Kreisberg revealed. "After Tyler, I'm not sure what we would have done."
Hoechlin — who is slated to appear in the first two episodes of Season 2 — is believed to have finished filming his scenes, and it's pretty apparent that he had fun on set during his short stint. Take a look at his latest Instagram post below:
"Supergirl" Season 2 premieres on Monday, Oct. 10 at 8 p.m. on The CW.
© Copyright IBTimes 2023. All rights reserved.