Supply Shortages Hit Costco, Causing Delays Of Toilet Paper
Costco (COST) is warning customers that they will experience delays on their toilet paper orders as the wholesale retailer is having issues fulfilling the purchases due to supply shortages.
According to Fox News, customers are reporting that they are receiving an order delay warning from Costco about their online toilet paper purchases.
The email warning reads, as reported by Fox News, "Due to increased volumes, you may see a slight delay in the processing of this order." The email continues by saying that Costco is "working to fulfill everything as quickly as possible."
The delay warning from Costco comes after customers have reported on social media that some stores have been out of certain products such as water and toilet paper.
Costco has also implemented purchase limits at some locations on specific items as shoppers start to stockpile again. Customers were stocking up on cleaning supplies, water, and paper products at the height of the pandemic in fear of running out of these essential items.
Costco announced the notice of purchasing limits on some products on its website, saying, "some warehouses may have temporary item limits on select items." It did not specify which items are being limited.
Product shortages have plagued a number of manufacturers as limited container ships are creating havoc on the supply chain, and severe weather has put a dent on the production of items such as coffee. Labor issues, high demand, and a lack of truck drivers have compounded the supply issues.
According to the Wall Street Journal, Procter & Gamble has increased its production to try and keep up with the increased demand. Semiconductor chips have also been in short supply, along with chicken wings and Coca-Cola, Business Insider reported.
As of Wednesday premarket hours, Costco was trading at $454.08, up $1.97, or 0.44%.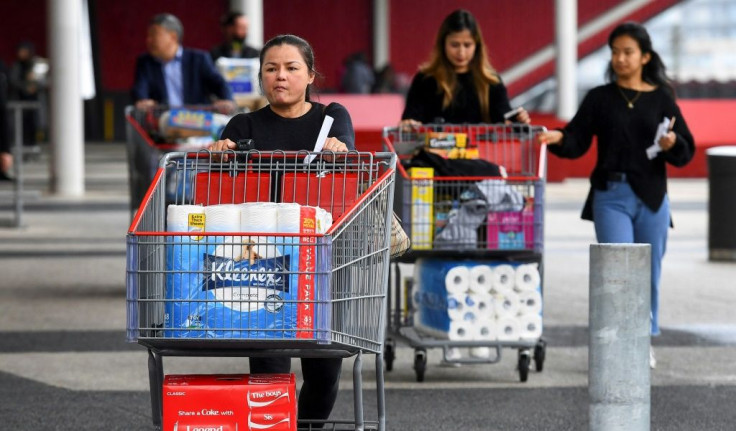 © Copyright IBTimes 2023. All rights reserved.