Supreme Court Won't Review California's Low-Carbon Fuel Rule, Giving Efforts In Other States A Boost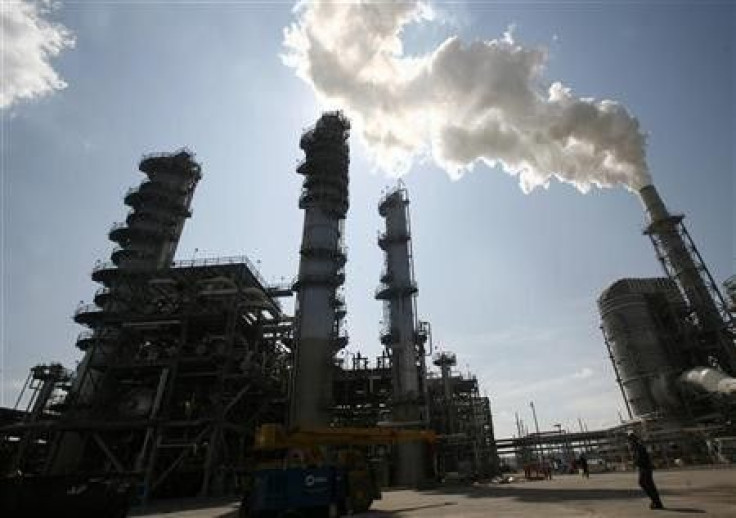 The Supreme Court won't hear a legal challenge to California's landmark rule to slash greenhouse gas emissions from transportation fuels—a move that could reenergize attempts to pass similar measures in other states, which have struggled for years to muster the political appetite for such a policy.
The justices on Monday declined to review an appeal by petroleum and ethanol producers, ending a yearslong saga over the first-of-its-kind mandate. The Low-Carbon Fuel Standard requires fuel refiners and distributors to clean up their supply mixes by using more alternative fuels like cellulosic ethanol and reducing imports of high-carbon crude oil, including oil from the Canadian tar sands region. Opponents argued that the rule discriminates against supplies produced outside California.
"The Supreme Court decision really sends a strong message to other states … that these policies are valuable and lawful," Jennifer Rushlow, a staff attorney at the Conservation Law Foundation, an environmental advocacy organization in Boston, told International Business Times. "This feels like a major victory for this policy."
The legal uncertainty surrounding the fuel rule has hampered efforts by 10 Northeastern states to establish a regional "clean fuels standard" and by Washington and Oregon to create state-specific programs. State policymakers grew wary that following California's path could embroil their governments in similar legal challenges.
Under California's low-carbon fuel standard, each type of vehicle fuel is assigned a "carbon intensity" score, which accounts for all the greenhouse gas emissions produced in the fuel's life cycle—from extraction to production, refining, transportation into California and combustion. The mandate calls for a 10 percent reduction in the overall carbon intensity of California's transportation fuels by 2020.
Opponents said the policy unfairly penalized Midwestern ethanol suppliers and other fuel makers by counting their cross-state transportation emissions. A federal trial judge agreed in 2011 and blocked the policy, finding that it violated the interstate commerce clause of the Constitution. In April 2012, the Ninth U.S. Circuit of Appeals Court allowed California to start enforcing the mandate again while justices considered an appeal, and last year, the appeals court ruled in California's favor. The Supreme Court's actions upheld that decision.
Environmental groups said in interviews that they might use Monday's outcome to ramp up their advocacy and outreach in other states that are considering fuel mandates.
Opposition groups vowed to keep fighting the policy.
"We are extremely disappointed that the Supreme Court has declined to review the Ninth Circuit's decision, despite the broad support for the petition—including 21 states," the Renewable Fuels Association and Growth Energy, which advocate for corn ethanol producers, said in a joint statement. "We will continue our efforts to protect the American biofuel industry and the national interest."
An Uphill Battle for Other States
California's fuel standard initially gained interest on the East and West coasts after former Gov. Arnold Schwarzenegger established it in 2007. The Oregon legislature in 2009 approved a clean fuels program, while Washington's governor called on the state's ecology department to assess whether a similar mandate could work in that state. Governors in the Northeast and Mid-Atlantic region signed an agreement to develop a mandatory, multistate policy.
Attempts in all states, however, have so far struggled to take off amid not only California's legal concerns but also fears that policies could raise gas prices and curb economic growth, and because of rising political opposition to government regulation.
The Northeastern states in 2012 shelved work on the regional standard indefinitely as state leaders struggled to reach a consensus. New Jersey eventually opted out, and several states opposed making the fuel standard mandatory. But momentum slowly started to build again in early 2013, and air quality experts launched an effort to calculate the full emissions of vehicle fuels used in the region—a first step meant to nudge states closer to developing a full-blown fuel standard, InsideClimate News reported at the time.
Since then, only one of the 10 remaining states—Vermont—has publicly shown any interest in the fuel calculator initiative. The other states "are in regular contact, and there are conversations developing around this," Rushlow, the Boston-based attorney, said. "It's still bubbling to the surface." She added that news of the Supreme Court is well-timed given that Northeast states are quietly discussing a regional fuel mandate again.
The court's decision could also embolden efforts to adopt a fuel mandate in Washington state, according to proponents. "It makes us more confident that the attacks [against a mandate] wouldn't have merit," Ross Macfarlane, a senior adviser at Climate Solutions, a clean energy nonprofit in Olympia, said.
Washington Gov. Jay Inslee in April ordered a feasibility study and cost-benefit analysis of a low-carbon fuel standard, a cautious step aimed at pushing the state toward such a policy.
In Oregon, Gov. John Kitzhaber said in February that he will use his executive authority to advance a fuel mandate in the state. Oregon already requires fuel importers to report on the carbon intensity of their fuel supplies, but legislators have failed to lift a December 2015 sunset date that would end the program. Kitzhaber directed the Oregon Department of Environmental Quality to start requiring importers to reduce their emissions by the start of next year.
© Copyright IBTimes 2023. All rights reserved.