With Surface Pro 4, Microsoft Closes In On Apple's Consumer Satisfaction Lead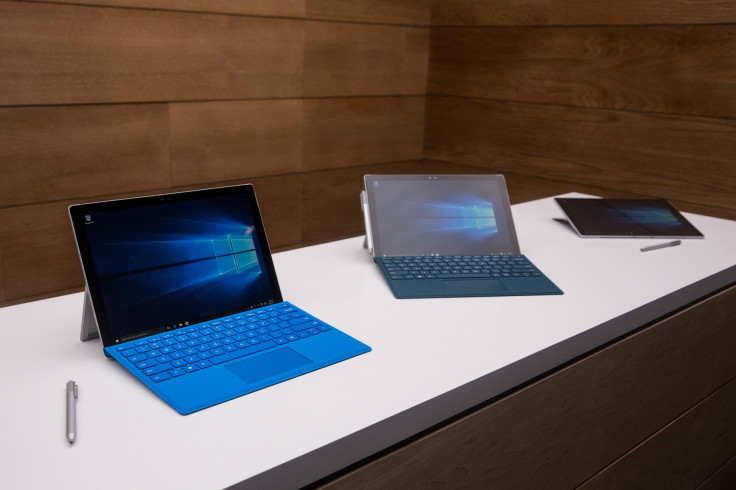 Microsoft is looking best-placed to take on Apple on the consumer hardware front, if current trends continue. A new report from analysis firm Argus Insights shows that, while Amazon, Google and Samsung fail to resonate strongly with consumers in online reviews, only Microsoft is asserting itself as a strong contender for Apple's title as king of consumer satisfaction.
It's impressive news, but perhaps more important here is Microsoft's impending challenge to Apple's dominance. The Surface Book and Surface Pro 4 both have the potential to be big hits with consumers, pushing the company to even higher brand satisfaction. Although announced in early October, the products just launched Monday.
"Apple has created a walled garden with its all-star mix of hardware and software. But over the past year we have watched Microsoft's success in devices poking holes in Apple's walls with their tablet and wearables offerings," said John Feland, CEO of Argus Insights. "Unlike Google and Amazon, which offer inexpensive hardware offerings meant to entice more consumers to visit their gardens more often, Microsoft has focused on crafting new experiences built on solid hardware that is delighting consumers."
The Surface Book is a new entry in the Surface line, tackling the 2-in-1 laptop-tablet hybrid question from a different angle. The device looks like a laptop with a detachable screen, converting into a tablet at a moment's notice. The Surface Pro line has resembled more of a tablet, with a kickstand allowing for "lappability" and a clip-on keyboard providing a trackpad for mouse input. The Surface Pro 4, meanwhile, builds on the success with consumers of the Pro 3 by making smaller changes.
The research looked at more than 900,000 consumer reviews, January through September 2015. Argus Insights also discovered that perceptions are hurt by "smart home" items like the Google Nest thermostat. The only one that helped perceptions was the Amazon Echo, with the company responsible fiercely battling for third place against Samsung. Google is a solid last place in "customer delight."
© Copyright IBTimes 2022. All rights reserved.
FOLLOW MORE IBT NEWS ON THE BELOW CHANNELS