Surface Pro 4, Lumia 950 Launch Event: New Windows 10 Hardware Will Make Or Break Microsoft's (MSFT) Mobile Future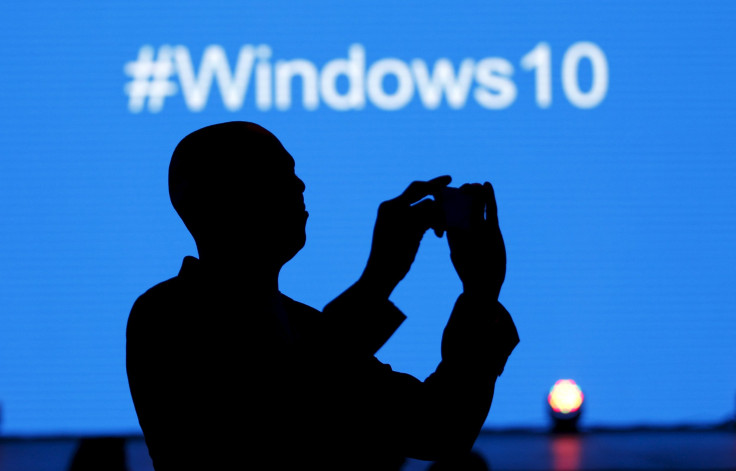 Satya Nadella earlier this year outlined a bold if somewhat Quixotic vision for Microsoft's future. With the arrival of Windows 10, the company would continue to own the PC and laptop market, while starting a journey that will ultimately make it a dominant player in mobile – a segment where its previous efforts have failed miserably.
"We have bigger hopes, higher aspirations for Windows," the CEO said, speaking in January at the company's Redmond, Wash. headquarters. "We want to move from people needing Windows, to choosing Windows, to loving Windows."
On Tuesday, at an event in New York City, the public will get its first look at a host of new devices that will go a long way in determining whether Microsoft can realize Nadella's ambition. The company will roll out tablets, smartphones and wearables like the Band 2 that represent the first batch of products designed from the ground up to take full advantage of Windows 10's impressive capabilities.
The Surface Pro 4, for example, will have the Cortana personal assistant baked into the OS and will feature the new Edge browser. The new Lumia 950 smartphone is expected to be able to connect to a full-size monitor through a feature called Continuum, and a rumored slimmed-down Xbox One could allow for cross-platform gameplay on consoles and televisions. There are no coincidences here. Microsoft built Windows 10 to run seamlessly across desktops, tablets, phones, gaming systems and even futuristic products like the HoloLens virtual reality headset. The hope: consumers want to live in a world where they can log on to any device and their email, contacts and all their other important stuff is just there, and will flock toward the first ecosystem that truly provides that.
A Big Bet
It's a big bet on the future of a company that once ruled computing but has become an afterthought in a tech industry now dominated by upstarts like Facebook and Google that deliver services from the cloud. And then there's Apple, which has a lock on the premium smartphone market and ties users into an elegant ecosystem of apps and services. The stakes couldn't be higher. Both Apple and Google are now looking at the business market -- where Microsoft still rules -- for growth. "If Microsoft can't make progress in mobile, then they will lose the back end, and what you are left with is a going-out-of-business strategy," said Rob Enderle, principal analyst at the Enderle Group.
To make headway, Microsoft will need to put a lot more marketing muscle behind its new Lumia phones than it has with past entries, Enderle said.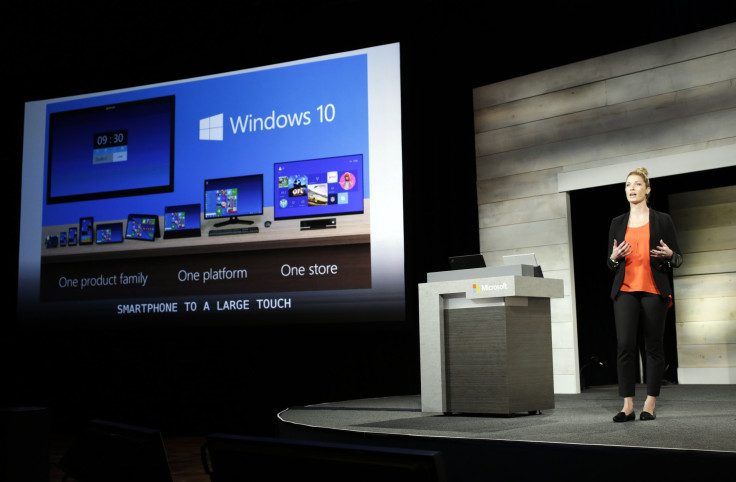 Despite positive reviews for new products like the Surface Pro, and big expectations for the hardware that Microsoft will unveil Tuesday, the company faces an uphill battle. More than a year after acquiring Nokia for $7.2 billion, its share of the U.S. mobile OS market was a paltry 2.9 percent as of July, according to the most recent numbers from Comscore. Apple held 44.2 percent as the single largest vendor, while a host of Android manufacturers held 51.4 percent. In July, Microsoft took a $7.5 billion charge against the Nokia business and said it planned to cut 7,800 jobs related to the unit.
But even though it seems lately that the odds are not ever in Microsoft's favor, some analysts aren't counting it out. The company's desktop business is still robust – Windows still holds about 90 percent of that market and remains a cash cow that can fund research into technologies that could eventually make it a player in mobile. For example, Tuesday will provide the first close look at Windows 10's Continuum, which effectively turns a phone into a PC. Connect a Windows 10 phone, like the Lumia 950, that's running the mobile version of an Office application such as Excel to a monitor, and the application will automatically resize and become mouse-and-keyboard friendly.
It's a compelling tool for road warriors who want to ditch their laptops, and you can't do that trick on an iPhone. "People want to have smaller and lighter devices, and if it really lets me have full application access, then that could be very interesting," said Gartner analyst Michael Silver. The analyst also said the Surface Pro 4, which is expected to support biometric security and possibly facial recognition, could pull some Apple diehards off of the iPad Air. "Microsoft has a real chance here," said Silver.
Beat The Street
Wall Street also is showing some belief in Microsoft's latest product lines. In August, investment house Stifel Nicolaus upgraded the company's shares from a hold to a buy. Nadella "has made effective mid-course corrections of the Xbox, Surface, and Phone businesses to meaningfully improve their respective profitability profiles," wrote Stifel analyst Brad Rebeck, in a note to clients.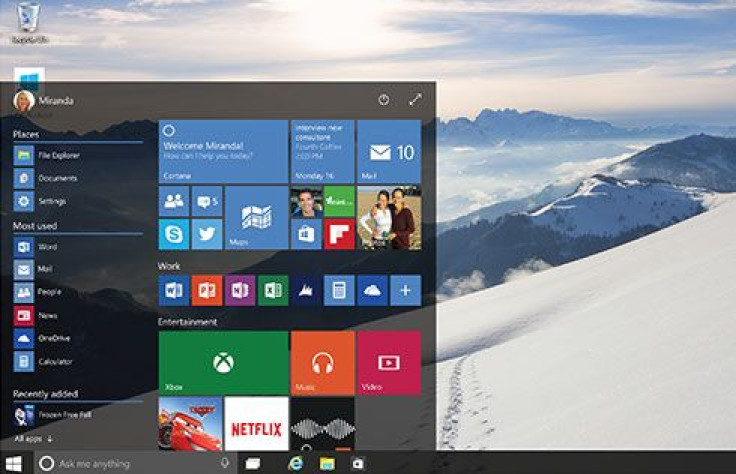 Microsoft named Nadella CEO on Feb. 4, 2014. Since then, the company's share price [NASD: MFST] has increased 25 percent after years of stagnation under his predecessor, Steve Ballmer. Over the same period, the S&P 500 index rose 11 percent. In the fiscal fourth quarter, its most recent, Surface revenue grew 117 percent even as overall Windows revenues fell.
Can Nadella sustain what's generally perceived as the promising start of a turnaround story? Tuesday's product debuts will help answer that. If Microsoft delivers the "wow" factor that generally greets new Apple launches (save, perhaps, for the consensus "meh" around the iPhone 6S), the comeback may be real. "Microsoft has been making a lot of the right moves since Nadella took over," said Enderle.
FOR FREE to continue reading
✔️ Unlock the full content of International Business Times UK for free
offer available for a limited time only
✔️ Easily manage your Newsletters subscriptions and save your favourite articles
✔️ No payment method required
Already have an account?
Log in
© Copyright IBTimes 2023. All rights reserved.