Surface Pro 4 Owners Are Freezing Tablets To Fix 'Flickergate' Screen Issue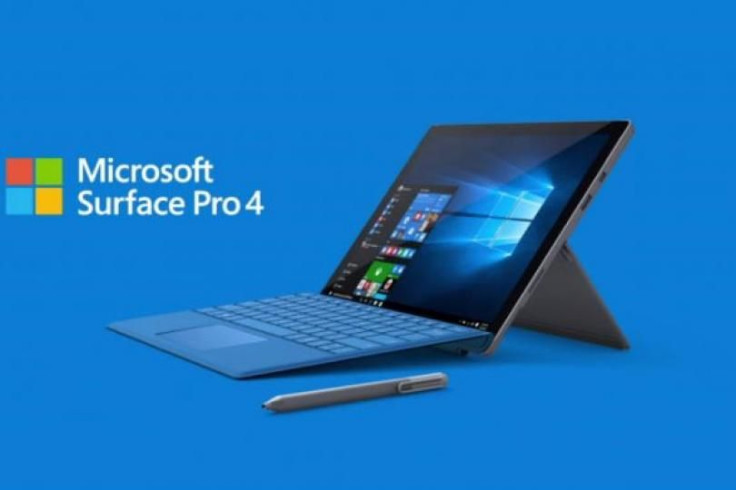 Surface Pro 4 owners may be familiar with hardware defects given the tablet's rocky 2015 launch, but this particular problem has a rather surprising fix. If you've been plagued by the screen flickering issue recently dubbed 'flickergate,' sticking your PC in the freezer appears to offer temporary relief.
The discovery was popularized towards the end of last year, but it's since gained traction thanks to detailed reporting by Tom Warren of The Verge. According to the official flickergate website, Surface Pro 4's screen flickering has been confirmed to impact more than 1,800 devices just after the traditional warranty period expires. In other words, users may have spent around $1,000 on a Surface Pro 4 only to have the tablet be rendered non-functional just after 365 days.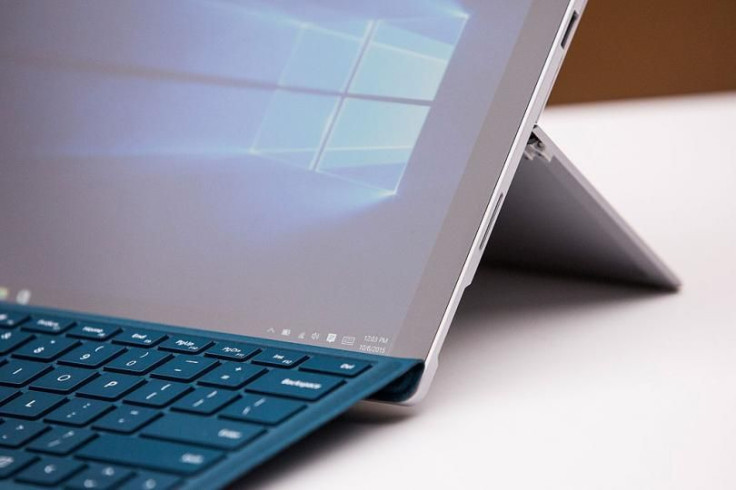 The freezer fix is an odd one, but many flickergate victims suggest the method works. This YouTube video by George Visvikis shows precisely how it's done. In the clip, he takes a few bags of ice and places the Surface Pro 4 on top. Since being posted, the video has been viewed 11,000 times with nearly three dozen comments. Many of the posts affirm Visvikis' findings. "You joke but this is the only thing that fixes my flickering Surface Pro 4," reads one reply. Another gleefully admitted the method "helped a lot" when dealing with pesky flickers. Your personal mileage may vary in terms of how long the screen flicker stops, but the cold seems to help on a base level.
While Microsoft has yet to offer an official explanation for Surface Pro 4 screen flickering, this fix came about due to user speculation that increased heat from older devices was the cause of the problem. The fact that ice works is tangential proof that assumption is at least partially correct, but, like most technical phenomena, one result may not tell the whole story. Even though discussions have focused primarily on heat relief these days, others claim that messing around with video drivers also stabilized the display. Some cases even report the issue being resolved after a visit to a Microsoft Store.
As for Microsoft's stance on the matter, a company representative told The Verge "we are aware that some customers have experienced a screen flicker on Surface Pro 4 and are monitoring the situation closely." If impacted, the hardware maker's advice is to contact an official support representative. Given that these devices are out of warranty, however, prepare to pay through the nose for a total resolution. Microsoft says screen replacements generally cost $450, while some users on the flickergate site suggest being asked to pay as much as $800. In some instances, that's more than the cost of the device itself.
Given the recent traction of flickergate, law firms like Migliaccio & Rathod LLP are on the case to see if any sort of class action lawsuit may be warranted. The firm earned similar victories for exposing defects in products made by Lenovo and is currently engaged in simultaneous pursuit of justice for battery issues with the Surface Pro 3.
The Surface Pro 4 is, of course, an outdated model of Microsoft's current Surface Pro offering. A new Surface Pro released in June of last year. With so little time on the market, it's unclear if the 2017 model might face similar problems in the months ahead. Given the attention flickergate has received, it's worth paying attention to.
Have you experienced screen flickering issues with a Surface Pro 4? Would you be willing to put your tablet in a freezer to fix it? Tell us in the comments section!
© Copyright IBTimes 2023. All rights reserved.