Suspected Ebola-Infected Nigerian Woman Dies In Abu Dhabi While Waiting For Flight To India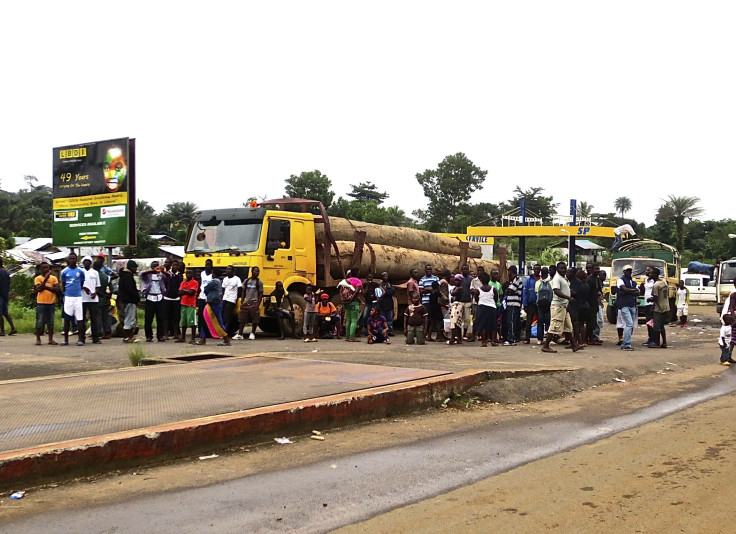 A woman travelling from Nigeria to India died Monday in Abu Dhabi during transit, and local health officials suspect her to have been infected with the Ebola virus. The woman was travelling to India to get treatment for advanced metastatic cancer.
The 35-year-old Nigerian woman was travelling with her husband and her health deteriorated when they were waiting to board a connecting flight to India, according to Associated Press, or AP. Her husband, who was sitting next to her, and the five doctors who had suspected Ebola-like symptoms while treating her in Abu Dhabi, have been isolated and are being checked for possible infection but have so far not shown any signs of having contracted the Ebola virus, AP reported, citing local health officials.
The disease, which does not have a proven cure so far, has affected more than 1 million people and has killed 1,069, according to United Nations data.
On Saturday, three African doctors received their first doses of the experimental drug ZMapp, which is thought to help in treating the disease. Last week, Miguel Pajares, a Spanish priest who was transported to Madrid to be treated for Ebola, died in a hospital before he could be administered ZMapp. The drug, which was not tested on humans before the current Ebola outbreak, was first tried in Atlanta on two American patients-- Kent Brantly and Nancy Writebol -- who were airlifted from Liberia earlier this month, and are reportedly recovering.
While the World Health Organization has said that the risk of the disease spreading on a plane is "very low," several carriers have suspended flights to severely affected West African nations like Guinea, Liberia, Sierra Leone and Nigeria. The Ebola virus spreads through direct contact or through contact with bodily fluids of infected persons.
© Copyright IBTimes 2023. All rights reserved.