Sustainable Certified Coffee: Mere Buzzword Or Serious Industry Practice?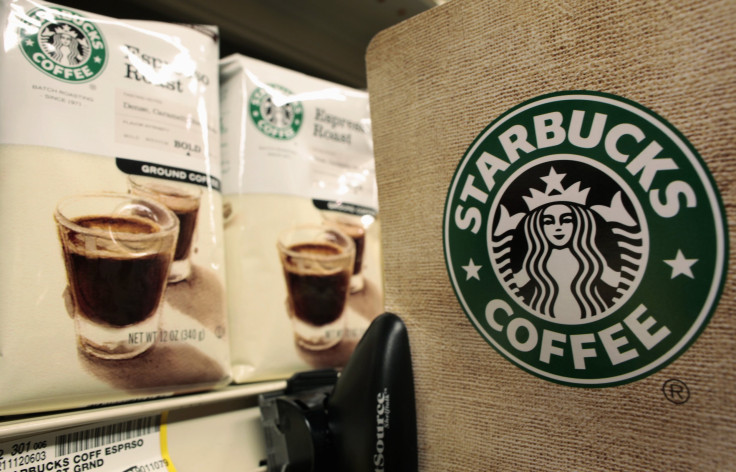 Certified coffee, sometimes known as "sustainable" coffee, has a long way to go before it becomes a dominant industry norm, despite significant efforts by leading coffee companies and certifiers.

Companies like Starbucks Corporation (NASDAQ:SBUX) boast that 93 percent of their coffee is ethically sourced, and that by 2015 that'll become 100 percent.

But by 2015, the company will have spent only $20 million towards financing small coffee farmers. That's a fraction of their $14.9 billion in 2013 revenue, or their $2.5 billion operating profit. The 44 million pounds of FairTrade coffee Starbucks buys also represents a small slice of the $170 billion global coffee market.

Another giant in the field, FairTrade USA, notes that over 1 billion pounds of coffee imports were certified by FairTrade USA by 2014. But 1 billion pounds only adds up to 7.5 million bags of coffee, which typically weigh 60kg.

The International Coffee Organization (ICO) estimates that there will be 146 million bags of coffee produced this year alone. The trade body called certified coffee a "niche" opportunity in a February report, though it noted that appetite here is growing rapidly.

FairTrade's 1 billion pounds imported so far into the U.S. represents annual imports totaled since 1999. In 2012, FairTrade USA certified 163 million pounds of coffee, an even smaller fraction of the global market.

Certified coffee is typically audited by independent bodies, like Fair Trade, who ensure that coffee producers meet environmental and social standards. Such producers don't badly damage the environment or adopt socially irresponsible practices, like child labor.

But even as consumers increasingly back these initiatives, efforts by coffee giants to keep the industry broadly sustainable are fragmented, said industry experts at a Thursday National Coffee Association panel on sustainability.

"It feels like we've got all kinds of companies from the private side doing all kinds of interesting, good things. We've got all kind of NGOs promoting their approach to doing those things," said former US Agency for International Development (USAID) official Curt Reintsma at the New Orleans industry conference.

"But we do feel like there's a lack of bringing it together," he added.

Cornel Kuhrt, a senior manager for corporate responsibility at midsized German coffee firm Tchibo, added: "We have built so many [sustainability] tools; but do they reach the farmer?"

Obstacles to steady and sustainable coffee production are considerable. Coffee farmers in Latin America are aging, as children leave unprofitable farms for urban lifestyles and wages, with one estimate placing the average coffee farmer at 56 years old.

Volatile coffee prices, which often fall below the cost of production, have also disrupted farming practices. Some coffee farmers may turn to planting other crops, or take shortcuts to avoid proper but expensive production practices, like pest control and pruning.

"The fear is that lower prices (below cost of production in most areas) lessons the economic incentive (and affordability) of proper production practices," wrote Societe Generale commodities analyst Chris Narayanan in a February email to IBTimes. "This, in turn, runs the risk of lowering production and reducing available supply."

Untold millions of small farmers still remain outside global systems of certification and verified shipping. In contrast with some other commercial crops, 70 percent or more of world coffee supply comes from small-time farmers who manage only a handful of acres, estimated Mondelez International's senior director of sourcing and sustainability Gary Gultekin.

Sometimes less than 50 percent of so-called sustainably produced coffee actually makes it to the market for consumption, according to an October 2013 KPMG report on coffee sustainability. That report also said the poorest farmers may be marginalized by sustainability drives, since they can least afford the expensive upgrades required by auditors.

Nonetheless, certifiers point to encouraging growth in their bid to vet and improve coffee farming. FairTrade USA's Jennifer Gallegos estimated that 1 million small farmers were actively engaged with their program, while conservationists Rainforest Alliance said their certified coffee sales grew 20 percent in 2013.

Companies like Starbucks and Nestle SA (VTX:NESN), who sells the dominant Nescafe home coffee, have internal sustainability programs. Representatives declined to discuss shortfalls in their sustainability efforts at the panel, though they noted they impact millions of small coffee farmers.

80 percent of so-called sustainable coffee may be produced by only about a third of coffee farmers, estimated Robert Nsibiraw, who chairs the 4C Association. 4C stands for Common Code for the Coffee Community, and the group is a major sustainability certifier.

Sustainability representatives from Nestle, Canada's restaurant giant Tim Hortons Inc. (TSE:THI) and Mondelez declined to discuss returns on investments made into sustainability at the panel, though they said their investments were sizeable and continuing. Sustainability is crucially about securing supply chains against risk, they said, and less about making money. Coffee chains need a reliable flow of beans to fuel sales.

"Some consumers – they don't know what sustainability is. They have no idea. But it is an expectation, for companies like us…that you are doing these things," said Linda Butler, Nestle's coffee sustainability manager. "You have to communicate very carefully, and not raise expectations. You have to manage the expectations."

"Keeping expectations realistic is critical," said Reintsma.

The number of small farmers affected, and not the volume of coffee shifted through sustainability systems, should be the focus of programs, said Mondelez's Gultekin.

The corporate sustainability managers had little to say on economic incentives they could offer to young farmers, to keep them on coffee plantations. But some analysts believe that the coffee market has upside in the long run, as growing demand from emerging market keeps pace with expanding yearly production.

An expected coffee surplus this year may dampen prices of Arabica and Robusta beans, traded in New York and London commodities exchanges respectively, though hot weather in Brazil has lifted prices lately.

"Production of certified coffee generally exceeds demand, with many certified producers unable to sell all their coffee in any given programme," reads the Feb. 24 International Coffee Organization report. "It therefore remains to be seen whether the certified sector has sufficient capacity to expand beyond a niche market."
© Copyright IBTimes 2023. All rights reserved.