Sweden To Boost Defense Spending To Counter Russian Threat In The Baltic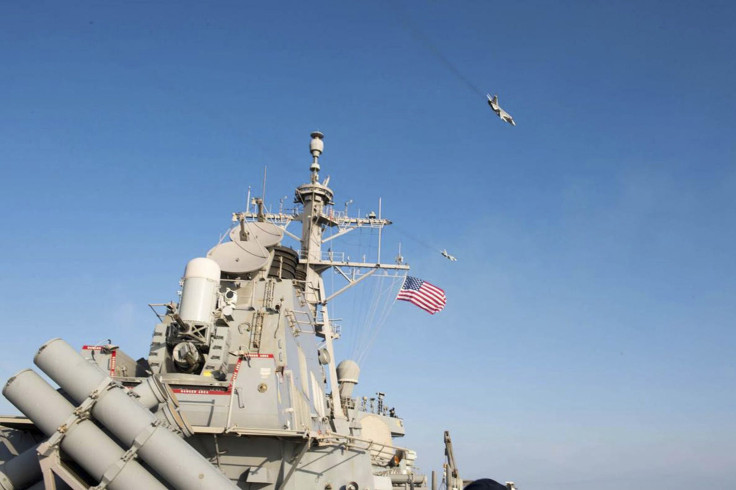 Sweden is facing major hurdles in funding its defense modernization bill that would strengthen the Swedish Armed Forces (SAF) to secure the country from growing regional threats in the Baltic region.
The Swedish government, this year allocated $6.1 billion to its defense budget. However, the SAF has recommended $7 billion-$9 billion a year in defense spending over the term of the next five-year Defense Policy Plan (DPP), according to Defense News.
Prime Minister Stefan Löfven's Social Democrat-led government, which has been getting requests from leading opposition parties, including the Centers and the Moderates, to increase their military spending, has appointed Ingemar Wahlber, a former permanent secretary of the parliamentary Committee on Defense, as a lead investigator to compute the money required for modernization beyond the deadline of the DPP that expires in 2020. The report by Wahlber, expected by the end of 2018, will cover budgetary defense spending from 2020-2025.

Sweden's focus on increased military spending stems from a growing threat from Russia, since the annexation of Crimea in 2014. The event has spooked countries such as Lithuania, Latvia, Estonia and Poland in the adjoining Baltic Sea area, who are not only increasing their military spending but the countries have also appealed to North Atlantic Treaty Organization (NATO) for air support to counter Russia's growing military presence in the Baltic Region.
"It was against international law to make the annexation of Crimea and that is a very basic principle… International law must be respected… They have more military equipment today, they [execute] more complex exercises ... they have more of a presence in our part of the world." Sweden's Defense Minister Peter Hultqvist was quoted as saying to Al Jazeera recently.
Historic underfunding for more than a decade in the country that has not seen an armed conflict on its territory in two centuries makes Sweden's situation more acute. Between 1990 and 2013, the percentage share of defense spending to Sweden's Gross Domestic Product dropped from 2.6 percent to 1.2 percent respectively, based on data collected by Stockholm-based conflict research agency SIPRI.
Sweden also similarly announced a proposal to reintroduce compulsory military service (abandoned in 2010), which, if approved by the end of January 2017, would see its first batch of 4,000 new recruits from both sexes, trained by 2018. The inquiry guiding the proposal suggested that Swedes born in 1999 and 2000 form the first intake, according to the Guardian.
© Copyright IBTimes 2023. All rights reserved.