Syria: UN Officials Deplore Killing Of 90-Plus Civilians, 32 Of Them Children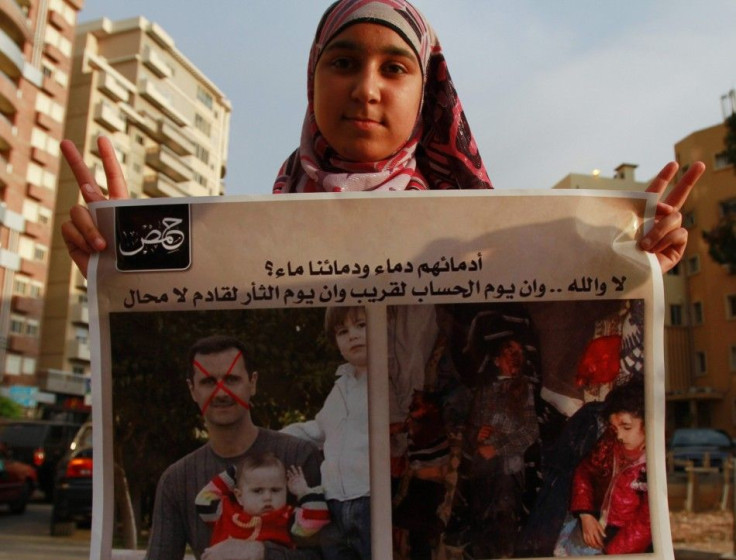 Top officials of the United Nations on Saturday condemned in the strongest possible terms the confirmed killing of dozens of men, women, and children -- and the wounding of hundreds more -- in the village of Houla, outside Homs.
Among the more than 90 civilians killed were 32 children, according to the U.N.
Observers from the U.N. Supervision Mission in Syria [or UNSMIS] have viewed the bodies of the dead and confirmed from an examination of ordnance that artillery and tank shells were fired at a residential neighborhood, Ban Ki-moon, the secretary-general of the U.N., and Kofi Annan, the joint special envoy of the U.N. and the Arab League for Syria, said in a statement.
This appalling and brutal crime involving indiscriminate and disproportionate use of force is a flagrant violation of international law and of the commitments of the Syrian Government to cease the use of heavy weapons in population centers and violence in all its forms, Ki-moon and Annan said.
Those responsible for perpetrating this crime must be held to account, they said.
Gen. Robert Mood, the head of UNSMIS, issued a statement in which he confirmed that U.N. observers had counted the bodies of more than 32 children under the age of 10 and more than 60 adults as a consequence of the attack on Houla.
The U.N. estimates that more than 9,000 people, primarily civilians, have been killed in Syria since the rebellion against President Bashar al-Assad began about 14 months ago.
© Copyright IBTimes 2023. All rights reserved.
FOLLOW MORE IBT NEWS ON THE BELOW CHANNELS