Syrian Opposition Agrees To Participate In Peace Talks, Russia To Help Deliver Aid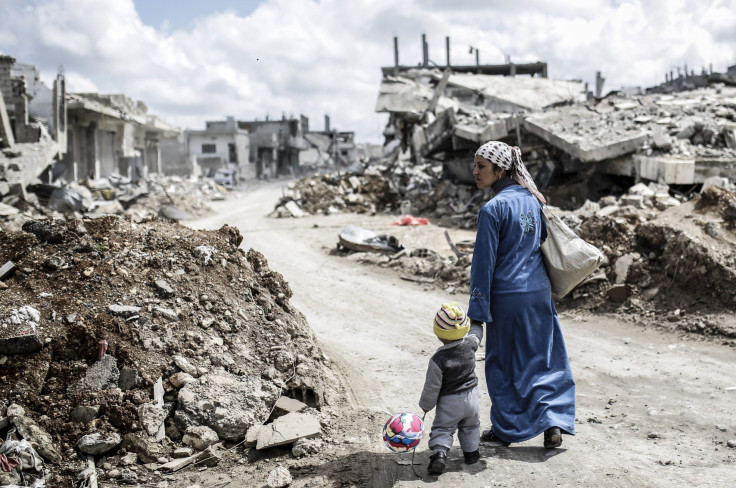 The Syrian opposition has agreed to participate in the United Nations-sponsored peace talks set to be held in Geneva this week, Agence France-Presse (AFP) reported Monday. The opposition forces, along with its backer Saudi Arabia, had initially expressed reluctance to join the peace talks insisting that Syrian President Bashar Assad must step down.
"After consultations, the High Negotiations Committee agreed to go to Geneva. The delegation is expected to arrive on Friday," Riad Naasan Agha, a spokesman for the main opposition body, told AFP.
Syria's conflict, which erupted in March 2011 as a popular uprising against Assad's authoritarian rule, quickly disintegrated into an all-out civil war that led to militant groups such as the Islamic State group and the Nusra Front gaining control over large parts of the country.
The Syrian opposition protested against violations by Assad's forces of an internationally brokered ceasefire in place since Feb. 27. However, Agha told AFP that there was a "sharp decline in ceasefire violations in recent days and progress in the humanitarian file, particularly with regards to aid deliveries to besieged towns." The ceasefire was partly put in place to allow the U.N.'s humanitarian aid to reach heavily bombed areas that have been suffering from a lack of much needed medical supplies and food.
The announcement came a day after an independent monitor, the Syrian Observatory for Human Rights, said that Syria enjoyed the "calmest day" since the truce started.
On Monday, Russia's Defense Ministry reportedly said it was ready to give access to its military bases in Syria for humanitarian aid deliveries.
Russian spokesman Igor Konashenkov said aid packages could be delivered and stored at its naval base in the Syrian port of Tartus and transport planes carrying aid could land at its air base in Latakia, according to local media. The ministry said that the ceasefire in Syria was broadly holding up despite some reported shootings.
© Copyright IBTimes 2023. All rights reserved.