Syria's Exile Economy: Entrepreneurs Flee War Zone, Aspiring To Return And Rebuild
In October 2011, Syrian entrepreneur Mohaned Ghashim made one of the most difficult decisions of his life.
For years, he had run two flourishing businesses in Aleppo, Syria's largest city and business hub. One of his enterprises was an online tenders portal for the Syrian market; the other was an e-commerce agency. He supervised a small, close-knit staff. His team of 15 would celebrate birthdays in the office and occasionally organize little excursions to the park or the ice-skating rink.
But when the uprising erupted in Syria, Ghashim decided he had to go.
"I still remember that day when I had to tell my team, 'It has been so nice working with you, but we can't continue operating here.' It was heartbreaking," he said. "You get used to seeing people on a daily basis; you get attached to them."
Leaving Syria was a business decision -- and a sound one. Online connectivity and electricity grew increasingly spotty as the uprising gathered steam, and sanctions -- notably the U.S. sanction against the Commercial Bank of Syria in 2006 -- had made it increasingly difficult to receive payment from Western clients. Suddenly Ghashim, a man who constantly labored overtime to meet his clients' needs, became an unreliable partner to Western firms. The circumstances were beyond his control.
Syria has lost thousands of active or aspiring entrepreneurs over the course of an increasingly bloody conflict. Some have fled to refugee camps. Others have been internally displaced. Still others have lost their lives to the civil war that pits rebel fighters -- loosely united under the banner of the Free Syrian Army, or FSA -- against the well-armed troops of Syrian President Bashar al-Assad.
Should they decide to return once Syria is stabilized, those entrepreneurs will be indispensable in rebuilding a shattered country. But their return is not guaranteed.
Before the Revolution
After leaving Syria, Ghashim went first to Lebanon to do some research, where he decided that the business environment in Jordan looked hospitable. He moved to Amman and hit the ground running, linking up with the incubator Oasis 500 and raking in angel investments from around the world. He now runs an e-commerce site called ShopGo, which helps Middle Eastern companies take their business online. He has 13 employees, seven of whom are Syrian.
"It was really surprising to me, because there was no entrepreneurial support in Syria," Ghashim said. "When I came to Jordan, I said, 'Wait a minute, there's something called an incubator. There's something called an angel investor.'"
That Syria lacked these tools should come as no surprise. The country's business environment has been fundamentally flawed for decades, and the outflow of talent and capital from Syria began long before the revolution.
In the decades since gaining de facto independence in 1946, the Syrian government has earned a reputation for stifling private enterprise. But when Assad followed in the footsteps of his father, Hafez, and assumed the presidency in 2000, he promised progress and embarked upon a campaign of moderate liberalization. He sought entry into the World Trade Organization (gaining observer status in 2010) and opened up more banks to foreign ownership. Foreign direct investments surged, reaching $1.47 billion in 2010, up from $270 million a decade earlier. GDP growth was impressive, peaking at 6.9 percent in 2004. But while macroeconomic figures painted a rosy picture, Syria was bleeding internally.
"Because of the repressive regime, many Syrians have shied away from getting involved in work for the public good," said Sohaib Alagha, an executive board member of the Syrian American Council. "The people have been stuck in a police regime type of mentality; they were not free to be active, engage, collaborate with other groups, and establish a more modern type of interaction."
Assad did not make the necessary political changes to ensure broad-based growth, and poverty has actually increased during his reign. The data varies widely, but a UNDP study found that more than one-third of the population was living on less than $2 a day in 2007. Conditions have only worsened since then; the government slashed fuel subsidies in 2008, quickening inflation and raising the cost of living. Recurring droughts devastated the agricultural sector, cutting output by at least one-fourth and forcing unemployed farmers to move to urban areas, where they often languished in slums. Meanwhile, corruption ran rampant. Well-connected executives and officials were the primary beneficiaries of Assad's policies.
The wealth gap had stretched to the breaking point by March 2011, when security officials arrested and tortured a group of schoolboys who had scrawled a revolutionary slogan on the side of a building in the southern town of Daraa. Demonstrations sprang up, and an uprising began.
"Even before the revolution, foreign investors didn't think Syria was a good environment to invest in," Ghashim said. "But as someone living inside Syria, I realized how many talented entrepreneurs Syria had, and how many opportunities we were losing."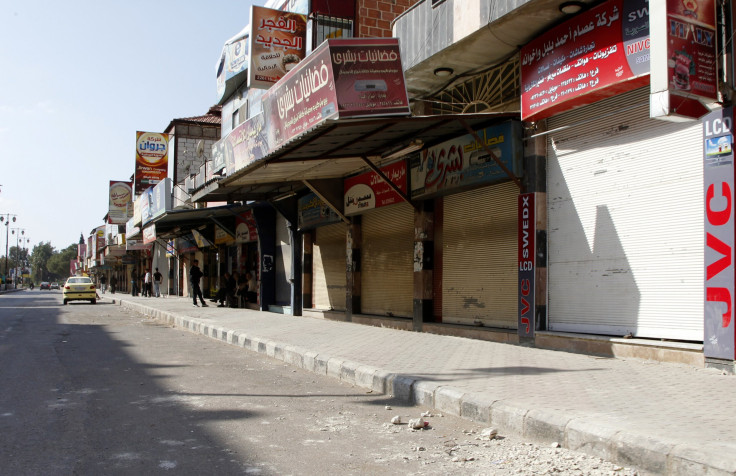 In The War Zone
Ghassan Aboud was one of Syria's most successful businessmen -- a rarity among those on the wrong side of the regime. He's spent the past two decades based in the United Arab Emirates, beyond the reach of Syrian officials. But now that civil war is raging in his home country, he is using his connections to support the opposition.
Until recently, Aboud owned an olive-crushing factory in Syria's northwestern city of Idlib and a car dealership in Damascus. Neither is operational anymore. "Security forces burned my house, my land and my family's houses," he said. "And they turned my olive oil factory into a regime military base." Aboud is best known for his media venture, Orient TV, which is based in the United Arab Emirates. He once had production offices in Damascus, and Syrian viewership of his news content was high. Then, in 2009, the regime decided it wanted a piece of the action.
Aboud says officials loyal to Rami Makhlouf, an influential businessman who happens to be President Assad's cousin, demanded that Orient hand over a 92.5 percent stake in the company. When Aboud refused, the Damascus office was shut down. Orient's 165 employees in Syria were asked to sign commitment letters saying they would never work for the company again, under threat of harm to themselves and their families.
The intrusion didn't surprise Aboud, who had long been cynical about the regime's plans for economic liberalization. "We called it the Makhlouf-itization of Syria," he said. When the revolution began, Aboud joined the growing ranks of external forces striving to influence the outcome of the Syrian conflict, throwing his support behind the opposition and forming an organization called Orient Humanitarian Relief to address the ongoing crises of a nation at war.
So far, the conflict has killed more than 93,000 men, women and children, displaced millions and left entire regions vulnerable to severe shortages of food and medical treatment. Massive inflation has resulted in skyrocketing prices for essential commodities.
In response, Western countries have disbursed hundreds of millions of dollars in humanitarian aid. Gulf states have backed the opposition with funding and supplies, while the Syrian regime has benefited from Iranian assistance and used Russian facilities to print more of its own currency. On the ground, a wartime economy has sprung up. Profiteers are getting whatever they can from fuel smuggling, weapons trafficking, illicit tariffs and kidnapping.
Aboud's focus is on health care, which has become crucial in a violent environment where public workers are unable to perform some of their basic duties.
"All over Syria, garbage is not being collected. Bodies are not being taken away. Diseases are spreading," he said. "We've created 10 hospitals and eight medical centers, which have treated over 75,000 people, and it's all absolutely free."
Although Aboud and other donors are doing what they can, the Syrian people are suffering on a massive scale, and not all of their problems will end when the war is over. Should the opposition prevail, national reconstruction will present yet another costly and complicated challenge.
After the Fall
Dlshad Othman was forced to flee Syria in 2011, leaving his entire family behind. While he makes a living as a technology expert in Washington, D.C., his relatives wait out the conflict in Syria's northeast.
"I worry about them," he said. "My hometown hasn't had too much trouble; it's better than in other parts of Syria. But nothing is for sure."
Othman's goal is to help Syria rebuild when the war ends, but he has his doubts -- especially since his background is Kurdish, making him a minority. With each passing month, the war has deepened divisions between the country's ethnic and religious groups.
Othman grew up in northeastern Syria, earned a degree in IT engineering and served his obligatory military term. He embarked upon his job search in early 2011 and landed a position with a private Internet service provider in Damascus. It was a desk job, and did not allow Othman to use his technology skills to the utmost. But in the end, it hardly mattered. The revolution had just begun, and Othman lost his job in a month due to his anti-regime views.
Othman's situation took a dangerous turn when he was interviewed and filmed by a British journalist who was subsequently arrested. Security forces seized the reporter's source material, and Othman's name was put on a list. Friends helped to spirit him away to Lebanon in November 2011, and from there he stopped in France and Ireland before landing in the United States.
During his time abroad, Othman was finally able to put his talent to good use. Drawing on his experiences with the British reporter, he developed an Internet system called Virtus Linux. It was designed with journalists and activists in mind and enables secure Internet connectivity using nothing but a flash drive.
In addition to gaining programming experience, Othman said he's learned the art of collaboration during his time in D.C. "Syria had been really disconnected from the rest of the world, and I think that when the people who left go back to Syria, it can do great things for the country," he said.
But Othman and other expats know that progress can only happen in a secure environment. Post-revolution stability will be threatened by hostility between majority Sunnis and members of the Alawite sect, an offshoot of Shia' Islam to which Assad belongs. Moderate Syrians worry that some of the opposition fighters have embraced the idea of Islamist governance in post-Assad Syria. Designated terrorist groups are now fighting on both sides; the opposition has been supported by the al-Qaeda-linked group Jabhat al-Nusra, while the regime has been bolstered by Lebanon's militant Shiite group Hezbollah. Ethnic Kurds are in a particularly sticky situation, caught between a regime that has long marginalized them and a rebellion that incorporates extremist elements.
Entrepreneurs like Othman have much to offer their communities, but only if they can operate in a secure environment. Asked whether he will feel safe upon returning to Syria, Othman pointed to politics. "It depends on how the country will be," he said. "I don't know who will be in charge of the regime in Syria, and how the Kurdish problem will be resolved."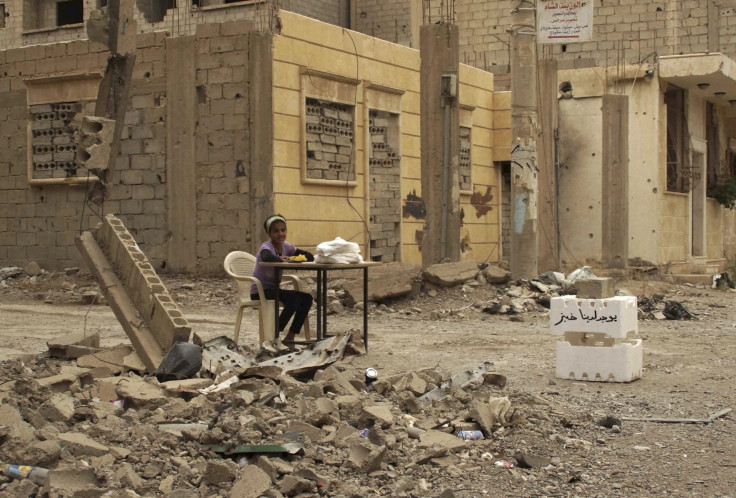 Looking Ahead
If the regime falls and security is established, Syria will still need new institutions to spur economic growth. The responsibility for creating them may fall to members of the Syrian National Coalition, an exile-based organization meant to represent the rebellion abroad. Tensions with FSA officials on the ground in Syria, compounded by endemic infighting among members, have weakened the coalition's legitimacy. But its officials remain committed to developing an economic plan to help Syria rebuild.
One of the main architects of that plan is Osama Kadi, who serves as the general coordinator for the Syrian Economic Task Force, or SETF.
"The Coalition will have very detailed economic plans for the transitional government," Kadi said, noting the SETF has already published comprehensive reports on housing, agriculture, housing and business finance. More reports, to address a total of 15 sectors, will follow if all goes according to plan.
Kadi also notes the importance of addressing unemployment, which was close to 15 percent before the revolution. "Syria needs three programs to create close to 1 million jobs within three to five years," he said. "An educational program to upgrade the educational level of the labor force, a professional program to upgrade the technical and professional skills of the labor force, and a small and medium enterprises program to finance medium and small businesses."
None of this can happen without outside funding. Syria's foreign reserves, which were at $17 billion at the beginning of the uprising, have dwindled to between $1 billion and $4 billion, reflecting a dearth of tax revenues, an expensive military campaign, and severe sanctions levied by the EU against Syria's oil industry, which crippled revenues but were eased somewhat in April.
Members of the Friends of Syria, a group of 11 Western and Middle Eastern countries backing the opposition, are expected to contribute reconstruction funds in the conflict's aftermath. A six-member U.N. team led by former Syrian planning minister Abdullah al-Dardari is also working on plans to rebuild the country.
It will be up to Syrians themselves to make sure growth is broad-based and sustainable. With so many businesses shut down and the educational system in shambles, the country will need all the entrepreneurial talent it can get.
"After the regime is ousted, the minister of economy should come up with a plan to secure all Industrial zones and meet all businessmen and industrialists to encourage them to come back to run their factories again, along with incentives," Kadi said.
Optimism is hard to come by at this point, but there are a few factors that give Syrians abroad some hope for the future.
Alagha notes that Syria has always benefited from its diaspora, a reliable source of capital. "There has been a large Syrian community in exile for a very long time," he said. "They will continue to send money into Syria."
And if the post-conflict environment proves welcoming enough, many of the entrepreneurs who left Syria could come back, bringing their talent, experiences and connections with them.
"Since I got the opportunity to come to Jordan and start a new company, I think it's my duty to help my people when everything ends." Ghashim said. "One of my dreams now is to start an incubator in Syria to help anyone who wants to start an online business, just like how I got help outside of Syria. I truly believe that we have the potential -- we just never had the chance."
© Copyright IBTimes 2023. All rights reserved.
FOLLOW MORE IBT NEWS ON THE BELOW CHANNELS