T-Mobile, Sprint Merger To Create 3,000 Jobs, Better 5G Service
Despite challenges and a protracted regulatory process on T-Mobile-Sprint merger, proposed in April 2018, prospects of thousands of new jobs and better 5G wireless service are on offer.
The companies have said the merged entity will be called "New T-Mobile" and the combined assets will surpass the sum of their parts if the regulators allow the deal to become a reality.
The $26.5 billion collaboration seeks to unite the No. 3 and 4 U.S. mobile carriers even as fears of higher prices are reaching the regulators as a major concern.
It is expected that Sprint and T-Mobile merger will throw up a stronger competitor to top providers AT&T and Verizon Communications.
More jobs if the merger happens this year
NewTMobile.com, the website offers the details of what a joint entity will offer if the merger sails through. According to the company, there will be 3,625 new full-time jobs in 2019 if the merger takes place this year.
The New T-Mobile site tells customers it will ensure "robust competition in the 5G era."
It promises "more U.S. employees on the payroll from Day One than the prior standalone companies do now."
In terms of specific break up, 12,000 jobs will be across five new customer care centers and 600 new retail stores in small towns, plus 100,000 engineering and construction jobs for rolling out the 5G network.
T-Mobile backs up the claims with its claimed track record and legacy of nationwide 4G LTE rollout at a faster pace than rivals Verizon and AT&T. It says there will be a repeat of the same feat in 5G as well.
The 5G plan plus additional services
For 5G, T-Mobile's strategy will be covering the entire length of the United States with 600MHz towers for a competent version of 5G service. Then it will be supplemented by Sprint's 2.5GHz towers for faster service in semi-urban and urban areas.
Post-merger T-Mobile says it will offer many additional services. The "innovative offerings" will include video and internet of things (IoT) services.
While the plans for new video subscription and enterprise-scale IoT services has been detailed, plans on virtual reality that other carriers are planning are fewer on details.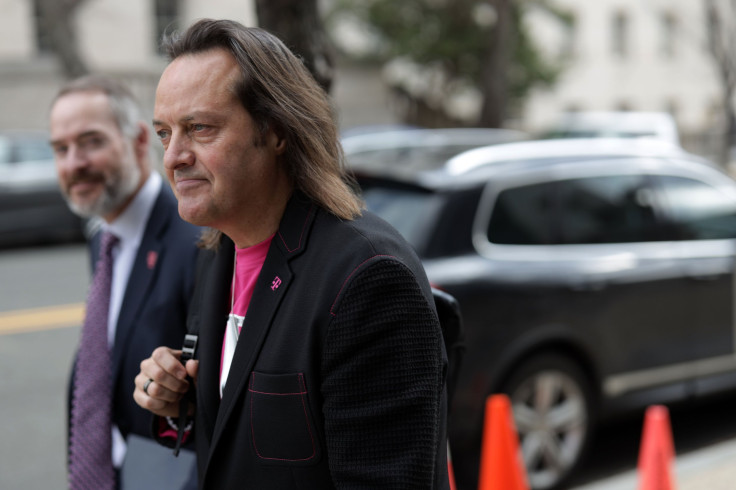 Meanwhile, T-Mobile CEO John Legere will appear before a House panel on Wednesday and defend the takeover of Sprint.
The hearing may be tough calls for Legere and Sprint Chairman Marcelo Claure. Already 9 Democratic senators have urged U.S. regulators to oppose the deal saying it hurts competition and prices may go up.
Legere last week promised that T-Mobile will not increase rates after buying Sprint, and consumers will get the same or better plan for another three years.
Legere has said he would apprise the panel that jointly T-Mobile and Sprint will create a stronger competitor to giants AT&T and Verizon.
The subtext of that claim is the confidence that it can build the next generation of wireless technology 5G with better quality.
Meanwhile, Investors are anxiously watching as to where the merger is heading to and how bright the chances of approval are.
Sprint's trading price has zoomed since December and hit a high of $1.11 as on Feb. 8 and that of T-Mobile soared 1.1 percent to $69.21.
© Copyright IBTimes 2023. All rights reserved.