Taiwan Or China? Paraguay's Dilemma Puts Election Race In The Spotlight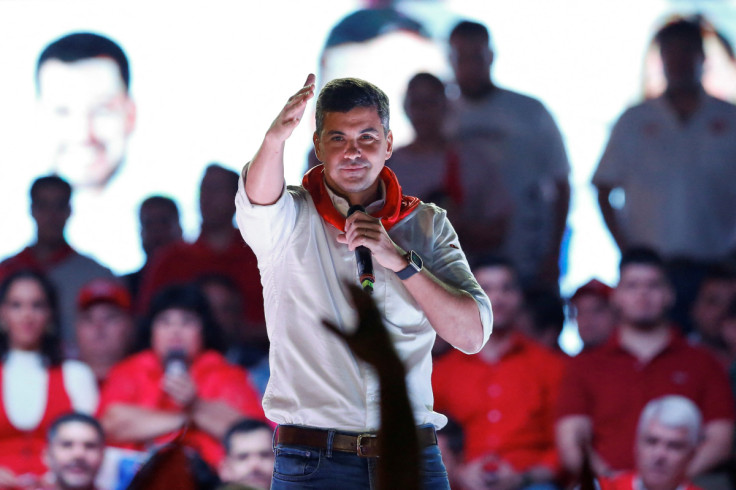 From Paraguayan capital Asuncion to Taipei and Washington, diplomats, officials - and farmers - are closely watching a tight election race that could determine Paraguay's future ties with Taiwan.
Paraguay will vote for its next president on April 30, choosing between a ruling party candidate pledging to extend decades-long diplomatic relations with Taiwan and an opposition rival who favors switching ties to China to boost the landlocked country's farm-driven economy.
Pressure inside the South American nation has been rising, especially from its powerful agricultural lobby, to flip ties to China and open up the Asian country's lucrative markets to Paraguay's soybeans and beef, its main exports.
"We're a food-producing nation that is not selling to the world's biggest buyer of food," Pedro Galli, the head of the Paraguayan Rural Association (ARP), told Reuters. His organization represents some 3,000 local farmers.
Were Paraguay to recognize China it would be a blow to Taiwan, which is facing an uphill battle against Beijing's economic muscle to keep its remaining 13 allies worldwide, and a fresh sign of China's growing clout in an area Washington has long regarded as its backyard.
Galli cited the recognition of China by other countries in the region, which in recent years have included Panama, the Dominican Republic, El Salvador and Nicaragua. Honduras was the latest to switch sides in March.
"We're watching the party from the balcony," Galli said, referring to the loss the farming sector felt in terms of exports. "It's just us and the Guatemalans left."
Opposition candidate Efrain Alegre, who represents a center-left coalition, told Reuters in January and again in April that he would favor relations with China, the world's largest beef and soybean importer, if elected president.
"We are going to be where it is convenient, otherwise it would be a betrayal of the country," Alegre told Reuters in the April 17 interview. "How can I deny a relationship that is beneficial for all Paraguayans, a people that need development, need investment, need industry?"
The ruling conservative Colorado Party candidate, Santiago Pena, has vowed to stick with Taiwan. A cross-party delegation visited the island in February, seeking to calm Taiwanese jitters.
Taipei, which argues that it provides economic support to its allies, said last week it was "perplexed" by the position taken by Paraguay's opposition and it would do its utmost to maintain its diplomatic ties with the country.
China has long argued that democratically-ruled Taiwan is part of its own territory with no right to state-to-state ties, a position Taipei strongly rejects. China demands that countries with which it has ties recognize its position.
'WHEN, NOT IF'
Among diplomatic circles in Asuncion there is a sense a switch is inevitable - regardless of the election outcome.
"With Paraguay it is a matter of when, not if," a senior European diplomat told Reuters, adding that given the pressures from the local business community and the fragile global economy, Paraguay could switch "within the next two years."
Even if the ruling Colorado party were to win the election, its leaders may not have the same staunch support for Taiwan as incumbent President Mario Abdo, whose father helped forge relations with Taiwan as a political aide over six decades ago.
"We are brotherly peoples, and we have a destiny together," Abdo said during February's visit.
"Current president Abdo had a strong personal commitment to Taiwan that goes back to his father," said Evan Ellis, who specializes in China-Latin America relations at the U.S. Army War College Institute.
"It is not clear that the same personal depth of ties is there with whoever takes over."
Opinion polls in April differed widely, with Atlas ranking pro-China Alegre narrowly ahead of Pena and Grau & Associated predicting a 16-point lead for Pena.
Paraguayan rancher Fernando Serrati, who farms corn, soybeans and cattle, said the country was "trapped" in a diplomatic conflict hurting producers and exports, while the closed door to China meant it often lost a price premium.
A severe drought that has hit regional farm production, poorer economic prospects globally, and war in Ukraine that has affected shipments of beef to sanctioned Russia have all further dented local sentiment, spurring more Paraguayans to favor new ties with China.
"We need to consider the real interests of our country and open up to the world," Serrati said.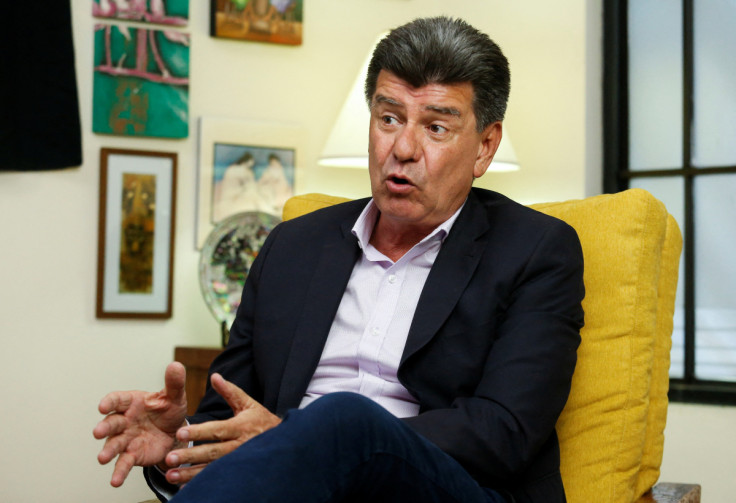 © Copyright Thomson Reuters 2023. All rights reserved.