Taiwan's Foxconn To Buy Japan's Sharp For $6.2 Billion: Reports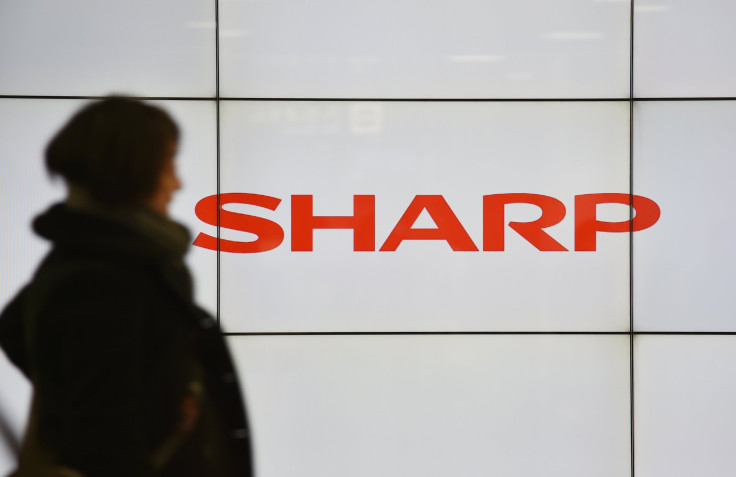 UPDATE: 5:10 a.m. EST — Taiwanese multinational Foxconn said Thursday that it will delay signing a deal for the acquisition of the ailing Japanese electronics giant Sharp, according to media reports. Foxconn, officially known as Hon Hai Precision Industry, reportedly said that Sharp had, on Wednesday, "couriered over a new key document to the management of Hon Hai." The document is believed to contain new terms that Foxconn needs to clarify before the $6.2 billion deal is finalized. No other details have yet been revealed.
Original story:
Japan electronics giant Sharp, which recently reported a bigger-than-expected net loss of $918 million for the nine months to December, has accepted a multibillion-dollar takeover bid by Taiwan's Foxconn, according to media reports.
According to the Wall Street Journal, which cited people familiar with the matter, Foxconn — which assembles most of the world's iPhones — has offered to take over Sharp for 700 billion yen ($6.2 billion). The deal, which marks a victory for Foxconn over the government-backed investment fund Innovation Network Corp of Japan, still requires approval from Sharp's shareholders.
Sharp, which employs 50,000 people globally and manufactures televisions, tablets and display screens, has suffered heavy losses in recent years. Earlier this month, as it was considering several takeover offers, Sharp posted a massive net loss of $918m for the April-to-December period. The company also reported a net loss of $44 million on revenue of $5.9 billion for the quarter ended in September.
Foxconn is believed to have been chasing Sharp for at least four years. The company reportedly offered to take over Sharp for 600 billion yen (about $5.1 billion) earlier this year, and later upped its bid to 659 billion yen (about $5.44 billion), before agreeing on the final price.
After reports of the deal emerged, Sharp's shares in Japan tumbled 14.3 percent Thursday. Meanwhile, shares of Foxconn, officially known as Hon Hai Precision Industry, were up 2.6 percent in Taiwan.
© Copyright IBTimes 2022. All rights reserved.
FOLLOW MORE IBT NEWS ON THE BELOW CHANNELS