Tali Shine, Australian TV Presenter Accuses Qatar Airways Worker Of Stalking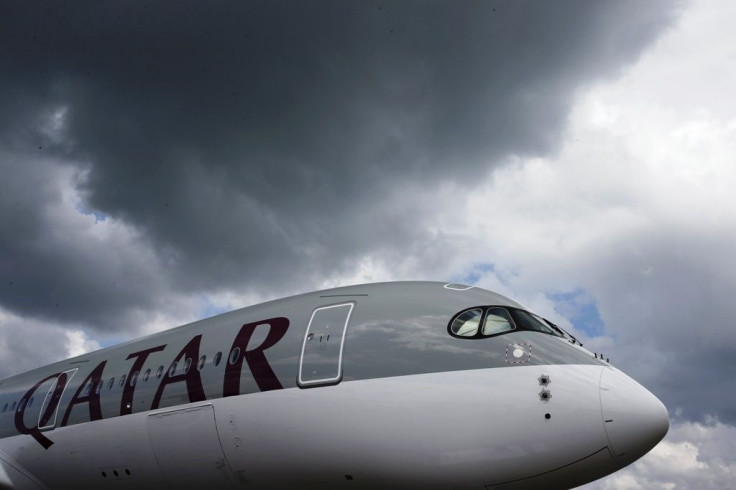 An Australian TV presenter took to her Twitter account Tuesday to reveal that a Qatar Airways worker has been stalking her for months. Tali Shine said that the worker took her personal information "illegally" when she flew with the airline a few months ago and has been stalking her since.
Shine slammed Qatar Airways for not responding to repeated complaints regarding the incident, forcing her to take her plight to social media.
Read: Lena Dunham Slams American Airlines For Transphobic Talk
"Flew @qatarairways & the staff member took my personal info & stalking me. Qatar don't respond to complaints-any one else experienced this?" she wrote on Twitter. The airline responded to the tweet, saying that they are looking into the matter.
"Sending now, also dates of MANY unanswered complaints made & copies of msgs ur staff member sent aftr illegally obtaining my personal details," she replied.
The Sydney-born journalist also opened up to 9Honey about the incident saying that it's been nearly five months since the worker started disturbing her.
"It's such a crazy situation," she said. "I booked my flight directly through Qatar Airlines' online site and then called the airline to change my journey home to a few days later."
"This man began sending me WhatsApp messages, he told me that he came across my picture accidentally and noticed that I had nice eyes," she added. "I blocked the number then started getting hourly phone calls from the same person."
Shine told the publication that she has never responded to the stalker's messages.
"I never replied to any message and blocked the number each time," she explains. "When he kept calling after the flight I said, 'please stop calling me, this is illegal and you should not have taken my details, if you don't stop I will report you'."
"I hoped that if I just continued to ignore him and kept blocking his requests to follow me on social media, it would stop. However, months later I'm still getting phone calls throughout the night. Each time I block the number, I then get more calls on another medium — it was Viber a few nights ago. He also calls me from private numbers," she added.
Qatar Airways responded to the incident in an emailed to statement to 9Honey saying: "At Qatar Airways, we are committed to maintaining the highest level of privacy and confidentiality regarding our customer's data. Confidential and private information about Qatar Airways customers are not to be used for any purpose other than that for which it was gathered and intended. We take Ms Shine's feedback seriously and we are investigating in full."
Read: Emirates Airline Caught Pouring Unused Champagne Back Into Bottle
Shine said that when she did not receive any response from Qatar Airways, she called Qantas — a partner airline to Qatar.
"Qantas put me through to a Qatar number but despite assurances that someone would call me back. They never did," she added.
© Copyright IBTimes 2023. All rights reserved.