Tata Steel Layoffs 2019: 3,000 Job Cuts In Europe Over Weak Demand, High Costs
Tata Steel Ltd, India's and Europe's second largest steel producer, will fire more than 3,000 employees across its European operations in a desperate bid to stay afloat in an industry wracked by weak demand, harsh U.S. tariffs and steel dumping from China.
The job losses will hit Tata Steel Europe Ltd., whose steelmaking operations are based in the United Kingdom and The Netherlands. Tata Steel Europe also operates manufacturing plants across Europe.
Some two-thirds of the job losses are expected to be office-based roles, according to Tata. The firings are part of Tata Steel's "transformation program" launched in June aimed at adding more muscle to the comapany's debilitated European business.
The company also said reducing employment costs by firing 3,000 employees is part of its urgent effort to improve performance. It plans to get out of the hole it's found itself in by increasing sales of higher value products and boosting production efficiency. Tata Steel Europe emphasized there will be no plant closures.
Tata said challenging market conditions have been made "worse by the use of Europe as a dumping ground for the world's excess capacity." European steelmakers blame China for the steel glut flooding Europe with cheap metal.
Tata Steel Europe reported a drop of 90% in EBITDA (earnings before interest, tax, depreciation and amortization) during the first six months of its financial year starting April 2019.
It expects to become cash positive by the end of its financial year ending March 2021 as a result of this painful program. CEO Henrik Adam said Tata will soon formally announce the job cuts across the company's European business.
Tata Steel expected some relief from its woes with its proposed merger with German industrial giant ThyssenKrupp. Last June, however, the European Commission vetoed the deal by claiming the proposed merger would have "reduced competition and increased prices for different types of steel." ThyssenKrupp in August sued the EU for blocking the merger.
"We regret the European Commission's decision and regard it as too far-reaching and wrong," said Donatus Kaufmann, a member of ThyssenKrupp's board. "That is why we are filing a complaint."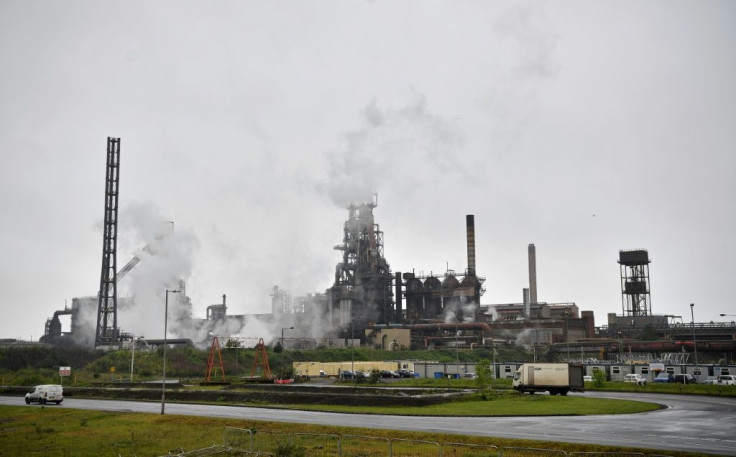 Job losses are a huge problem for Europe's struggling steelmakers led by ArcelorMittal, the world's largest steel producer. ArcelorMittal has shut down a number of its plants across Europe, and has fired hundreds of people.
Mounting job losses are "a worrying and upsetting trend" caused by global overcapacity and hesitant demand, according to The European Steel Association (Eurofer). Eurofer urged EU policymakers "to help stabilize the EU market by warding off import surges and supporting vital steel sector workers during this challenging period."
Eurofer represents all steel producers in the European Union. Its members are steel companies and national steel federations throughout the EU.
© Copyright IBTimes 2023. All rights reserved.