UK Scrambles To Protect Workers' Jobs As Tata Steel Looks To Sell Off Loss-Making Unit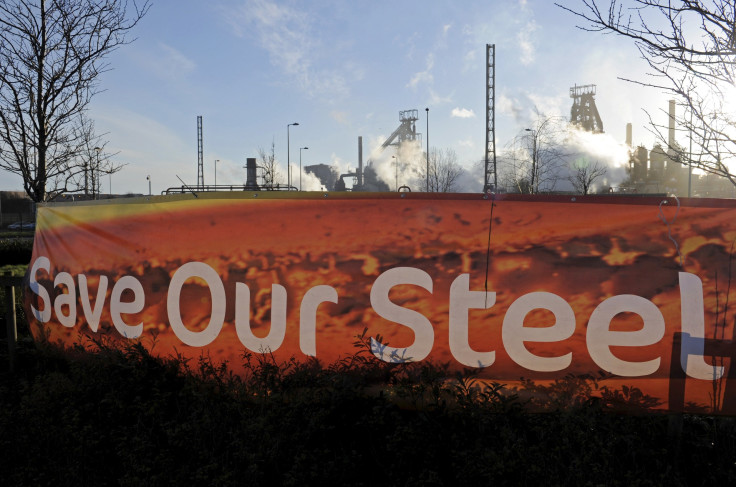 U.K. Business Secretary Sajid Javid is set to visit disgruntled steelworkers in South Wales Friday after India's Tata Steel, Britain's largest steelmaker, announced that it had decided to sell its loss-making U.K. business.
Javid — who was on a trip to Sydney when Tata's board of directors announced the decision in Mumbai, India, on Wednesday — cut his trip short to meet workers and management in U.K.'s largest steel works at Port Talbot. The plant employs about 4,000 people.
"I'm going to Port Talbot to meet staff and management, who are understandably extremely anxious about their future," Javid reportedly said. "I will listen to them, and I want to reassure them myself that the Government is on their side in working hard to achieve a long-term solution for them, for the region and for the wider U.K. steel industry," he added.
The move closely followed an assurance by British Prime Minister David Cameron Thursday that his government is "doing everything it can" to save some 20,000 jobs at Tata Steel but warned there were "no guarantees of success" due to the global collapse in the price of steel and massive overcapacity in the market, local media reported.
Cameron, however, ruled out turning the steel operation into a state-funded company. "I don't believe nationalization is the right answer. What we want to do is secure a long-term future for Port Talbot and for other steel plants in the U.K.," he said.
A source close to the deal confirmed to the Guardian that the government was spearheading an effort to find potential buyers but there was talk of sale of "different portfolios," which would mean breaking up the company.
With Tata Steel losing up to 1 million pounds ($1.43 million) a day from its U.K. operations along with its potential pension liabilities, interested investors have been hard to find. The company has failed to find a buyer in the past 18 months, Guardian reported.
Tata Steel bought Anglo-Dutch steelmaker Corus for $12 billion in 2007 to become the world's fifth largest steel company. But it has since struggled to turn it around, and nine years later, the company has dropped six positions.
© Copyright IBTimes 2023. All rights reserved.