Tax Avoidance: Mitch McConnell In-Law Registers His Ships In Liberia To Avoid U.S. Taxes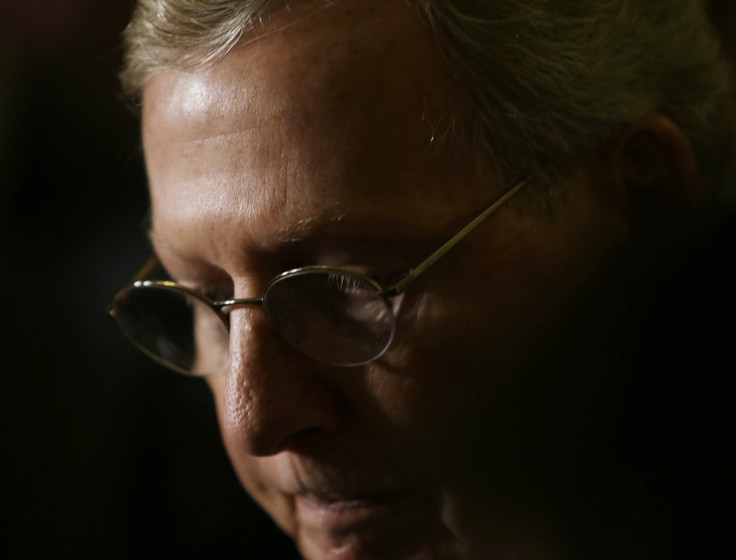 As Democrats angle to make corporate tax flight a campaign issue against Republicans in the 2014 election, a report indicates the company owned by the father-in-law of Senate Minority Leader Mitch McConnell, R-Ky. registers its ships overseas to avoid U.S. taxes. The report from the Louisville (Ky.) Courant says ships belonging to Foremost Maritime Group, owned by Capt. James S.C. Chao, sail under a Liberian flag.
Liberia long has been a popular "flag of convenience" for maritime concerns with some 1,700 foreign-owned ships registered in the Tennessee-size West African nation, NBC reported. Only Panama is more popular among maritime companies.
Flying a flag of convenience is similar to inversion, the practice of U.S. companies buying foreign competitors and then moving their tax headquarters overseas. Democratic Sens. Richard J. Durbin of Illinois, Jack Reed of Rhode Island and Elizabeth Warren of Massachusetts wrote Obama a letter, urging him to use executive action to reduce or eliminate the tax avoidance strategy, Roll Call reported.
Obama has called for an end to such practices, which have come under intense scrutiny as a result of recent deals. Walgreen's was shamed last week into deciding against moving its tax headquarters to Europe in the wake of its $13 billion acquisition of Alliance Boots.
The official U.S. corporate tax rate is 35 percent but the Government Accountability Office reports the effective tax rate is much lower, just 12.6 percent, one of the lowest in the world.
McConnell is in the fight of his political life against Democrat Alison Lundergan but has said little on the issue, except to declare a wider tax overhaul proposal by Rep. Dave Camp, R-Mich., doomed, Politico reported. Several proposals have been floated, including one by Rep. Sander Levin, D-Mich., who has proposed tightening so-called earnings stripping provisions in the Internal Revenue code. The Stop Corporate Earnings Stripping Act of 2014 would affect U.S. affiliates of any multinational company headquartered outside the United States, TaxReformLaw.com reported.
The Courant reports McConnell for Senate and other Kentucky campaign committees have received more than $300,000 in contributions from Foremost Group employees since 1990.
Foremost is set to add six more ships from Qingdao Beihai Shipbuilding Heavy Industry, a subsidiary of China's Shipbuilding Industry Co., plus two more from Nantong Cosco KHI Engineering Co. at an estimated cost of $400 million to bring the total number of ships in the company fleet to 23, Tradewinds reported. The ships are so large, they cannot pass through the Suez or Panama canals.
Chao, who was born in Shanghai, has close ties to both the Chinese and U.S. governments, Tradewinds said, noting he was on the guest list when President Obama entertained Chinese leader Hu Jintao at the White House.
© Copyright IBTimes 2023. All rights reserved.