Tech Diversity: Accelerators Go After Women, Underrepresented Minorities For New Startup Ideas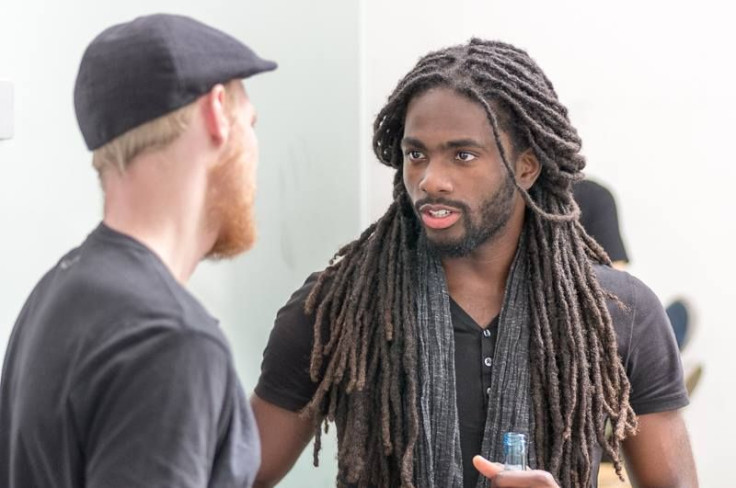 SAN FRANCISCO -- When Diego Lafuente, 27, started pitching his idea for a startup that connects Hispanic Americans with lawyers, he was met with confusion. Mentors and classmates in his school's accelerator seemed not to know the size of the Latino market or why the service would be useful to people who need immigration or other legal help.
And the name Abogadazo -- Spanish for "great lawyer" -- meant nothing to them. "People would be saying, 'What does that mean? Why did you choose that? Why'd you choose that name? It's so long. You should choose a four-letter name,'" Lafuente said.
That's why Lafuente ultimately turned to Manos Accelerator, a Bay Area program that specializes in helping startups with Latino founders. "You really have to know the cultural and language subtleties of the Latino community to truly understand your customer," Lafuente said. "It's not as easy as translating legal documents or translating legal questions into Spanish."
Silicon Valley is always on the lookout for the next great startup, but just as venture capitalists are overwhelmingly white and male, so too are the founders of startups that got funded. Among 71 of the top venture capital (VC) firms, 94 percent of investment team partners are male and 78 percent are white, according to data by The Information and Social Capital. Meanwhile, women-led U.S. tech startups in 2014 saw just 8.3 percent of venture capital funding, according to Pitchbook. The numbers are worse for African-Americans, who account for just 1 percent of startup founders, according to a report by CB Insights in 2010, the last time this type of data was collected.
Manos is one of a new breed of startup accelerators that specialize in minority and women entrepreneurs. From education apps for bilingual students to startups that create smart jewelry that can track a woman's health, these accelerators are cultivating businesses that serve markets the tech industry has yet to fully breach.
Buildup.vc, for example, focuses specifically on early stage startups led by underrepresented entrepreneurs. While many accelerators take equity in the startups they help, Buildup.vc is a nonprofit and helps companies at no cost. The point of the accelerator is to help entrepreneurs build a network so they can raise funding for their ideas.
"It's crucial that a program like ours is available for diverse founders so we can help them with their valuations, help them build relationships with investors, help them understand how to navigate the tech ecosystem," said Wayne Sutton, general partner at Buildup.vc.
Unconventional Entrepreneurs
The homogeneity of the startup world is reflected in the companies incubated by entrepreneur programs such as Y Combinator, which featured just 22 percent women, 8 percent African-Americans and 5 percent Hispanics among the founders in its winter 2015 batch of companies. 500 Startups, meanwhile, said it has a representation of at least one female founder in 33 percent of the startups in its latest batch along with one Hispanic founder in 10 percent of companies and one black founder in 15 percent.
To attract minorities and women, some accelerators are blowing up the model that requires entrepreneurs relocate physically. Avion Ventures, MergeLane and Women's Startup Lab all conduct the bulk of their accelerators remotely and online as a way to accommodate female founders of all backgrounds, such as those with children or ones who can't afford to move elsewhere for such a short period of time.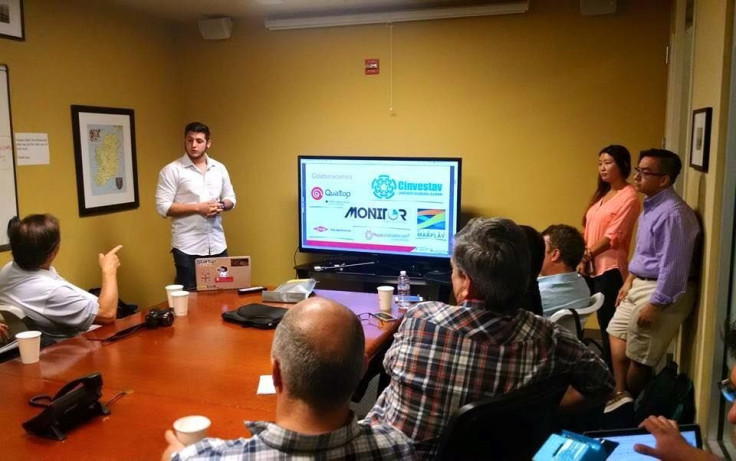 "If you're a single mom and you still have startup dreams, it's pretty hard, but I see women do it all the time," said Deldelp Medina, CEO and co-founder at Avion Ventures.
Entrepreneur Deborah Castillero, 47, for example, had no intention to apply for an accelerator, assuming the openings would be filled with men in their 20s. "I just didn't see myself in that place," said Castillero, who in 2014 founded Bilingual Children's Enterprises, a startup that makes education apps for bilingual children. But after learning about Avion Ventures, Castillero decided to attend.
"I thought this is probably a safe place for me as a woman, it's a safe place for me socially and emotionally," Castillero said.
'Our Goal Is To Be Obsolete'
But some are wary of the idea of specialist incubators or VC firms that specialize in underrepresented communities.
"I am little concerned that they are putting women and minorities in silos by treating them as problems that need to be fixed or given special support, without tackling the inherent problems of the mainstream accelerator programs," said Maura McAdam, a senior lecturer in management at Queen's University Belfast who has done research on the diversity of startup accelerators.
Though elite tech accelerators like Y Combinator, Techstars and 500 Startups have kicked off several diversity initiatives, such as "office hours" for diverse founders, mentorship programs and monetary commitments to underrepresented groups, their progress is slow and hampered by the fact that these groups apply to their programs at much lower rates than white and Asian male founders, experts said. That is why niche accelerators for women and minorities are needed, said David Brown, managing partner at Techstars.
"Unfortunately in tech today, it's just way too white male," Brown said. "The goal is to add more underrepresented groups, period. I would like my daughters to consider life in entrepreneurship, life in a technology company or life as a developer as a great thing."
The goal of diversity accelerators is not to exclude white and Asian men or segregate founders but rather create environments where ideas by women and underrepresented ideas can be elevated, said Ari Horie of Women's Startup Lab. "It's about trying to do anything to bring about the best ideas," Horie said. "Do whatever it takes."
These diversity accelerators are also hoping their efforts prove to Silicon Valley investors that betting on startups led by underrepresented groups is not only the right thing to do but the smart thing to do, too, said Sue Heilbronner, CEO and co-founder of MergeLane, a women-focused accelerator.
The hope is that eventually enough women and minority entrepreneurs will be included at traditional accelerators and their startups invested in by venture capitalists that the need for diversity focused programs will go away. "Our goal is to be obsolete," Heilbronner said. If things change in the next few years "we don't need to do this anymore. We'll do something else. I like investing in men, too."
This post was updated on Nov. 12 at 2:15 p.m. EDT to include diversity figures from 500 Startups.
© Copyright IBTimes 2023. All rights reserved.