Tech Stocks Keep Rallying On Tesla Earnings, Soft Landing Hopes--Will The Rally Last?
A tech rally that began the previous week on Netflix's subscriber growth, and a wave of corporate layoffs continued last week, with the tech-heavy Nasdaq gaining 430 points or close to 4% for the week.
That's thanks to a positive earnings report from Tesla and a couple of government reports that indicated the U.S. economy is heading towards a soft landing—a combination of slow growth and moderate inflation, which is ideal for equities.
Last Wednesday, Tesla reported top and bottom-line results that excited traders and investors.
"Tesla's data show the company continuing on its upward trajectory despite all the criticalities rising from the extraordinary time we are living in, confirming demand is still strong and that its market share is continuing to grow.," Guido Petrelli, CEO and Founder of Merlin Investor, told International Business Times. "That's despite the competitive landscape getting more crowded with major car manufacturers continuing to launch new electric vehicles."
Meanwhile, several government reports released on Thursday and Friday indicated that the U.S. economy continued to grow in the fourth quarter of 2022, though at a slower pace. For instance, the Gross Domestic Product—a broad measure of the nation's output—rose at an annual rate of 2.9% in the fourth quarter of 2022, down from 3.2% in the third quarter, ahead of forecasts of 2.6%.
"The pace of economic growth moderated in the fourth quarter but remained expansionary," said Phillip Neuhart, director of the market and economic research at First Citizens Wealth Management. "Real personal consumption growth slowed but was above 2% as consumers continued to spend despite elevated inflation. Nonetheless, we expect the pace of economic growth to slow in 2023, as the tighter monetary policy takes its toll on the U.S. economy."
Chris Motola, the Economic Analyst for MerchantMaverick.com, echoed a similar sentiment.
"The recent economic data seems to indicate that the federal rate hikes are having an effect, but not as quickly as hoped," he told IBT. "Jobless claims fell this week, with small business hiring appearing to be strong despite the big, publicized layoffs at tech corporations. GDP growth in the 4th quarter of 2022 beat most predictions, yet another indication of challenging the fight against inflation. Durable goods orders are up in aggregate but appear concentrated mainly in the airline industry."
The slowing of economic growth helped ease inflation pressures. The Fed's favored measure of inflation, the personal consumption expenditure (PCE) price index, eased to a year-over-year annual rate of 5%, the least since September of 2021 and below 5.5% in November.
Gus Faucher, Chief Economist for PNC Financial Services, expects real GDP to fall about 1% peak-to-trough before picking up in about a year as the Federal Reserve starts to cut interest rates in response to slower inflation and a worsening labor market.
The combination of good earnings from Tesla and the hopes of a soft landing fueled a buying frenzy in high-risk stocks that had not been seen since March 2020.
Will the tech rally continue for a third week? It depends on three things.
First is earnings, with Apple, Meta Platforms, Alphabet, and AMD reporting in the middle of the week. Any surprise in either direction could take the tech sector for another wild ride.
Second is the FOMC meeting on Wednesday, with markets expecting a 25-basis point hike. Any surprise here, either with a more considerable hike or a statement that the nation's central bank has "more job to do," could add to the market volatility.
The third is new data on the economy, with the January labor market report coming out on Friday. It could shed fresh light on the issue of a tight labor market and on wage pressures that threaten to perpetuate inflation. In addition, it could help Wall Street and the Fed figure out whether the U.S. economy is heading towards a soft or a hard landing.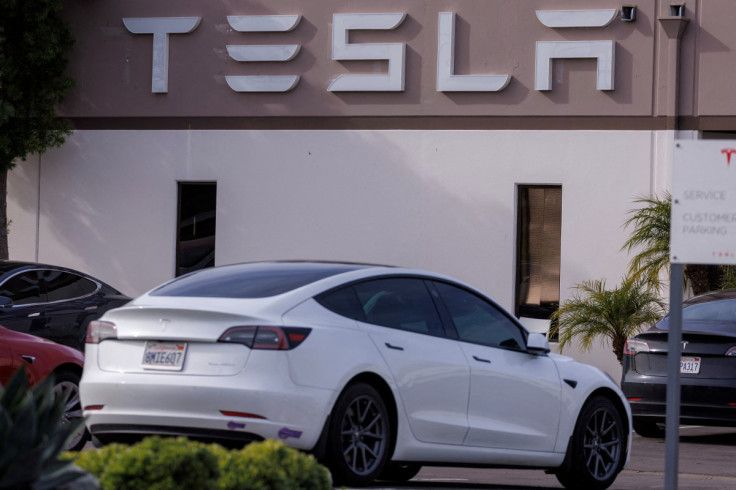 © Copyright IBTimes 2023. All rights reserved.