Teen Girl Drags Pregnant Woman In Vicious Attack, Knocking Over Pram With Toddlers
A pregnant woman was out pushing her toddlers in a pram when a young teen violently attacked her in broad daylight in Perth, Australia.
The Western Australia Police Force released footage of the woman being dragged by her hair as the pram carrying the toddlers falls to the ground.
A 15-year-old girl was arrested for the vicious assault, as per ABC News Australia.
The video shared by the police includes surveillance footage capturing two teen girls riding scooters down a path in a cul-de-sac in Ashfield at around 12.40 p.m. Monday.
The girls disappear down a footpath out of the camera's vision before the 37-year-old mother is seen walking down the same path.
The pregnant mother was pushing the pram carrying her toddlers when one of the girls returns to attack her from behind.
The teenager, who was reportedly after the woman's handbag, grabbed her by the hair and pulled her to the ground, the video shows.
The mother held onto the pram until she was dragged away and pulled along the path.
"A 37-year-old woman, was walking with her two children in a pram when it will be alleged a 15-year-old girl approached the victim and assaulted her," WA Police said in a statement about the assault, as quoted by 7News.
"It will be further alleged the girl attempted to steal the victim's handbag," the statement continued.
An arrest was made shortly after the incident took place. "A 15-year-old girl has been taken into custody[...]" the WA Police Force wrote in the released video.
The teen was "charged with one count of robbery and is due to appear in Geraldton Magistrates Court on 13 September 2022," the police added.
The clip included footage of the teenager being escorted out of her house and placed inside a police vehicle.
West Australian Police Commissioner Col Blanch said he was "absolutely shocked" by the incident.
The mother was "dragged by the hair and assaulted in broad daylight," Blanch told WA Today.
He also praised the mother for trying to hold onto the pram for as long as she could.
"The thing that really resonated with me was the fact that she hung on to that pram," Blanch added. "She hung on to that pram for dear life and if that doesn't demonstrate what a mother is prepared to do to protect her kids, I don't know what does."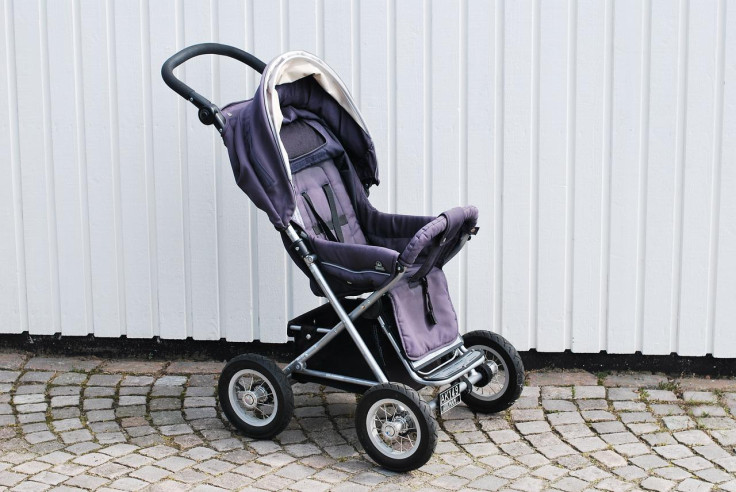 © Copyright IBTimes 2023. All rights reserved.
FOLLOW MORE IBT NEWS ON THE BELOW CHANNELS