From Telenovelas To Turkish Dramas: Why Turkey's Soap Operas Are Captivating Latin America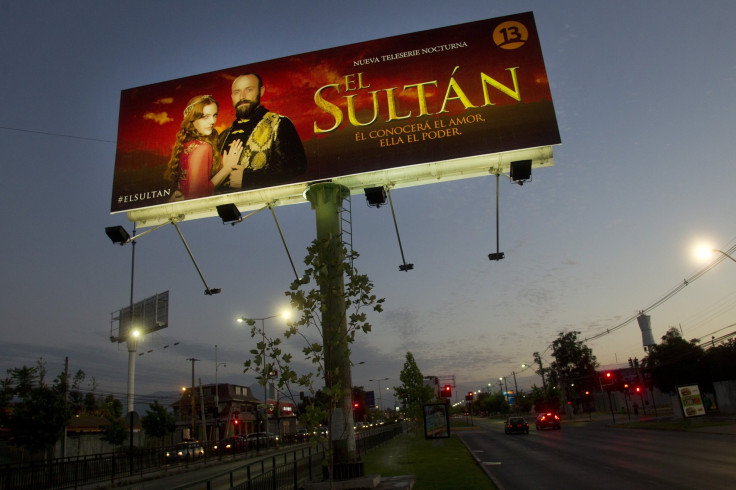 The tale of Sıla, a young Turkish woman raised in an elite Istanbul home, has captivated tens of thousands of viewers across Latin America over the past year. In the show, Sıla's biological father, whom she'd thought was dead, turns up to take her to her southeastern Turkish village to meet her ailing mother. From there, her life takes a turn for the worse when she is trapped into a forced marriage. Like any good soap opera, it's filled with troubled relationships and shocking twists -- just what the audience wants in a region where tear-jerking telenovelas rule.
But this one's an import. After sweeping the Middle East's television market over the past decade, leaders of Turkey's booming TV industry have set their sights on expansion in Central and South America. In recent months, Turkish shows have aired or been scheduled to air in more than a dozen South and Central American countries, and some Argentinian and Chilean families have even begun naming their children after their favorite Turkish characters. At least six series have broken viewership records in Latin America, and Turkish shows now fill prime-time slots in a number of countries, including Chile and Argentina. The popularity of Turkish television in South America has media analysts scratching their heads, but many are in agreement: 2016 is likely to be a prosperous year for Turkish entertainment.
"Turkish melodramas are a new phenomenon, only [appearing] in the last decade," said Aslı Tunç, professor of media studies at Istanbul's Bilgi University. "They started in the Turkish republics, then to the Balkans, then to the Middle East, and now Latin America. It's spreading all over the world... but [South America] has their own domestic production, so why do they import Turkish dramas?"
A decade ago, Turkish exports of television series raked in about $1 million per year. Today, those exports bring in at least $350 million, the pro-government Daily Sabah newspaper reported, making it one of the world's largest exporters of television series. And export revenue has reportedly increased 25 percent in the last year alone.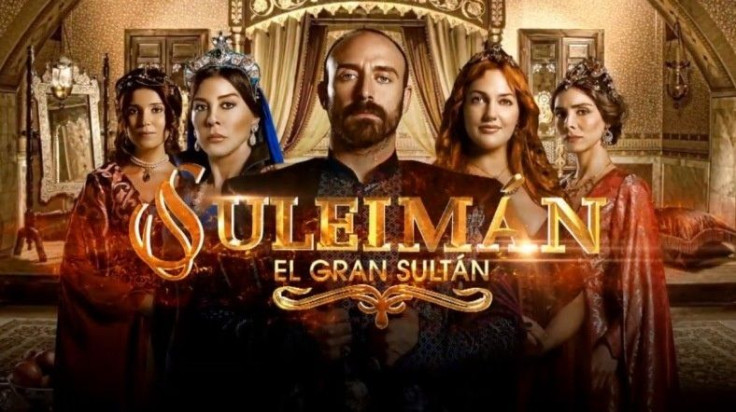 The move into South America began in 2014, when Turkey's hit series "1,001 Nights" aired on Chilean TV. It quickly became Chile's most-viewed series of the year. After its success there, it aired in Brazil, Peru, Uruguay, Bolivia, Paraguay, Ecuador, Colombia and Costa Rica and is scheduled to soon broadcast in the Dominican Republic, Nicaragua, Guatemala, El Salvador, Panama and Honduras.
"As the land of telenovelas, it was so difficult to enter Latin America, but we saw the potential of the market and wanted to achieve this hard objective," said Fahriye Şentürk, head of public relations for Global Agency, a distributor of Turkey's most popular series, in an email interview. "Interest is still growing and we're getting a lot of business proposals."
The Middle East, Central and Eastern Europe, and Latin America today account for the highest number of Turkish drama exports, according to Şentürk. She said Turkish shows now air in more than 100 countries and the business could reach $100 billion in revenue by 2017.
During a visit to several South American countries last week, Turkish President Recep Tayyip Erdoğan pointed to the acceptance of Turkish shows as an example of the strong relations between the two distant regions. The trip was meant to expand economic ties between Turkey and Latin America, which rose to $10 billion in 2014. Along with a group of 100 businesspeople, Erdoğan visited Chile, Peru and Ecuador to work on parterships and opportunities.
"They are doing very, very well in Latin America," Yeidy Rivero, a professor of Latin media at the University of Michigan, said, referring to Turkish dramas. "Now the Turkish industry is paying a lot of attention."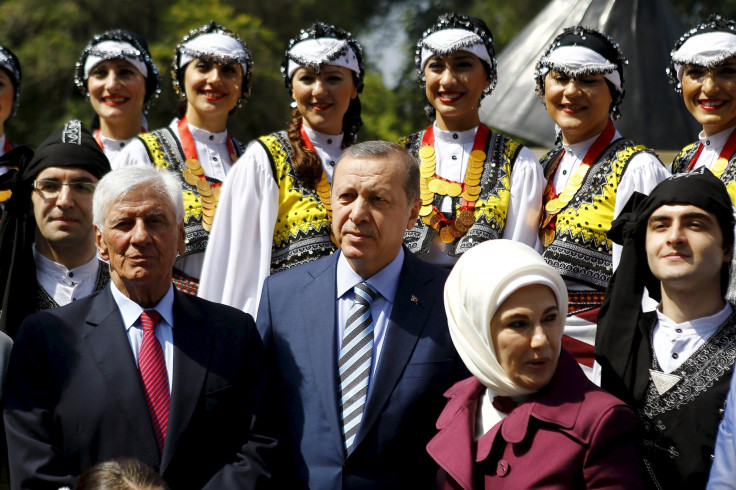 Turkish series, often set in the historic Ottoman Empire, are typically slower and more drawn-out than English-language shows. Men are often portrayed as exceptionally romantic and emotions are exaggerated. But that doesn't necessarily work for all markets. A four-minute crying scene, for example, had to be trimmed down to 30 seconds for Swedish television, according to Middle East Eye.
Rivero said the shows have caught on in part because they share a lot in common with the telenovela dramas that are already popular across South America. Telenovelas are tear-inducing and drama-packed, often focusing on rocky relationships set against societal problems like violence or racism. They are produced across Latin America, from Mexico to Argentina, and usually run for just a few months. Unlike U.S. soap operas, which air during the daytime, they usually fill up prime-time slots.
Similarities between the regions' shows are not a coincidence. For decades, Turks watched imported telenovelas. These days, Turkish series have been adapted for Latin American television to fit the shorter, daily time-slots of telenovelas.
But there are a few significant differences. Turkish dramas have a relatively high production cost — about $200,000 per episode versus $100,000 or less for many telenovelas. And unlike most South American dramas, Turkish television is relatively conservative. Although romantic, there's no sex, and they tend to emphasize the family unit. Drugs and violence are limited, and female characters typically strive toward traditional marriage relationships.
The contrast may be attracting conservative South American women fed up with the sometimes unseemly content of traditional telenovelas, Rivero said.
"They're very popular among Latin American audiences, but some academics are debating the messages," she said. "Many telenovelas are very progressive in terms of women, but here you have in some ways a more conservative representation."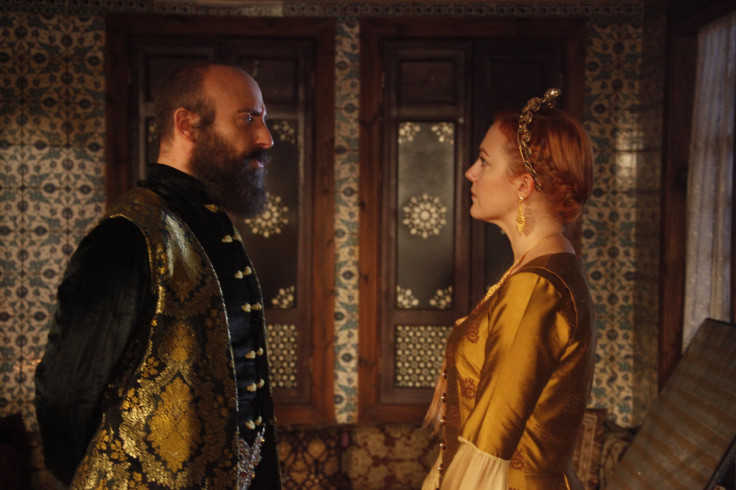 The spread of Turkish television over the last decade exemplifies Turkey's desire to increase its influence abroad, including in Latin America. When the moderate-Islamist AKP party came to power in 2002, then-prime minister, now President Erdoğan , intended to turn Turkey from a struggling aid recipient to a major, influential political and economic power. He's mostly succeeded, as Turkey's gross domestic product has jumped above $800 billion, compared to $232 billion in 2002.
Turkish soaps first won over the Arab world, where the shows have topped the charts for about a decade and started to influence social change, according to Noha Mellor, a professor of Arab media at University of Bedfordshire in the U.K.
In some Middle East countries, women and teen girls have started donning the Turkish-style headscarf. In Arab news, there have been reports of romance-craving Arab women divorcing their husbands after getting hooked on Turkish dramas, as they offered a sense of freedom for women who spent most of their days at home.
"They're attractive, especially for women," Mellor said. "We can be modern without losing the conservative part of our religion... They're kind of tailored toward Arab audiences, combining modern, very luxurious lifestyle with conservative values, which American or even Latino television channels couldn't provide."
Some have speculated that the TV industry was part of a deliberate agenda to spread Turkish influence. The government has supported the industry with subsidies, analysts said. And in a country known for its infringements on media freedom, there may be strings attached, according to Tunç, who focuses on media and freedom of expression. Government funding, she contends, means that state officials likely have some say over content.
"The government is definitely encouraging the industry; they're trying to change the image of the country," Tunç said.
Some also worry that the industry's growth is unsustainable. The Turkish television market today is extremely competitive and actors often work around 18 hours a day to produce the 130 minutes of content per episode — considerably longer than most American television shows.
It's sparked a debate within the country over workers' rights, and the industry has reportedly lost some of its most talented professionals over the working conditions. As for whether this could limit its ability to expand further into South America, analysts said it was too soon to know for sure.
"It was a very closed market and I think it's incredible that a product produced in a country that, if you think about it, does not have many cultural connections, is able to make it in Latin America and be successful," Rivero said. "It's very unique."
© Copyright IBTimes 2023. All rights reserved.