Terror Attacks Were Planned On US And Israel Consulates In India, Reveals Sri Lankan National Arrested By Malaysian Authorities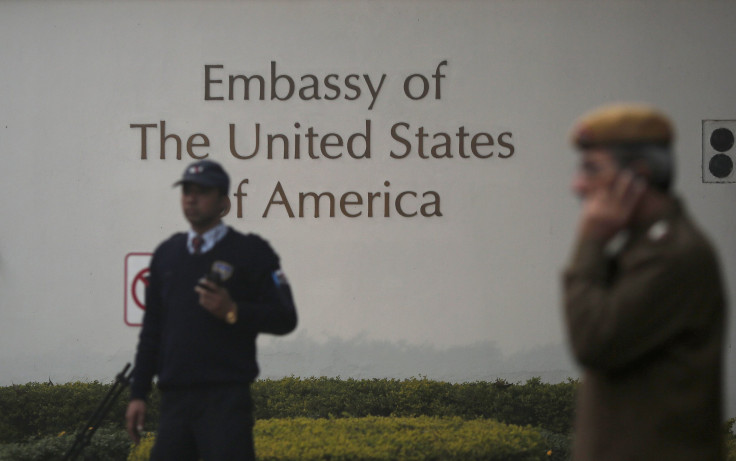 India will approach Malaysian authorities to get more information about a Sri Lankan national who was allegedly assisting in the planning of a terror attack on the consular offices of the U.S. and Israel in southern India.
Malaysia, which recently detained Sakir Hussain, a Sri Lankan national alleged to have been hired by an official from the Pakistan High Commission in Colombo, tipped off an Indian security agency about a possible terrorist attack on American and Israeli consulates located in India. Hussain, who was arrested in Kepong near Kuala Lumpur last Wednesday, reportedly told local authorities that he was ordered to assist two other men in conducting attacks on the U.S. consulate in Chennai and the Israeli consulate in Bangalore, and named the Pakistani official who had hired him, Press Trust of India, or PTI, reported.
Indian authorities are now expected to seek access to an official interrogation report prepared by Malaysian authorities, which includes Hussain's statement that he had been asked to arrange travel documents and hideouts for two men sent by Pakistan's spy agency, Inter-Services Intelligence, from Maldives in the Indian Ocean to India's east coast city of Chennai, PTI reported, citing Bakri Zinin, Deputy Inspector-General of Malaysia. Hussain, known to be involved in human trafficking, forging passports and smuggling fake Indian currency, was arrested on April 29 in a coordinated operation by Sri Lankan and Malaysian officials.
According to PTI, several pictures of the U.S. and Israeli consulates, depicting various gates and routes to the buildings, were found on Hussain's laptop. The pictures, copies of which were shared by Malaysian authorities with their counterparts in Sri Lanka, were found to have been forwarded to his employers in Pakistan and its High Commission in Colombo, PTI reported, citing sources.
© Copyright IBTimes 2023. All rights reserved.
FOLLOW MORE IBT NEWS ON THE BELOW CHANNELS