Terrorists Are Increasingly Interested Bitcoin
Former Central Intelligence Agency analyst Yaya Fanusie, currently the director of illicit finance analysis at the Foundation for the Defense of Democracies, published a report Thursday arguing more jihadist groups are fundraising with cryptocurrency as prices continue to skyrocket.
"Multiple media outlets that promote al-Qaida or Islamic State (IS) propaganda have asked supporters in recent weeks to send funds to specific bitcoin addresses," he wrote for the Cipher Brief. The ISIS-affiliated website Akhbar al-Muslimin ran one such bitcoin fundraising campaign in November. Earlier this month, The Middle Eastern Research Institute reported a jihadi Telegram channel circulated a graphic soliciting bitcoin donations for fighters in Syria.
Lawmakers around the world are hyper-focused on cryptocurrency's role in promoting terrorism. The European Union recently approved a new set of stricter regulations for cryptocurrency exchange platforms, citing this concern. President Donald Trump signed a $700 million defense bill last week which included funding for a new study of "efforts by foreign powers, extremist organizations, and criminal networks to utilize such [blockchain] technologies."
However, most experts agree this is still a rare phenomena with little impact on the broader cryptocurrency market, at least so far. These terror-related campaigns appear to raise hundreds or a few thousands of dollars worth of cryptocurrency at most, a pittance when compared to mainstream cryptocurrency campaigns. For comparison, a single sex worker in Paris garnered $1 million in cryptocurrency mining donations by the end of 2017. "In general, it appears these campaigns have not been very successful, for the most part, of course every cent matters," Fanusie told CoinDesk.
Plus, law enforcement agencies are cracking down on alleged contributors, such as New Yorker Zoobia Shahnaz who was recently charged with money laundering in an attempt to support ISIS. Yet smaller donations to militant groups do dramatically increase in value as bitcoin's price continues to rise.
"The evidence suggests that terrorists' use of virtual currencies has so far been limited to a few instances and not widespread," a spokesperson for US congresswoman Kathleen Rice told Motherboard. "But those cases are all very recent, indicating that terrorists—like most people—are becoming more aware of and familiar with virtual currencies."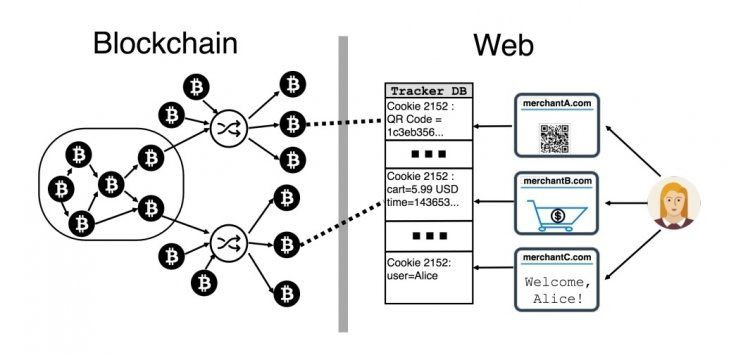 Bitcoin runs on a public blockchain network that is relatively easy to track. Experts are more concerned about the future potential for anonymous transactions, such as those already facilitated with cryptocurrencies like monero or zcash. Although even Fanusie referred to anonymous transactions as an issue he is worried about "down the road."
According to a report by the Center for a New American Security, there are still several external market factors that prohibit terrorist groups from relying on cryptocurrency. Many militant groups operate in areas with poor internet infrastructure and low levels of cryptocurrency adoption, so it's just not practical for them to use it. Furthermore, these groups already have reliable income sources that are much easier to work with, such as oil sales. All things considered, it appears extremist groups are just like the general public when it comes to bitcoin: They are increasingly interested in cryptocurrency as prices rise.
© Copyright IBTimes 2023. All rights reserved.
FOLLOW MORE IBT NEWS ON THE BELOW CHANNELS