Tesla CEO Elon Musk: Nissan Leaf, Chevy Volt 'Not Great Products;' BMW i3 'Looks A Bit Funny' (TSLA)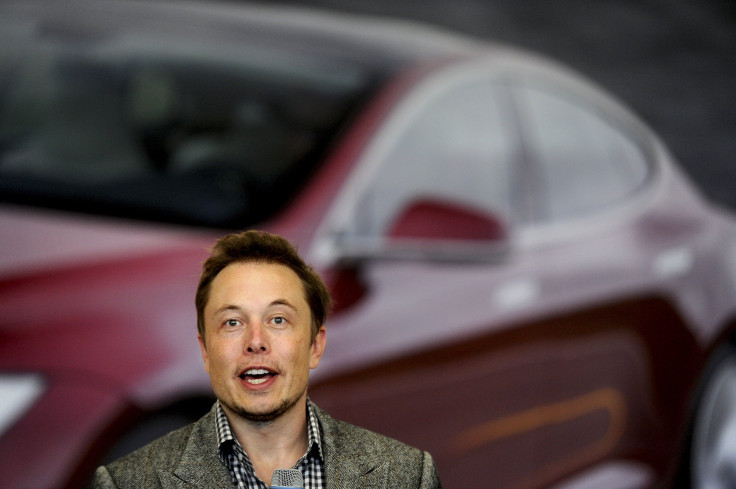 Tesla CEO Elon Musk spent a few days recently touring Europe, dropping by an event lauding his Model S in Germany where he called automakers' efforts to develop fuel cell technology a marketing ploy and holding court with the U.K. media as Tesla Motors Inc (NASDAQ:TSLA) expands its retail footprint and network of proprietary rapid-charging stations.
The 42-year-old head of Palo Alto, Calif.-based Tesla, space transport company SpaceX of Hawthorne, Calif., and solar energy company SolarCity Corp (NASDAQ:SCTY), based in San Mateo, Calif., has rarely been coy with his views, including what he thinks of other electric vehicles on the market.
In an interview with Britain's left-leaning Guardian newspaper, Musk talked about vegetarians (he's not one, but has friends who are) and about building Model S manufacturing capability in Europe "probably in five years" (it currently assembles the vehicles in Tilburg, Netherlands, and ships cars from California). He also made an ambitious pledge to eventually get his Supercharger network, at least in Europe, to draw more energy from solar power than from power grids, which are mostly fueled by coal or natural gas.
Musk also lauded U.S. President Barack Obama for supporting electric cars. Thanks to a federal tax credit, Musk's Model S is eligible for a price reduction of as much as $7,500 on a luxury car that starts at $71,070 to $91,070 depending on the range or performance and excluding a bevy of enticing add-ons that can put the car into six-figure territory. Telsa also received a $465 million federal loan aimed at promoting EVs, which the company said in May it paid off nine years early and then reported the $16.3 million in interest saved as income in its second quarter 2013 report. Nissan North America and Ford Motor Co. have also received billions of dollars in loans, in Nissan's case to build a lithium-ion battery facility in Smyrna, Tenn.
Tesla will report the results of its third quarter on Nov. 5.
Musk also took a swipe at other plug-in vehicles on the market. This is what he said about the Nissan Leaf, the best-selling fully electric vehicle in history that's in line to deliver its 100,000th unit by January if it can maintain the pace of around 4,700 units it sold in September, and the Chevy Volt, the plug-in electric vehicle from General Motors Co. (NYSE:GM), the world's second-largest automaker:
"What Nissan's doing with the Leaf is sincere. I think Nissan ought to be applauded for its efforts, and GM also for the Volt. That's not saying those are great products, they're not great products, but just because the products are not great doesn't mean they shouldn't be applauded for those efforts, because they just need to iterate and iterate to make a better electric car. It's a step in the right direction, and they need to keep going in that direction."
This is what Musk said about the i3, the recently released all-electric city car from Bayerische Motoren Werke AG (FRA:BMW), the world's largest luxury carmaker that recently said it has about 8,000 preorders for the $41,350 EV that has a range of about 90 miles.
"My initial impression of the i3 is it looks a bit funny and the range is not high enough. It seems to have been made intentionally weird, as opposed to letting the form follow function. Form should not be artificially weird."
Read The Guardian's interview excerpts here or the summary story here.
FOLLOW MORE IBT NEWS ON THE BELOW CHANNELS